A workshop with Amelia Freer
HOW TO EAT HEALTHILY WITH BALANCE & POSITIVITY
IN CONVERSATION WITH AMELIA FREER
January is often the time when we feel we might need a bit of a re-set! So, we felt there could not be better month to welcome back to Lime Wood bestselling author and Nutritional Therapist Amelia Freer. Amelia is passionate about the power of food, and is on a mission to help others discover and celebrate nutritious food – food that is accessible, easy to make and that bursts with goodness & flavour.
Amelia joins us on Tuesday 22nd January to discuss how we can enjoy eating more healthily with both balance and positivity. Over the course of two hours Amelia will take you through her nutritional approach and how she works with and helps her clients to move away from any negative and restrictive feelings they might have associated with their diets, moving towards a more positive and empowered way of life. This will be followed by an Amelia-inspired delicious lunch and Q&A session.
Amelia's extensive training, knowledge and passion mean that she is now considered one of the UK's leading voices on the power of food and how you can really lead a happier, healthier life with optimum nutrition.
Amelia can also be credited for helping a host of well-known clients slim down and move forward with a healthier way of life, including Victoria Beckham, singers Sam Smith and Boy George and comedian James Corden.
'Amelia was a joy, so generous with her time and knowledge. She has a no nonsense approach yet her message is delivered clearly and with great sensitivity.'
'Amelia's workshop day was brilliant - thoroughly enjoyed learning more and exploring your beautiful grounds and surroundings'
'The workshop was outstanding and we have gained so much from it – the structure and setting was perfect too. Couldn't be happier.'
'Thoroughly enjoyed the day and I feel completely spurred on with healthy eating and mindfulness'
'Amelia is such a lovely person and so authentic and this makes her advice and ideas very powerful'
The power of food is Amelia's passion!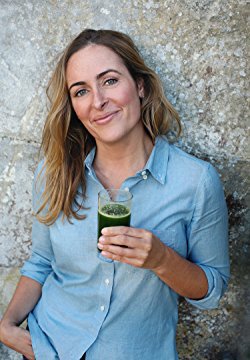 After suffering with multiple health issues herself she knew she had to make changes. She has taken extensive training over the years, firstly, at the Institute for Optimum Nutrition in Richmond where she completed the 4 year Diploma in Nutritional Therapy. Amelia continues to sit undergraduate and postgraduate training on a regular basis to gain increased expertise and to keep abreast of the ever pushing boundaries in this scientific field.
As Amelia's knowledge about the medicinal powers of food grew, so did her confidence and health. While it took a little time, she now can happily say that she loves, celebrates and enjoys food more so than ever – 'I feel empowered not restricted and my stomach, skin, hormones and mood have benefited greatly'.
About the workshop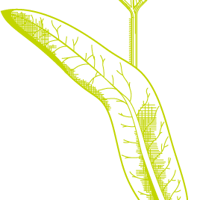 WHAT DOES THE WORKSHOP INCLUDE?
- 2 hours of enlightening talks with Amelia, topics include 'Positive Nutrition' and 'Mindset & Eating' 
- 2 course 'Amelia-inspired' Group Lunch
- Q&A with Amelia
- Goodie Bag  
- Copy of Amelia's latest book 'The 10 Day Plan'
What time?
Tuesday 22nd January 2019 
10.15am Arrival
2.30pm Departure
How much?
£255 per person
How to book
Places on the Amelia Freer workshop are ONLY AVAILABLE to book online here - 
All add-ons to the workshop are available to book directly with the hotels. 
If you have a friend who is a fan of Amelia, this would make the perfect Christmas pressie. If you buy your ticket online and then drop us an email at reception@herbhousespa.co.uk the team can create a gift voucher for you.
Tickets are non-refundable, unless we can re-sell your ticket. If you are unable to make it once you have booked please contact us on reservations@herbhousespa.co.uk
MAKE A DAY OR EVEN NIGHT OF IT
If you would like to make the most of a little more 'you' time whilst you are with us why not....
Book a treatment at the Herb House Spa after the workshop - a 10% discount on all treatments will be extended to guests of the Amelia Freer Workshop - call our Spa Reservations team on 023 8028 6999 to book and quote AMELIAFREER and when booking. 


Book to spend the afternoon and evening on Tuesday 22nd January in the Herb House Spa with our Sundowner Spa package, which includes a 60 minute treatment, a glass of wine with nuts and olives, and use of the spa facilities from 3pm-7pm for £130 per person - call our Spa Reservations team on 023 8028 6998  and quote AMELIAFREER to book. (No further discounts apply) 


Book to dine in Hartnett Holder & Co either the night before, Monday 21 January, or the night of the retreat, Tuesday 22 January, on a 3 course set menu of HH&Co dishes curated by Amelia for £55 per person. To book a table please email our Events Team on events@limewood.com or call them on 023 8028 7177 and quote AMELIAFREER. 



If you really want to escape there is also the option to add on a 1 night stay either the night before or the night after the workshop.

Choose from the best available Room (Eaves, Cosy, Spacious or Generous) for £295 Bed & Breakfast or best available Suite (Forest Suite or Forest Hideaway Suite) for £395 Bed & Breakfast. Call us on 023 8028 7177 to book and quote AMELIAFREER. A 10% discount on Herb House treatments will be extended to be taken at any point during your stay. 


All of the above optional ad-ons to the Amelia Freer Workshop are subject to availability.