May 2024
Befriending Oneself - an immersion into self-care and self-love 1-night retreat
Monday 13th - Tuesday 14th May 
Stress, Balance, and Wellbeing 3-night retreat
Tuesday 14th May – Friday 17th May
September 2024
Open Mind: Open Heart – A day of positive feeling and thinking 1-night retreat
Monday 16th September – Tuesday 17th September
Embracing Connection 3-night retreat
Tuesday 17th September – Friday 20th September
If you want to hear more about 2024 retreats sign up below to be the first to know!
Herb House are partnering with Mindfulness and Beyond and launching a series of Balance and Wellbeing retreats and workshops.
Take some time to restore the body-mind-heart connection, regulate the nervous system and rediscover the peace of balance whilst immersed in the relaxing and restorative environment of Lime Wood.
Mindfulness and Beyond is a heart-centred wellbeing methodology, focused on mental, emotional and spiritual wellness. Blending ancient teachings and traditional practices from Eastern philosophy with modern Western psychology techniques, connecting people to their true potential through immersive retreats, meditation instruction, one-to-one mentoring sessions and mind training programs.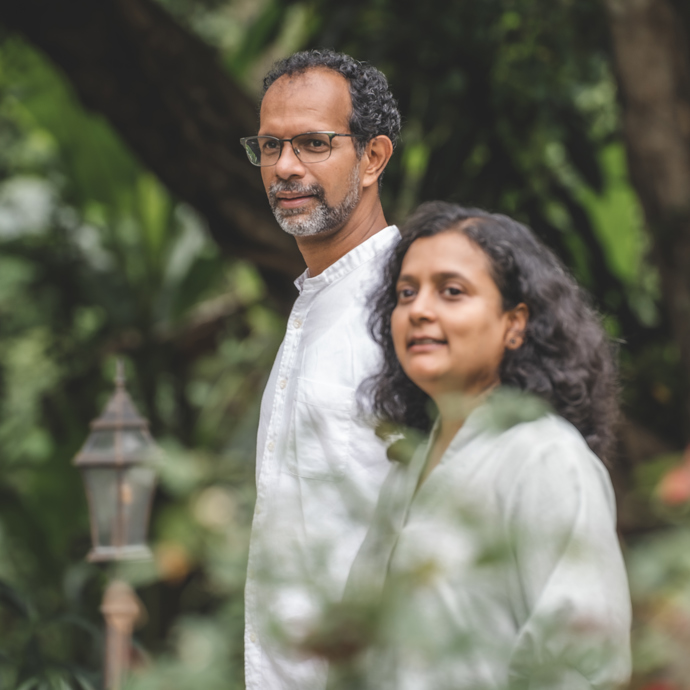 Meet the Retreat Leaders
Rajesh Ramani is an internationally sought-after mentor, teacher and retreat facilitator. Over the past 25+ years, he has facilitated spiritual retreats and leadership conferences in more than 18 countries for a wide range of clients.
Smitha Jayakumar is a personal mentor, counsellor and teacher with more than 22 years of experience working with individuals and groups, conducting therapies, workshops and retreats for mental, emotional and spiritual wellbeing.
As Life Enhancement Mentors at Kamalaya Wellness Sanctuary in Thailand, Rajesh and Smitha consulted clients from around the world as a teacher and mentor focusing on personal growth, relationship enhancement and emotional balance.
There is a 14-day cancellation policy and we require a full pre-payment in order to secure the booking.