Living Well in Rhythm with Nature Retreat
A Taste of Kamalaya
A Retreat designed to nuture heal and re-balance
A collaboration between two of the world's most desirable wellness destinations
June 2019 sees the return of the collaboration between Kamalaya Wellness Sanctuary & Holistic Spa in Koh Samui, Thailand and  Herb House Spa, tucked away in the New Forest. Together they will bring you a series of three day retreats focusing on 'Living Well in Rhythm with Nature'.
Inspired by their ancient forest surroundings and dedicated to natural well-being, both Kamalaya and Herb House share a passion for authentic, holistic treatments and ideologies that take inspiration from centuries of wellbeing tradition. John and Karina Stewart, founders of Kamalaya, and a handful of their top therapists and mentors will take up a residency at Herb House for a series of three-day wellness retreats. 
Kamalaya was inspired by the 16 years John spent devoted to a life of service and spiritual studies in a Himalayan community and Karina's 22 years in the study and practice of diverse Asian healing and spiritual traditions, including her background as a Master of Traditional Chinese Medicine.
Taking a unique approach to complete wellbeing and personal fulfilment, Kamalaya transcends the usual spa offering to deliver an empowering holistic experience that encourages you to open your heart, rest your mind, nurture your body and engage your spirit and connect with the power and wonder within.
Living Well in Rhythm with Nature
The Retreat 
To bring people into harmony with nature is one of the guiding principles upon which Kamalaya is founded and a core principle in Traditional Chinese Medicine. They consider nature the greatest healer and a connection to nature is a vital, nurturing element integral to one's overall health and wellbeing. For many people, our modern, fast-paced world causes a disconnection from their own innate source of healing potential. Being reconnected to that source can be a profoundly transformative experience. 
Inspired by Lime Wood's ancient forest surroundings, 2019's retreats will focus on how we can make lifestyle changes to live according to the natural rhythms in nature and within ourselves. We will offer teachings, treatments and practices for mind, body and spirit guiding the way to a happier and more fulfilling life, one that brings us into greater balance with nature and within ourselves.
The Results
This three day retreat in a beautiful setting surrounded by nature with a small group of like-minded participants will support each person to reset their body and mind from the stress response to the healing response, calming and rebalancing the nervous system, and enhancing our emotional balance and mental clarity. You will also gain insight as well as tools and resources to continue these changes at home.
"At the heart of Traditional Chinese medicine is the understanding that we are a part of nature and nature is our greatest healer. A life lived in harmony with nature ensures longevity, health and vitality and a life which supports the flourishing of our full potential." – Karina Stewart, Founder of Kamalaya, Masters in Acupuncture and Traditional Chinese Medicine (MATCM)
About the retreat
What does the Retreat include?
Inspiring group talks with Kamalaya founders John Stewart and Karina Stewart (Master of Traditional Chinese Medicine) and Kamalaya's Life Enhancement Mentor, a former monk
A group Pranayama and Meditation session in nature
Early morning movement sessions
X 2 Kamalaya spa treatments
Delicious healthy food, including breakfast, lunch and dinner during your stay
X 1 personal mentoring session with Kamalaya's Life Enhancement Mentor
The ultimate in laid-back luxury accommodation at Lime Wood
Quiet down time to use the Herb House Spa facilities or explore the New Forest
Option to book carefully selected treatments from the Herb House range that complement the retreat experience
Retreat dates
Monday 3rd June – Wednesday 5th June 2019 SOLD OUT
or
Wednesday 5th June – Friday 7th June 2019 - SOLD OUT
HOW
MUCH?
From £1695 per person (based on chosen room category), available on a single or double occupancy basis 
Want to know more?
Then you can read the Fact Sheet with further information here 
How to Book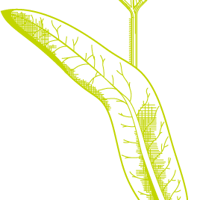 Join the waiting list
Please email us on reservations@herbhousespa.co.uk, call us on 023 8028 6998/9 or fill in the form below to join the waiting list.
A WORD FROM THE FOUNDERS...
"Lime Wood's Herb House Spa and Kamalaya both share a true appreciation and love for nature and natural wellbeing. Just as Kamalaya's lush coastal land Lime Wood's ancient forest surroundings and peaceful gardens provide a vital connection with nature, a powerful healing source that many people are missing in their lives. With excellent hospitality standards and passion for holistic and authentic wellness, we feel that Herb House guests will appreciate having access to the expertise contributed by our Kamalaya team."

– Karina Stewart, Kamalaya Co-founder, Brand & Concept Director

"Having visited many spas and wellness destinations around the world I can hand on heart say that nowhere quite revives and resets me like Kamalaya. With over 40 years of combined experience, devoted to a life of spiritual and healing studies and traditions, John and Karina have combined holistic medicine and complementary therapies from Eastern and Western traditions to take a balanced approach to achieving your best physical, emotional and spiritual well-being, and all on the stunning lush coastline of Koh Samui. We could all do with a little more time for ourselves these days, to genuinely and deeply relax, re-charge and re-energise, and I can think of no better guides than John and Karina. So this June, I have invited them and their top team to the New Forest so that you can benefit from a little bit of Kamalaya's magic without the jet lag!"

– Robin Hutson, Chairman & CEO of Lime Wood and THE PIG hotels