Matt Roberts Fitness Retreats

Matt Roberts Fitness Retreats

Matt Roberts Fitness Retreats
Matt Roberts Fitness Retreats
The Ultimate Fitness Getaway
To help you feel your absolute best Lime Wood has partnered with some industry experts who share our ethos of balanced wellness. They are not about fads or quick fixes, but considered and intelligent, everyday changes that leave you feeling great!
Matt Roberts is renowned for perfecting some of the most famous physiques in the public eye, but is also widely recognised to have pioneered one-to-one training within the UK, making him the industry name for health and fitness, and now you can train in the 'Matt Roberts Way' at Lime Wood.
2020 sees the launch of 2 brand new Matt Roberts Retreats at Lime Wood; 2 focussed 3 day retreats designed to support your personal training and wellbeing goals. Matt and the team will take you outside into the stunning New Forest National Park (whatever the weather) with group hikes and runs, into the rooftop gym and functional fitness space for small group sessions and into the studio for movement sessions.
All meals are included and will be a chance for you get to know everyone as well as to tuck into some seriously seasonal and nutritious food; menus are packed full of feel-good ingredients that will mean you never feel deprived and perfectly re-fuelled.
Fitness Retreats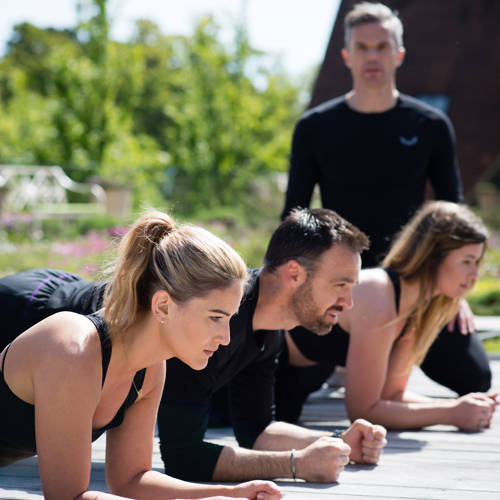 Body Reboot Retreat
Saturday 21st - Monday 23rd March 2020
A retreat designed to push your boundaries! Perfect for regular exercisers who want to shake up their routine, for those who have goals or events to aim for, or those looking to learn how to improve their overall fitness.
Matt and the team will break down the different components of fitness, and guide you to push your own training that bit further, whilst also building in accessory exercises.
This retreat will be challenging with over 16 hours of training sessions, including cardio sessions, strength-based sessions, core sessions, metabolic sessions and recovery sessions, all to be balanced out with restorative full-body massages, nourishing and re-fuelling food and down time.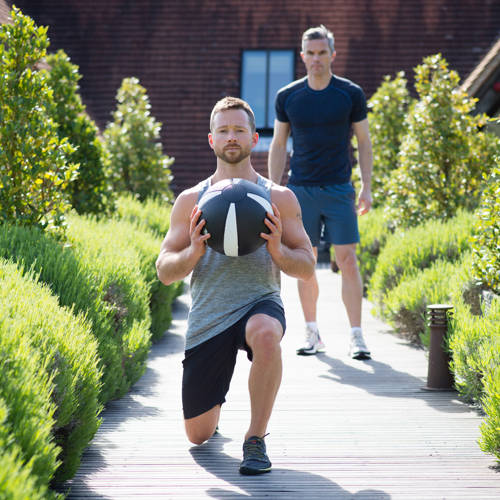 Body Rebalance Retreat
Saturday 19th - Monday 21st September 2020
A retreat focused on holistic health for the best fitness results. Designed to help you to feel energised, happier and more motivated.
The retreat is suitable for any fitness level and takes a 360degree look at how to get moving; starting from the basics of setting personal goals and programmes, understanding the foundations of best fitness practice and learning how to build and maintain fitness levels. 16 hours of training will include cardio sessions and metabolic sessions, but will also include a focus on back and core care, stretching, recovery and yoga.
Matt and the team will also discuss how following a regular exercise program can have beneficial effects on mental health, and how feeling great can help you to move more! The retreat will also look at positive nutrition and the role it plays in helping you to reach your goals.
Getting started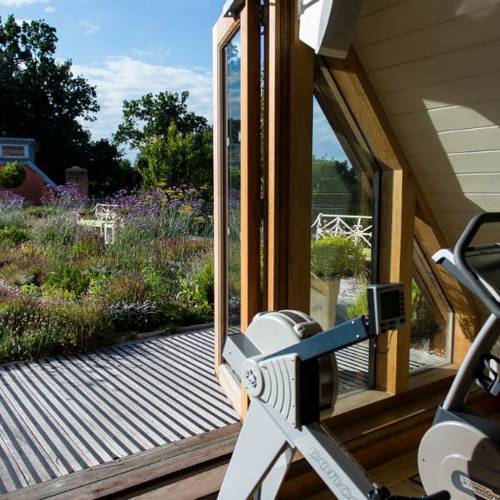 Arrival
Guests arrive & welcome
1st Fitness session
2nd Fitness session
Short comfort break
Metabolic conditioning session
Lunch
3rd Fitness session
Treatments
Dinner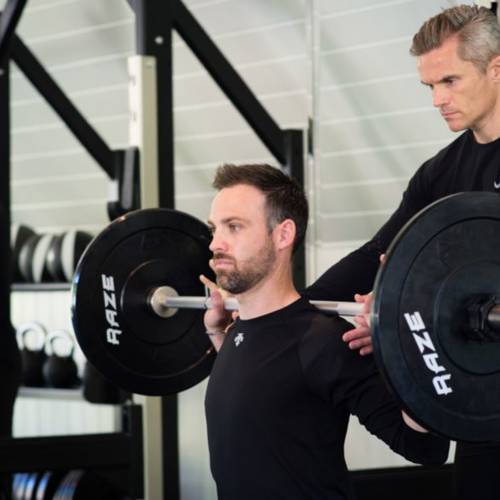 Day 2
Morning walk
Breakfast
1st Fitness session
2nd Fitness session
Short comfort break
Metabolic conditioning session
Lunch
3rd Fitness session
Treatments
Dinner
Winding down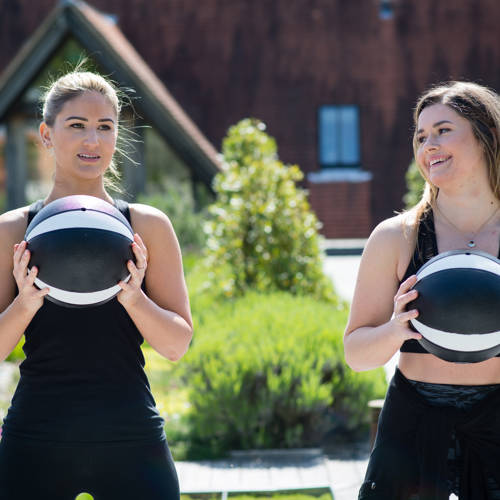 Day 3
Morning walk
Breakfast
1st Fitness session
2nd Fitness session
End of retreat debrief
Guests depart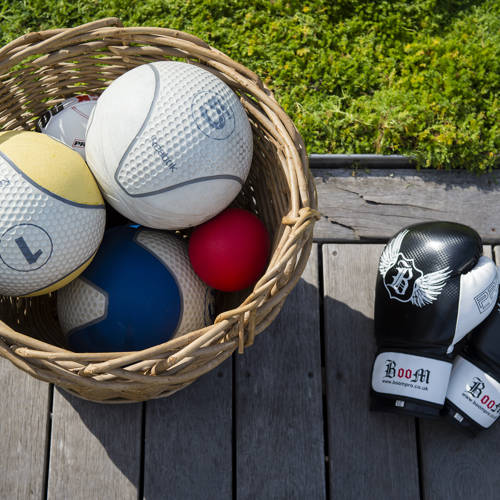 What to bring?
Trainers or good walking shoes 
Backpack or hip / bum bag 
Waterproof jacket – we will be heading outside even if the weather isn't great! 
Indoor & outdoor gym kit
Hat and clothes suitable for outdoor walks 
Comfy clothes. We want you to feel as comfortable as possible throughout the retreat, so there is no dress code ​  in the evenings. Just wear what you feel most relaxed in. 
Toiletries as required, although Bamford products are   in the rooms and Herb House Spa showers 
Nightwear & underwear
Phone and charger – likely a necessity, although we will suggest that this retreat is a lovely opportunity to switch off for a while​
About the Retreats
What does the Retreat include? 
Pre-retreat consultation form
2nights' stay in a double bedroom
Delicious, nutritious and healthy meals, with menus inspired by Lime Wood's Nutritional expert Amelia Freer
16+ hours of varied small group training sessions, led by Matt and the Lime Wood team. A level of personal 1-2-1 care will be taken with all guests to make sure that the training is tailored according to your preferences and abilities.
Training sessions will be held in the Matt Roberts rooftop gym, outside in the stunning New Forest National Park and in the movement studio
2 60min Bamford Destress or Deep Tissue Massages
Use of the award-winning Herb House Spa