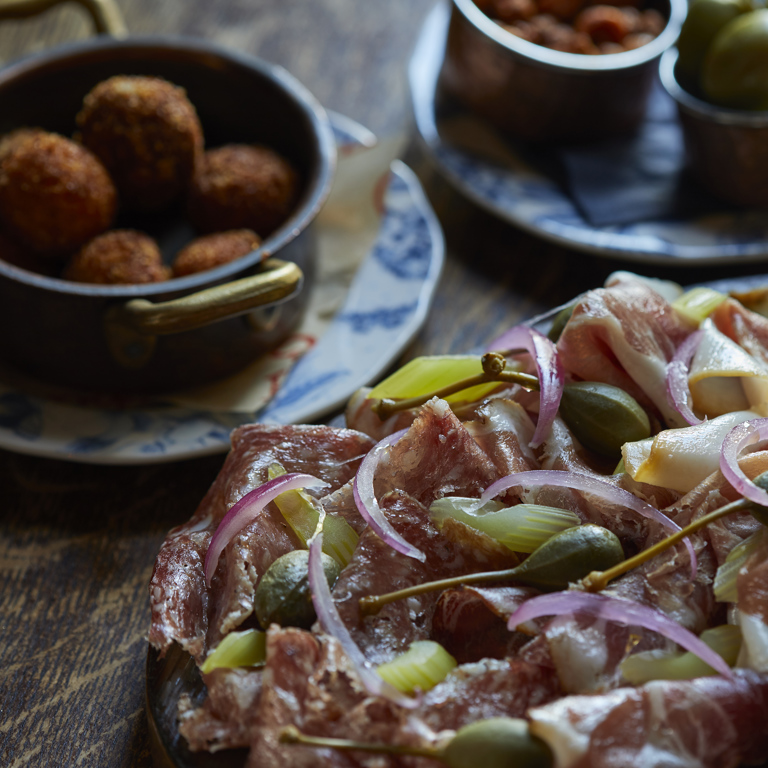 Tavolo Cucina
At HH&Co we believe the best meals are those shared with family and friends. With our Tavolo Cucina menu, think tear and share and tucking into seriously good food with great company, in a completely laidback approach - no plated fine dining here!
Think fresh focaccia, charcuterie, bowls of gnocchi, sharing plates of Bistecca alla Fiorentina and roasted whole John Dory, with apple tart to finish.
The HH&Co team will surprise you on the day, no need to worry about a pre-order, we'll take care of the menu, and no food envy here, you all get to try a little of everything!
 £120 per person, excluding beverages.