Room & Event Space

Room & Event Space

Room & Event Space
ROOM & EVENT SPACE
We have a range of flexible spaces that can cater from 2 to 50! So whether you are after that extra special birthday 'do', a creative hub to come up with your next business venture, or just a quick catch up over coffee then why not escape to the Forest.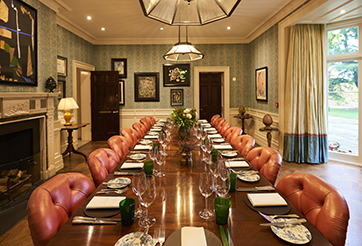 THE CEDAR ROOM
Overlooking the Lime Wood gardens, this private room has a floor to ceiling large bay window with access onto the South Terrace. Perfect for private dining or board room style meetings!
Maximum capacity: 16 
Layout: 1 long table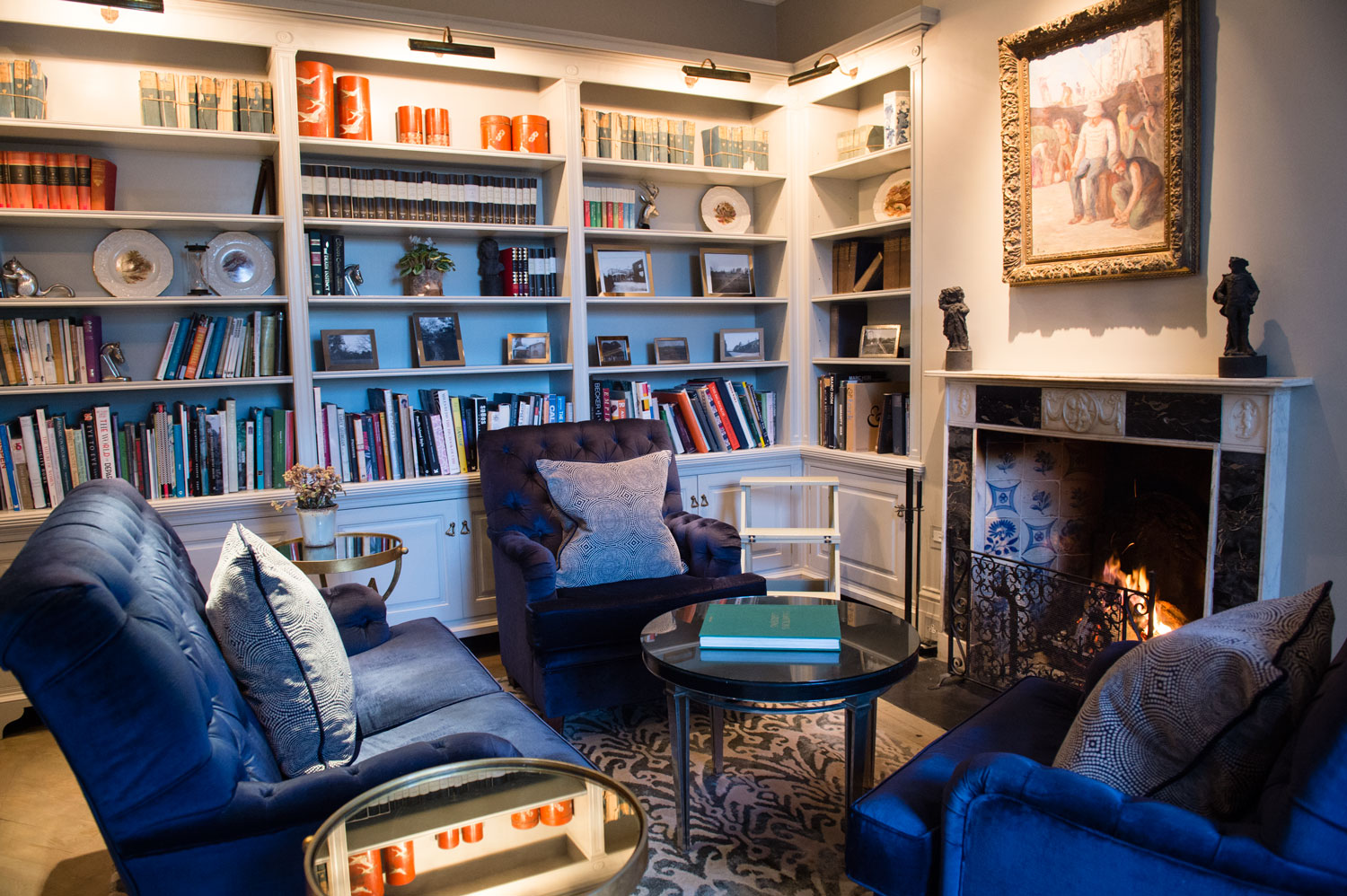 THE LIBRARY
Libraries are always conducive to good thoughts. Ours is too, but it's also a comfortable and chic retreat and is particularly well-suited for small informal conversations .There is a working open fireplace and beautiful bay window looking onto the gardens beyond.
Maximum capacity: 4 for an informal meeting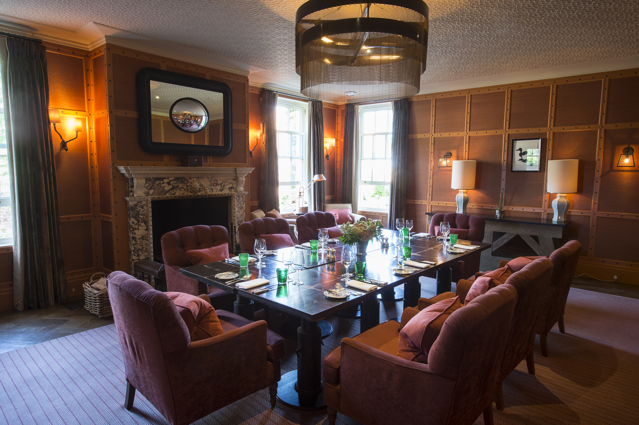 THE STUDY
A great intimate space where you can dine or meet and stay cosy by the open fire all at the same time - warm, welcoming and waiting for you to enjoy.
Maximum capacity: 12 for private dining, conference or an informal meeting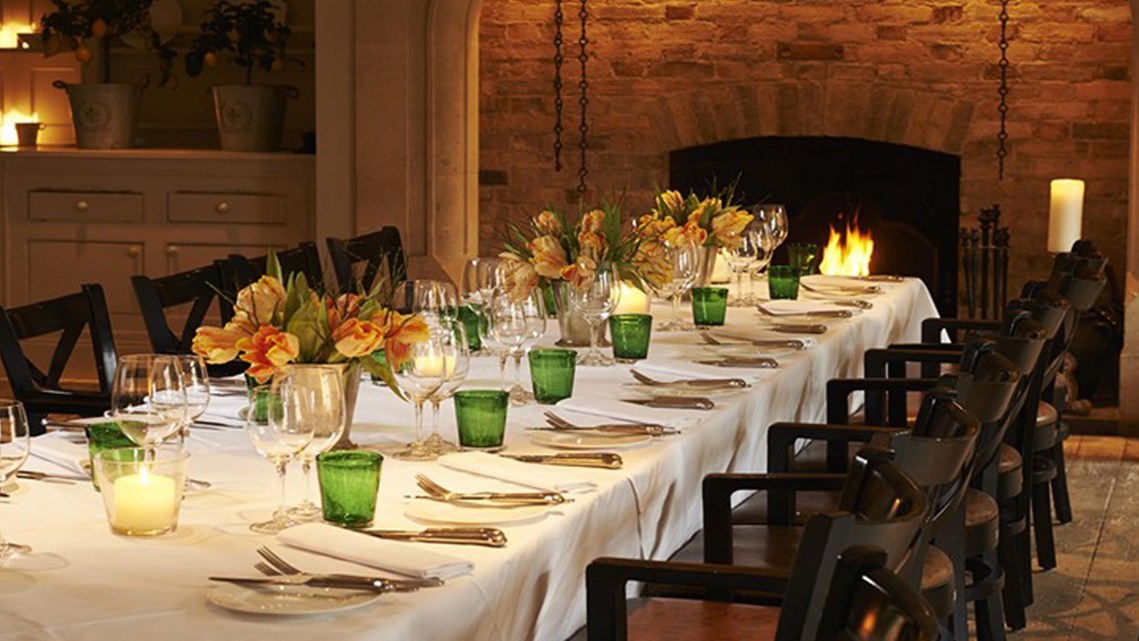 THE SCULLERY
Playing on the style of an 18th Century country house kitchen, The Scullery is an informal and simple but evocative setting. There's a large central open fireplace - the focus of the room, which adds to The Scullery's charm and character.
Maximum capacity: 50 for Private Dining or as a large meeting space 
Layout: 1-2 long tables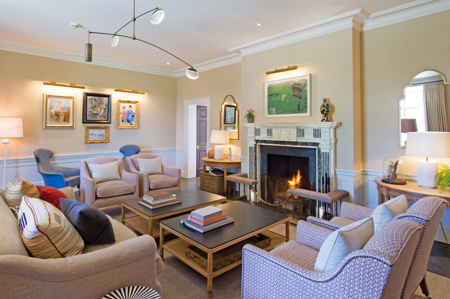 THE DRAWING ROOM
The perfect place to start the party! Sophisticated and stylish, The Drawing Room accommodates 50 for an aperitif or a smaller group for an afternoon tea.
Maximum Lounge capacity: 16 guests
Maximum Reception capacity: 50 guests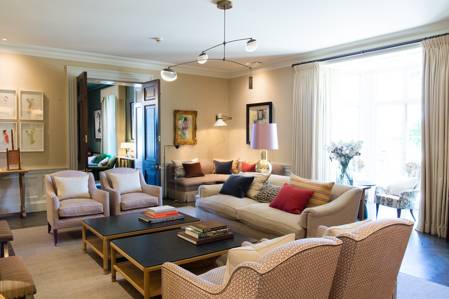 Lime Wood teamed up with interior designer, Susie Atkinson, to give the space a new character. Using harmonious colour schemes with a combination of antiques and contemporary pieces, Susie has matched wonderfully textured fabrics with specially commissioned furniture to create a layered and comfortable space for guests.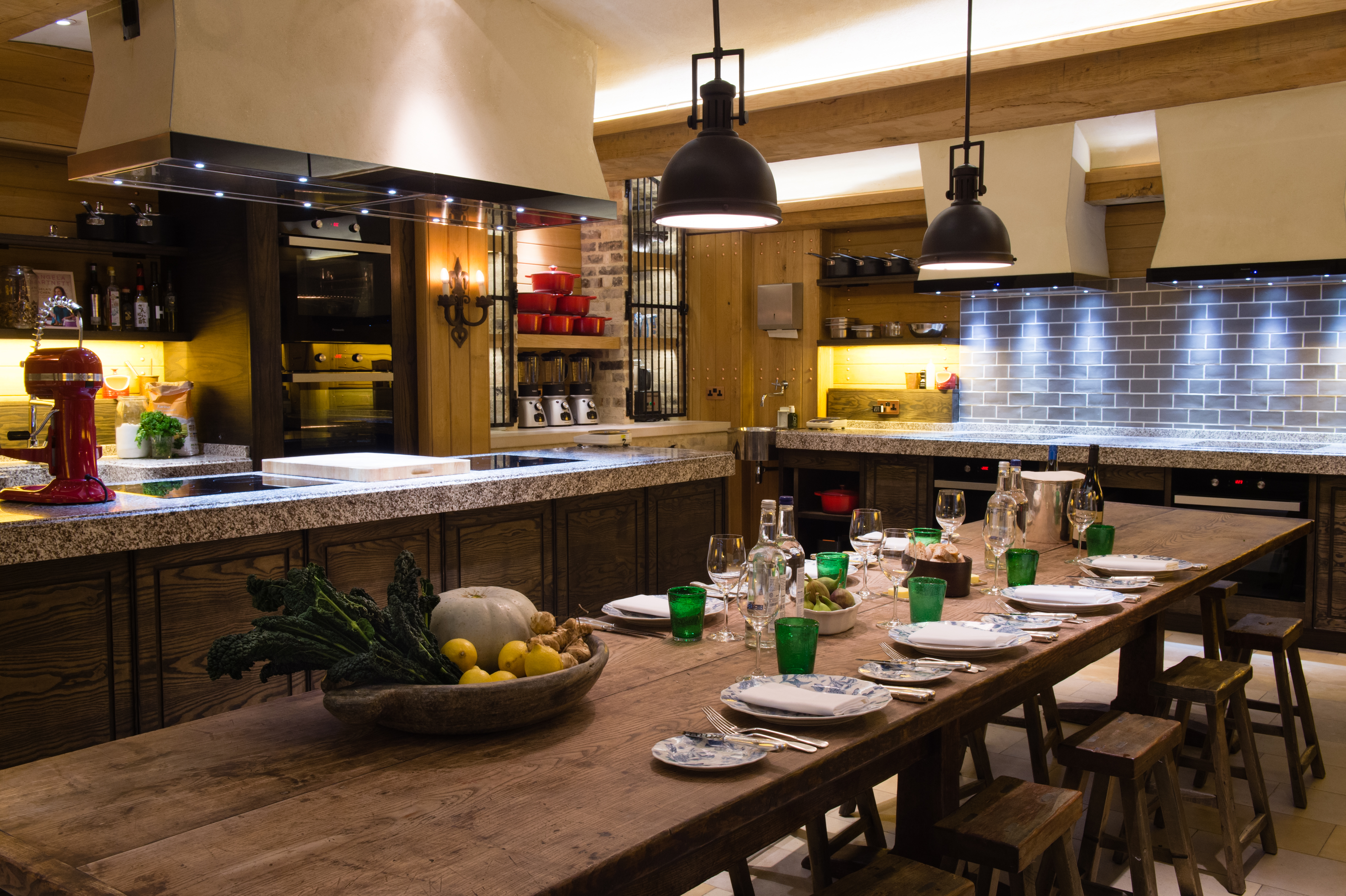 THE COOKERY SCHOOL
A unique and informal dining space, perfect for something a little 'different'. Have your dinner cooked for you with your very own chef, or why not have a go at cooking it first yourself?
Maximum Capacity: 14 for private dining/10 for a cookery course.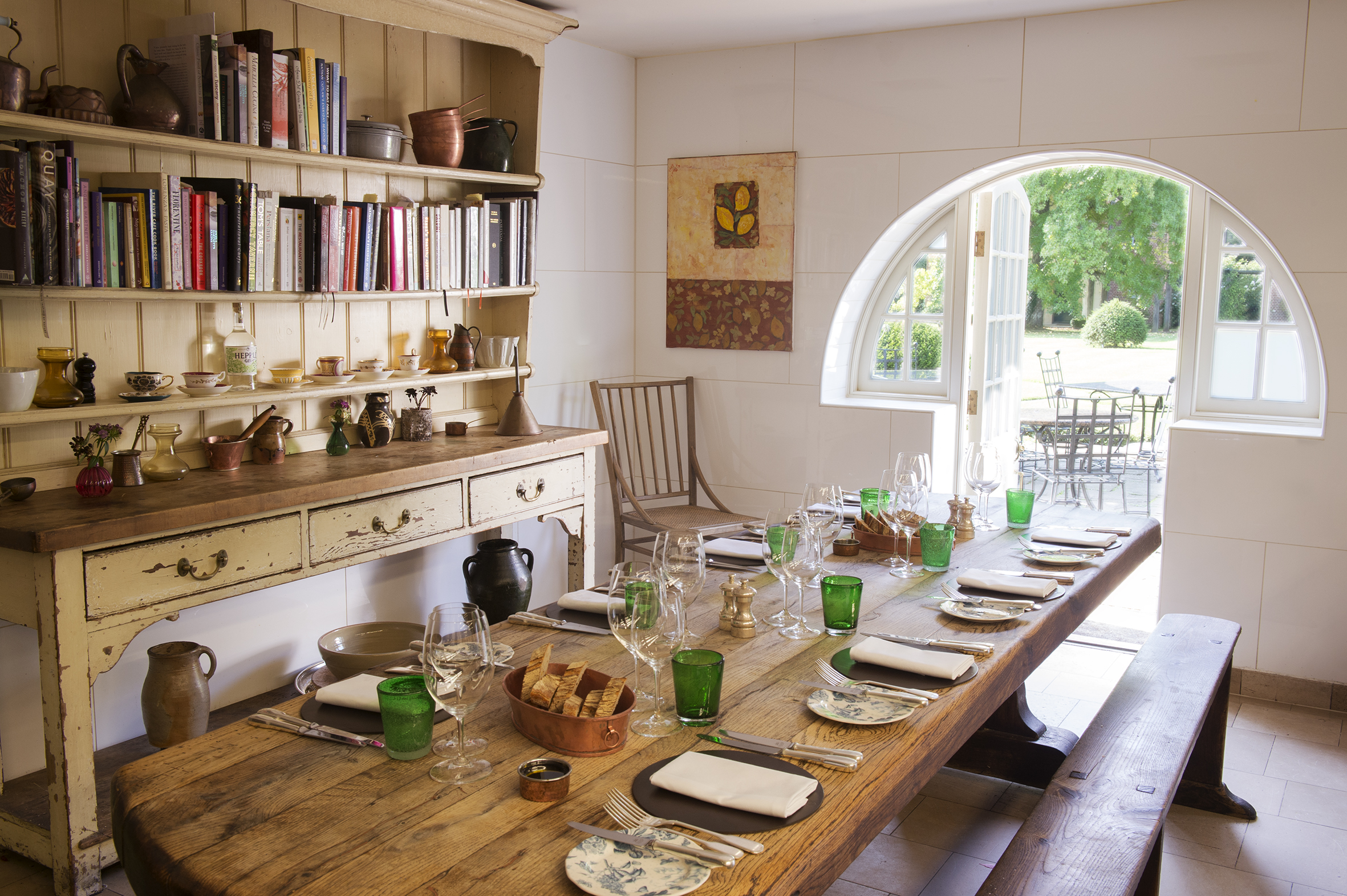 THE KITCHEN TABLE
Next to Hartnett Holder & Co there's the working kitchen which we've designed to fit in with our open house approach.
We'd love it if you felt like sitting at the kitchen table with a cup of coffee and having a chat with the chefs about what they're up to. And they'd love it too. Find out more here.