Amelia Freer's Celeriac Rösti
Try making Amelia Freer's Celeriac Rösti full of goodness...
If you are looking for a healthy snack or something to accompany your poached eggs and smoked salmon, look no further. Our nutritional therapist Amelia Freer's recipe for celeriac rösti is delicious and full of goodness. It provides important nutritional qualities, vitamin K to help support bones, minerals such as copper and iron, and a sprinkle of antioxidants and vitamin C to support our immune systems. This recipe works with any root veg so you can change it with the seasons.
What you'll need:

Makes 8
300g celeriac, peeled
1 clove garlic, grated
1 small onion, halved and thinly sliced into half moons
a handful of fresh parsley, finely chopped
2 tbsp flour (I like to use gram flour)
1 egg
black pepper
1 tbsp ghee or coconut oil
What to do:
Grate the celeriac into a bowl and combine with the garlic, onion, parsley, egg, and a good grind of black pepper. Sift in the flour, combining as you go until mixed.
Heat the ghee or coconut oil in a non-stick frying pan. Form a rough patty, about 50g, and squeeze out any excess water before placing in the pan and flattening. Fry on medium heat for about 3 minutes on each side until golden and crispy. You will need to do this in batches.
Cooking tip: Use 7cm ring, or metal cookie cutter in the pan to shape them. Remove the ring, just before you need to flip.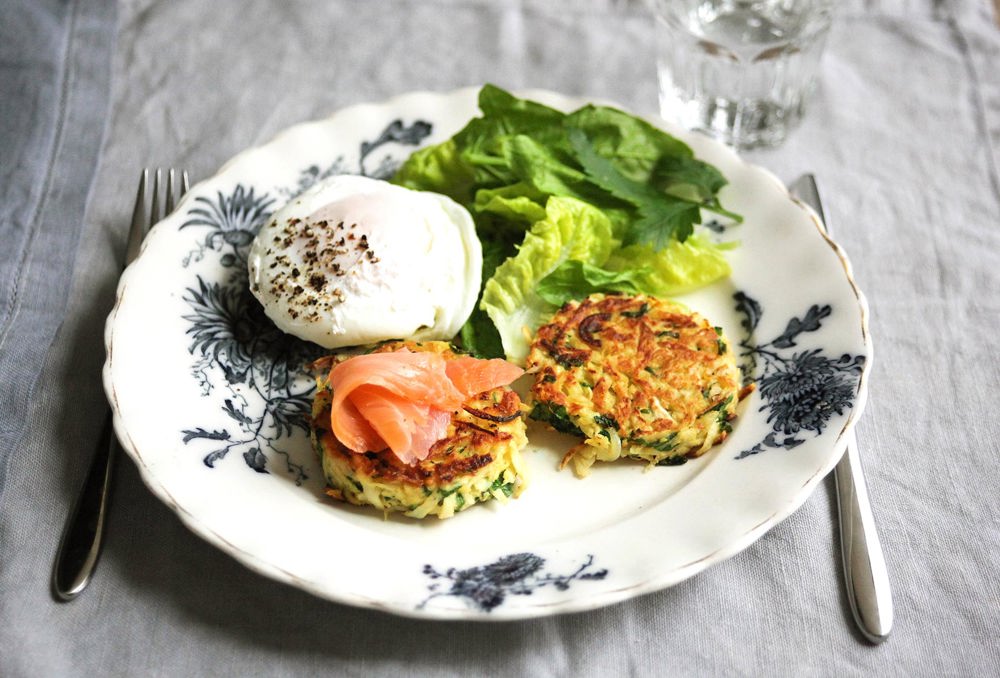 For more Amelia recipes visit her website here.