EAT: Curry King Prawns
Great for alfresco feasting, these Curry King Prawns are a big hit on our 'Cooking on Fire' class at HH&Co Backstage, the cookery school! 
This is a dish that Iain, our Cookery School Chef at HH&Co Backstage, cooks on the very popular 'Cooking on Fire' cookery class. 'Cooking on Fire' is all about getting to grips with great BBQing, from your favourite cuts of meat to delicious veg dishes, marinades to baked puds. The focus is always on alfresco dining, where sharing is everything! 
These Curry King Prawns are always a hit, so we thought we would share the recipe with you at home, so that you can give them a go this summer. 
Everyone loves eating with their hands when cooking outside! Sweet, succulent and spicy prawns are a great starter for your alfresco feast. Serve with cooling yoghurt or a robust garlicky mayonnaise, or combine with tasty salads for a more substantial main course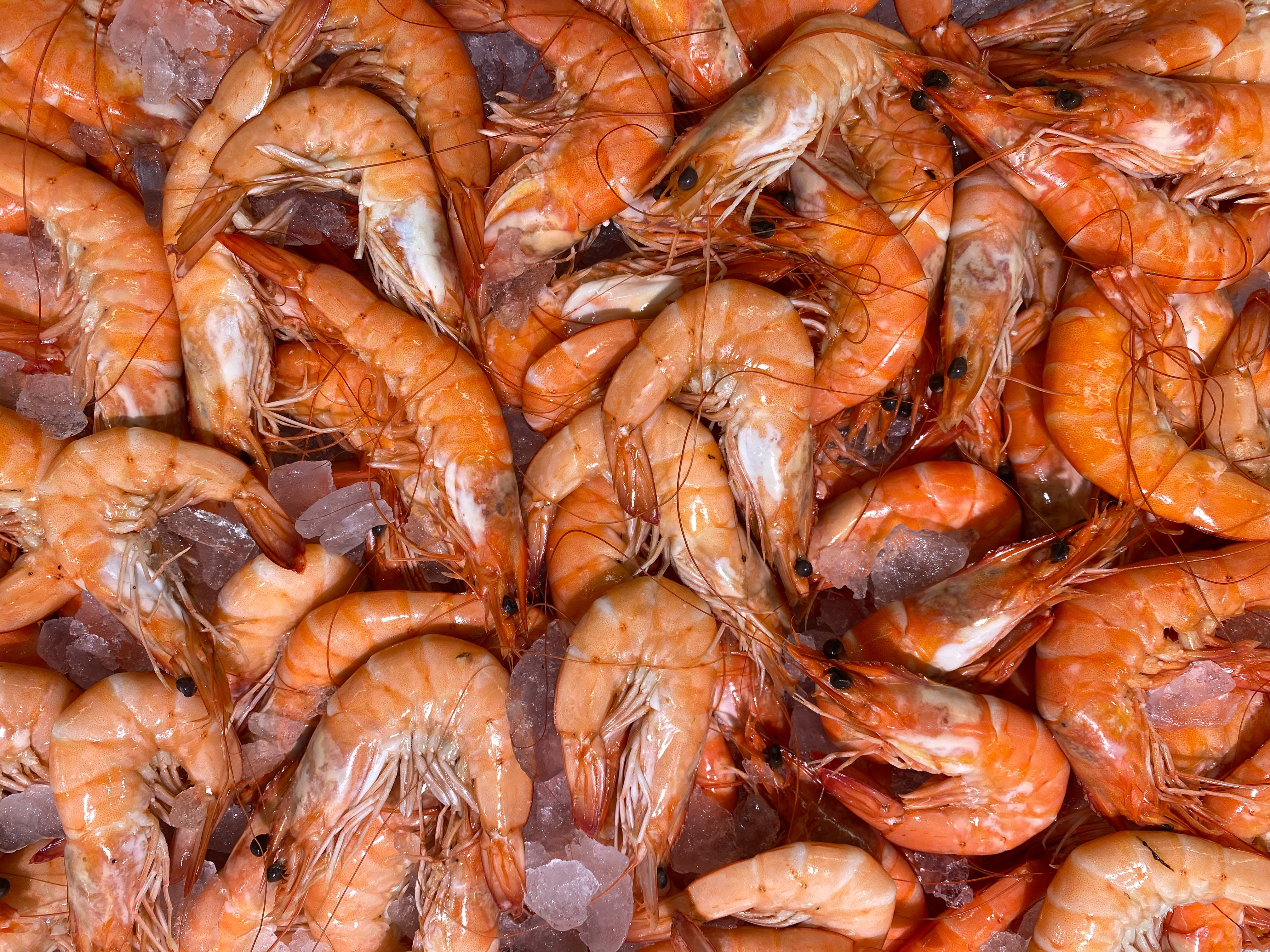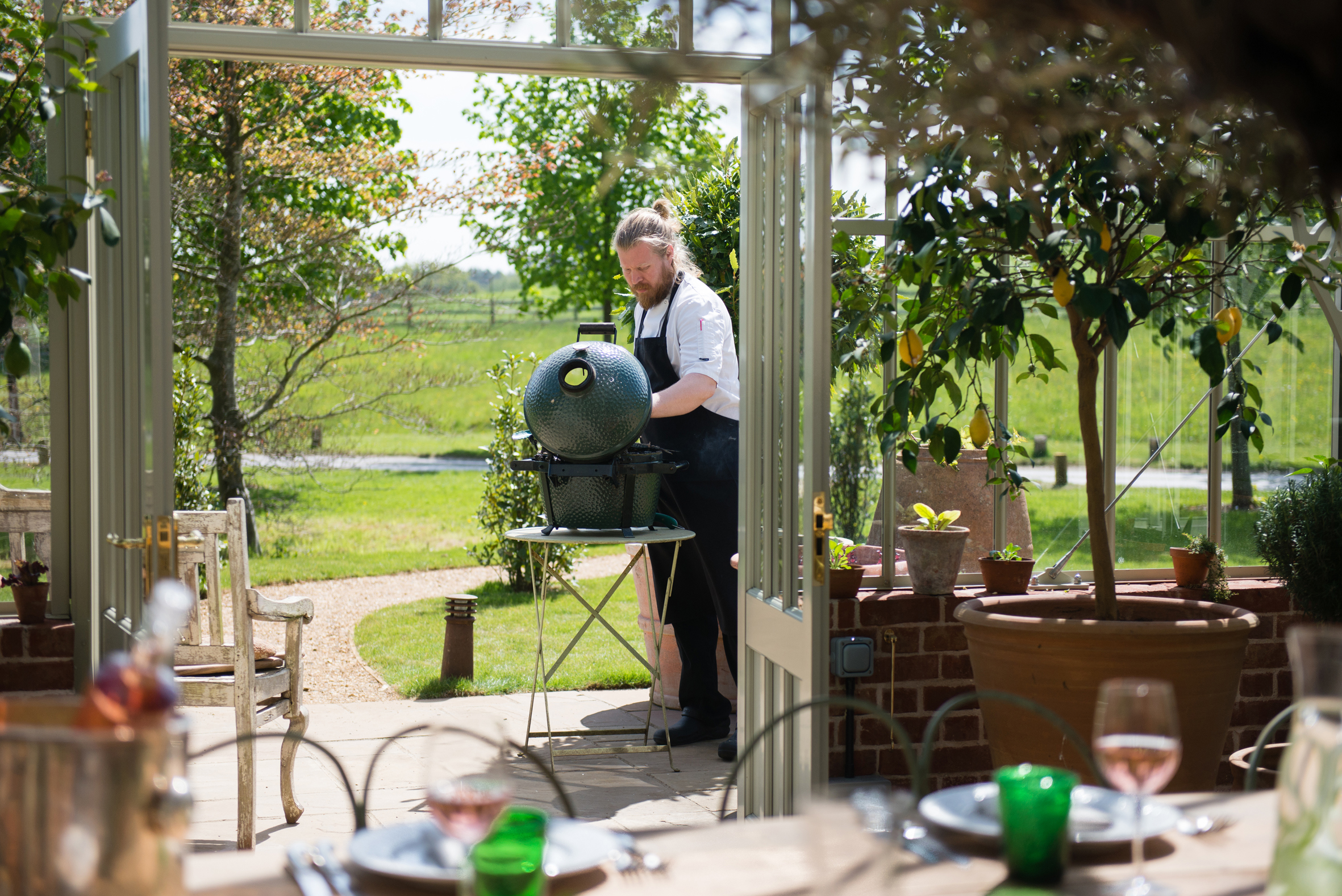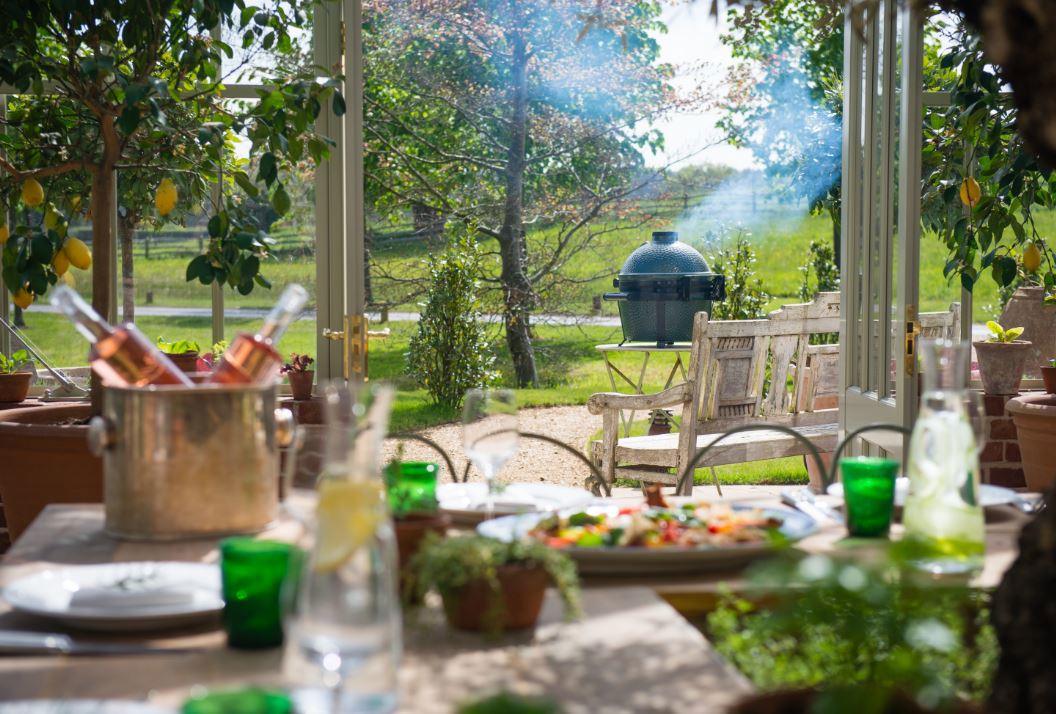 What You Need…
4-5 Raw Tiger Prawns (per person)
Good Quality Curry Powder
Chilli Flakes (optional)
Salt
Olive Oil (or Coconut oil)
Fresh Limes
Garlic
Coriander
What You Do…
If not already prepared by your fishmonger, start by removing the head of the prawns and carefully remove the digestive tract by making a small incision at the tail end and pulling out with some tweezers.
Place the prawns in a large bowl and dust liberally with the curry powder and chilli flakes. Squeeze over some lime juice and season with salt. Allow to stand for 10 – 15 minutes
Meanwhile, prepare a dressing by taking some olive / coconut oil in a large bowl (enough to coat the prawns). Add in a little more curry powder, some finely grated garlic, lime zest and juice. Taste and adjust the seasoning if necessary and set aside.
When the prawns are ready for the grill, place in a wire fish basket and grill directly over the hot charcoal. Turn regularly, dusting lightly with more curry powder each time. After no more than 5 minutes the shells should be red-orange in colour and the flesh cooked.
Carefully remove from the wire basket and put straight into the marinade. Toss together until everything is well coated and leave for 5 minutes to cool and for the prawns to drop their juices.

Finally, roughly chop some coriander and toss through. Serve immediately and enjoy!
Buon Appetito!
Iain