Sip with Noughty…Polka Dot
Doing Dry January? Try our zero alcoholic cocktail Polka Dot with Noughty…
At this time of year, we are all trying to 'cut down' or ensure after the indulgence of Christmas we are starting fresh for a new year with healthier habits. We have partnered with our good friends at Noughty to create the perfect winter tipple for Dry January with beautiful raspberry flavours.
Noughty are experts in alcohol-free drinking, the CEO and Founder Amanda Thomson was voted one of Business Insider's Coolest People in Food & Drink 2019 and have led the global shift to alcohol-free drinking. Noughty were the first to create top-quality alcohol-free, organic, vegan, halal, low sugar sparkling wines. We have worked with Noughty for many years and serve their delicious 'Thomson Scott Noughty alcohol-free sparkling chardonnay at Lime Wood and Herb House Spa!
Polka Dot – What you'll need:
20ml Aecorn Dry
10ml Lemon Juice
5ml Elderflower Cordial
4 Raspberries
Top with Noughty
What to do:
Into a shaker tin add the raspberries, aecorn dry, lemon juice and elderflower cordial.
Fill the shaker tin with cubed ice and place the lid on and give it a hard shake.
Fine strain into your favourite martini glass to remove any pips, fruit flesh and ice.
Top with Noughty 0% sparkling wine and garnish with 3 raspberries on a stick. Enjoy!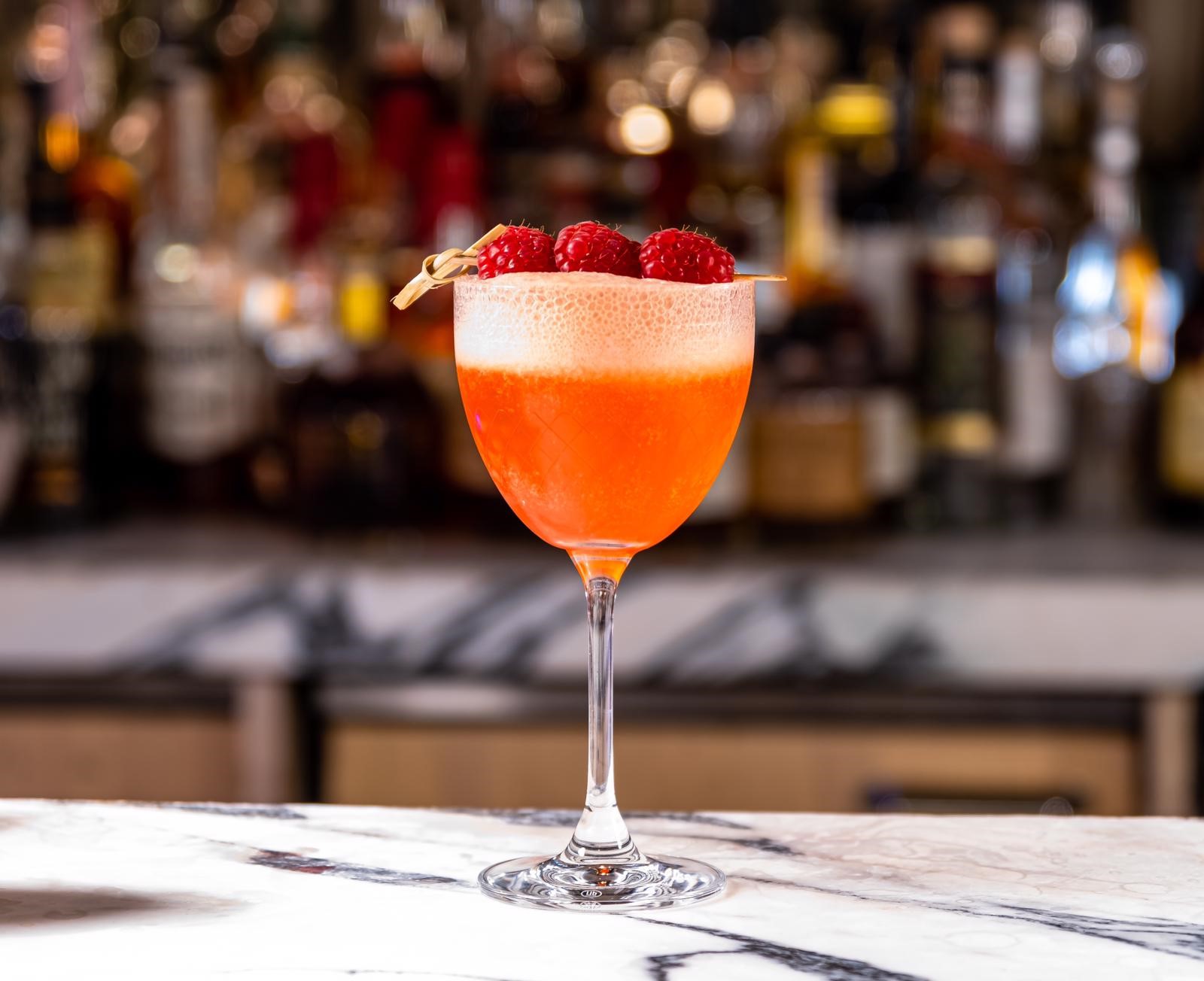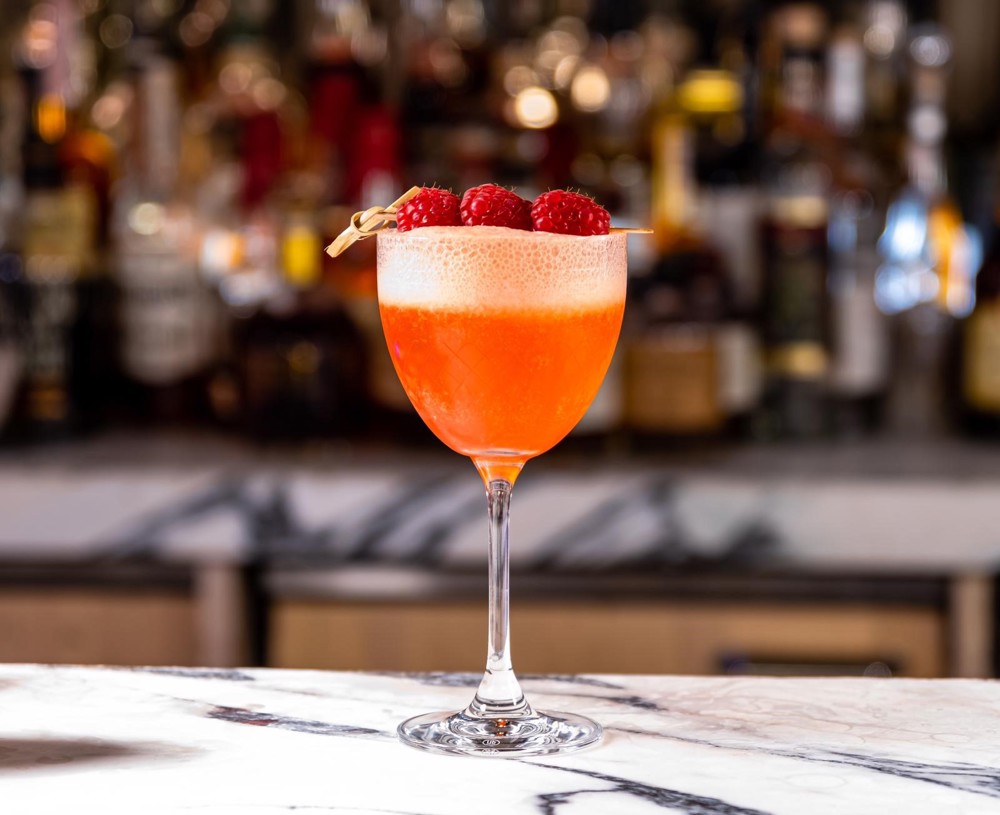 Fancy winning a day of winter wellness with Noughty and Lime Wood? Enter here, for your chance to WIN a case of Noughty, Raw & Cured lunch plus Herb House Spa access.