The Lowdown with Shields Edit
Shields Edit are a luxury brand specialising in woman's loungewear made in England and one of our latest brands we have welcomed to Curated.
We house only the most unique and authentic assortment of sustainable pieces at Curated, our shop at Herb House Spa. Browse our shelves and you'll come across Shields Edit, a stunning collection of luxury woman's loungewear and pyjamas. Sustainability is important to them with all products being made in the UK with 100% cotton. We had a chat with Andrea, the founder of Shields Edit to talk all things, fashion, design inspiration and sustainability.
Tell us a bit about how Shields Edit came about?
I had always wanted to start my own label but there always seemed to be an obstacle in the way - time, money, small children etc! The crunch point came when searching for the perfect pair of pyjamas. If I liked a print, I didn't like the fabric, if I liked the fabric the print wasn't to my taste (or they didn't have any pockets!), so it suddenly came down to if not now, then when? We had sold up and moved to the countryside at the start of the pandemic and my children were growing up quickly - so no more excuses! This gave me the impetus to produce the first "Edit" and collection, resulting in Shields Edit being conceived. The first part of the name is a little predictable as it's my surname and the Edit is because I will only produce a small, edited collection, to be as sustainable as possible.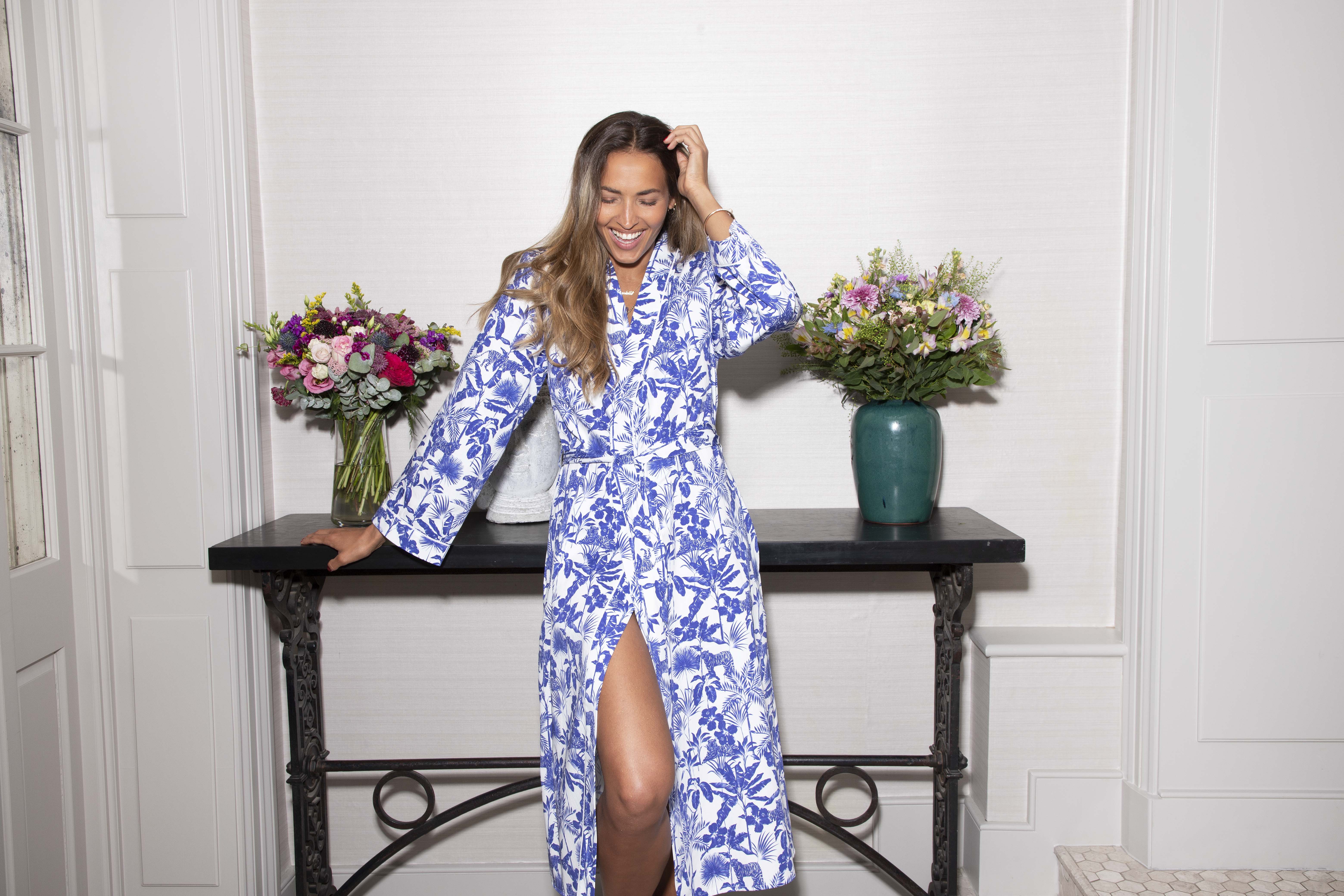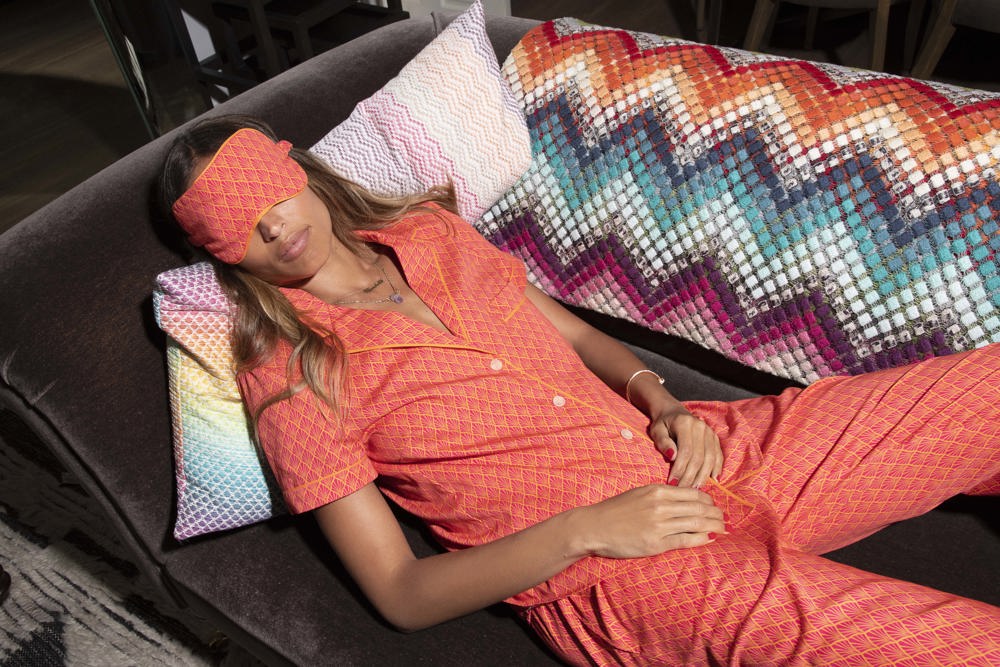 Tell us a bit more about your products and how they are made?
We have four prints in the collection and each print comprises a collection of a robe, pyjama set, short sleeve shirt, shorts, and a camisole. The idea is that you can mix and match the pieces, so you start with a pyjama set and can add a camisole or short sleeve shirt to wear through the different seasons with the pyjama trouser or shorts. We also have a range of eye masks for a totally coordinated look.
The cotton we use is produced ethically and sustainably from the Aegean Coast. By only using ring-spun cotton, it gives a much softer, luxurious feel and is incredibly durable. Each piece within the collection is made by a highly skilled and experienced team in a family-run factory based in Essex. We are proud to say that as a result of being UK designed, based and produced, our carbon emissions are incredibly low, as our products do not have to be flown thousands of miles. We carry a small amount of stock, then our collection is made to order, to minimize waste and overproducing.
What makes your products unique?
To me, it's the details that set us apart. The cut of the pyjama top to be feminine whilst retaining the traditional pyjama style, pockets which are practical and not shallow, the rise which enables you to wear either on the hip or waist. However, I feel the main thing that makes us unique, is that we are one of a handful of loungewear brands that actually produce in the UK and we are proud to support British manufacturing.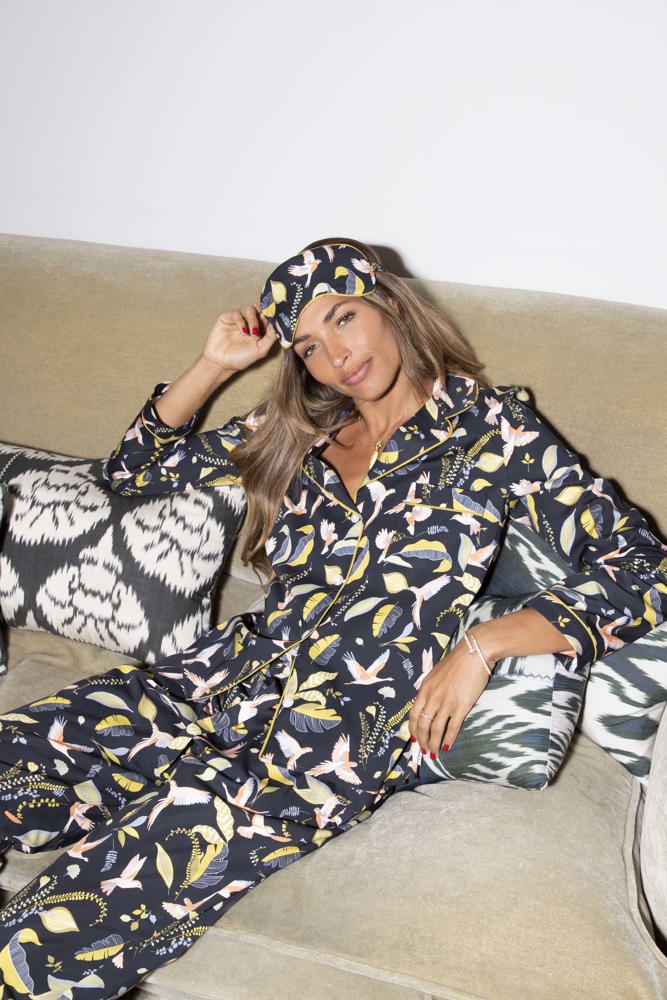 How has the pandemic influenced your business?
My business was actually started at the beginning of the pandemic, so for me, it gave me the opportunity to start designing, sourcing and producing the current collection. Loungewear and pyjamas were very much the products of the moment during the pandemic, but for me, they were always an integral part of my wardrobe.
Who or what influenced your collection?
Personally, moving to the countryside was a big influence on me. I had enrolled both my sons at the local village school and our daily walk to school was past the river Lee feeding the swans/ducks/cygnets and spotting various birds. It really was a special time, especially now I'm back to the car school run.
Professionally, Zandra Rhodes had a big influence on me, as I interned with her in California. Her use of pattern and colour is legendary within the fashion industry and I have huge respect for her drive and work ethic.
As a loungewear designer, how do you spend your downtime?
Pretty much the same as everyone else who has access to Netflix! A few of my favourite shows are Succession, Sons of Anarchy, Californication and Game of Thrones. I also love to watch Liverpool FC and the odd game of tennis.
You can shop the beautiful range here, or why not pop into Curated to see it for yourself?