Transitional skincare with Sarah Chapman
Our go-to-guru and Skincare expert Sarah Chapman reveals her expert tips for keeping your skin healthy and balanced as we move into the colder months.
What kind of shape is our skin usually in post summer / holiday season?
"At the end of summer, your sunny glow starts to fade, revealing a patchy, uneven skin tone. Dehydration is very common – long hot days can leave skin feeling parched. Post-summer skin is also often congested due to the build-up of sunscreen and sebum."
What are your top tips, product recommendations, and treatments to alleviate post-summer skin?
"A hydrating treatment is essential to replenish skin's moisture levels after months of warm weather. Try a mask like my 3D Moisture Infusion – its innovative bio-cellulose design envelops the face like a second skin, infusing it with hyaluronic acid, soothing rosewater, and skin-defence actives.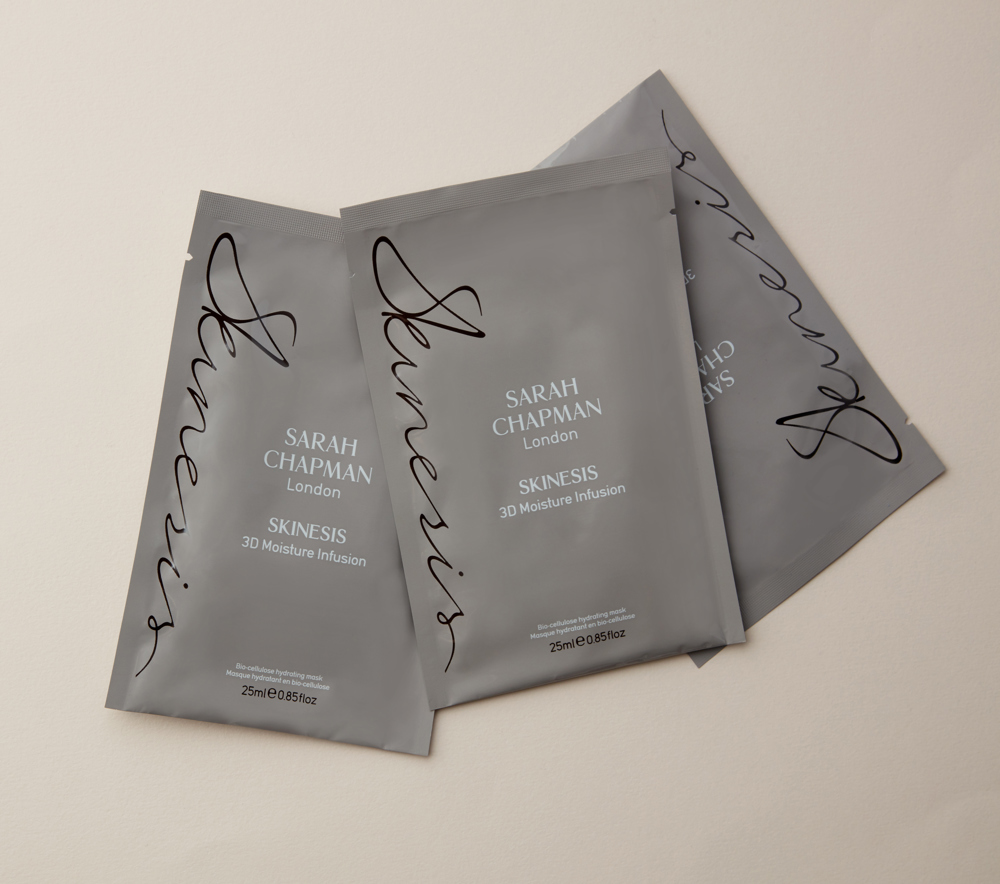 Exfoliating will also help to remove any flaky patches and fade sun damage. Scratchy scrubs can cause micro-injuries, so I always recommend a chemical exfoliant. My Liquid Facial Resurfacer contains skin-friendly phytic, lactic and multi-fruit acids that will break down the bonds between dead cells, restoring a fresh, healthy complexion.
If you are struggling with persistent hyperpigmentation, look for formulas that contain vitamin C – this performance-proven active inhibits melanin production to restore an even skin tone. My Radiance Recharge System contains single-dose shots of ultra-potent vitamin C, alongside smoothing lactic acid and plumping hyaluronic acid, to reveal a more luminous complexion."
How does the change in temperature affect our skin as we move into autumn?
"Cooler temperatures usually bring a drop in humidity. This can cause skin to become dehydrated, which can damage its natural barrier, leading to even more moisture loss and sensitivity."
What other complications do the autumn months bring?
"Strong winds can 'wick' moisture away from the skin, resulting in sore, chapped complexions.
It isn't just being outside in cold temperatures that can distress the skin – when we move inside, central heating is also extremely drying."
Are there any holistic approaches we should take, from diet & supplements to self-care methods?
"Drinking water throughout the day will help to counter the drying effects of central heating. Diet also plays a huge part – it may be tempting to reach for comfort food when it's getting colder, but green vegetables and oily fish will support your skin from the inside with vital vitamins and antioxidants. Increase your omega intake with a supplement like my Omega+ Booster Supplement – omegas help the skin to hold onto moisture and maintain its lipid content. Plus, make time for some facial massage to boost the supply of oxygen and nutrients to cells and bring vitality to a dull complexion."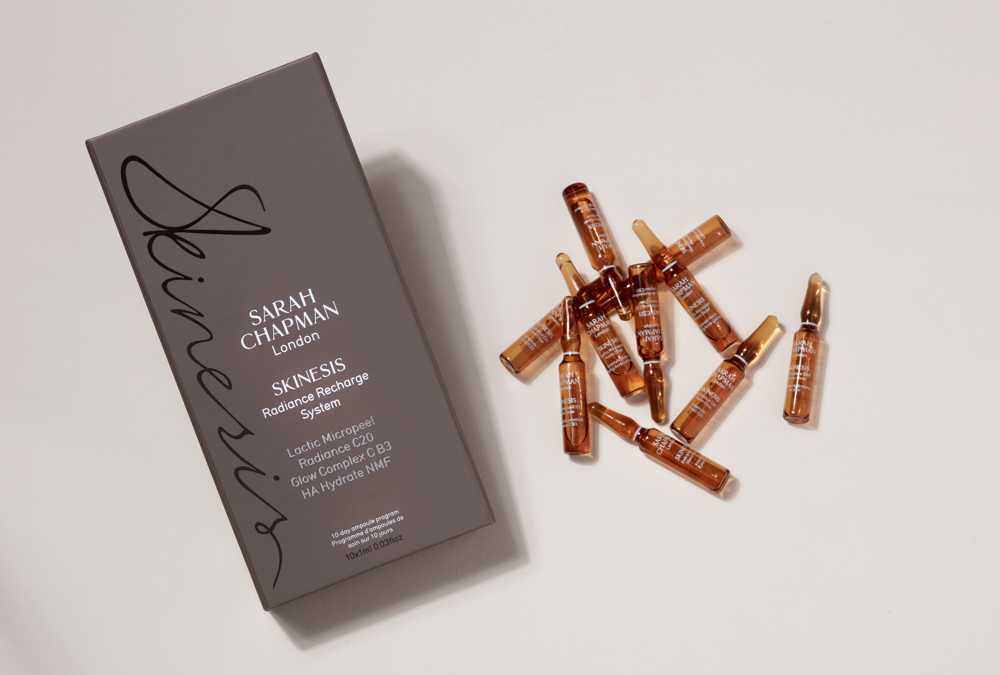 -Sarah Chapman, Skinesis
If you fancy a skincare treat, why not book a treatment at Herb House?