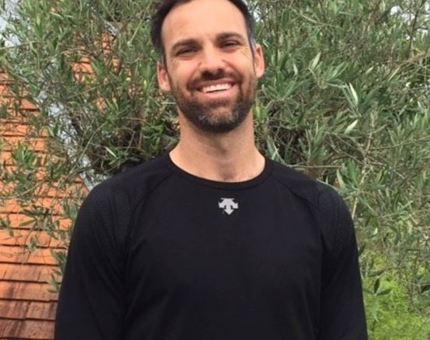 Justin - Head of Fitness
How would you describe your philosophy on fitness and wellbeing? Do you specialise in anything?
Health, fitness and well-being should be a lifestyle – not a finite endpoint. At the heart of my ethos is that training should be fun and enjoyable, that way it becomes a continual part of your lifestyle and you avoid extreme fluctuations in your approach to staying fit. I have a BSc (Hons) first class degree in Strength & Conditioning Science from St. Mary's University. I specialise in rehab/prehab, movement biomechanics and functional fitness.
What inspired you to get into fitness?
Having come from a sporting family and having competed to county level in both cricket and tennis I've always been into training and continually striving to be the best version of myself as possible.
 What do you get up to when not in lycra?
I am a self-confessed sport nut: tennis, golf, cricket, running, skiing, you name it I've probably tried it or willing to give it a go; and spending time with my wife and two kiddies!