Best practice & measures in response to Coronavirus
What Herb House Members Can Expect...
Face Coverings
From Thursday 27th January, following government guidance, there will no longer be a necessity to wear masks in the Herb House or at Lime Wood. Our staff will no longer be obliged to wear masks anywhere in the spa but some may choose to continue to do so.
You are of course welcome to carry on wearing them if you feel more comfortable.
Hand sanitisation points will continue to be in place throughout the Herb House and we will carry on with our rigorous cleaning processes.
Please do not hesitate to let us know if you have any queries and we look forward to seeing your faces again!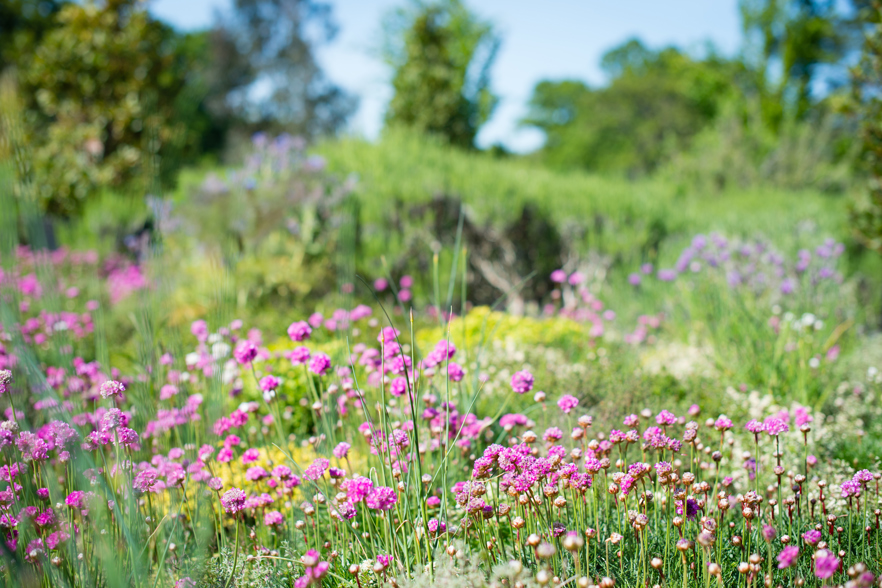 Herb House Opening Times
Herb House is open from 6.30am – 9pm Mon – Fri and 6.30am – 8pm Sat & Sun.
Herb House opening hours may be subject to change when necessary without prior notice, but we will always do our best to give prior warning of any change to opening times.

Last entry to the Herb House is limited to within 30 minutes of the published closing time and the pools close 15 minutes before the Spa's published closing time.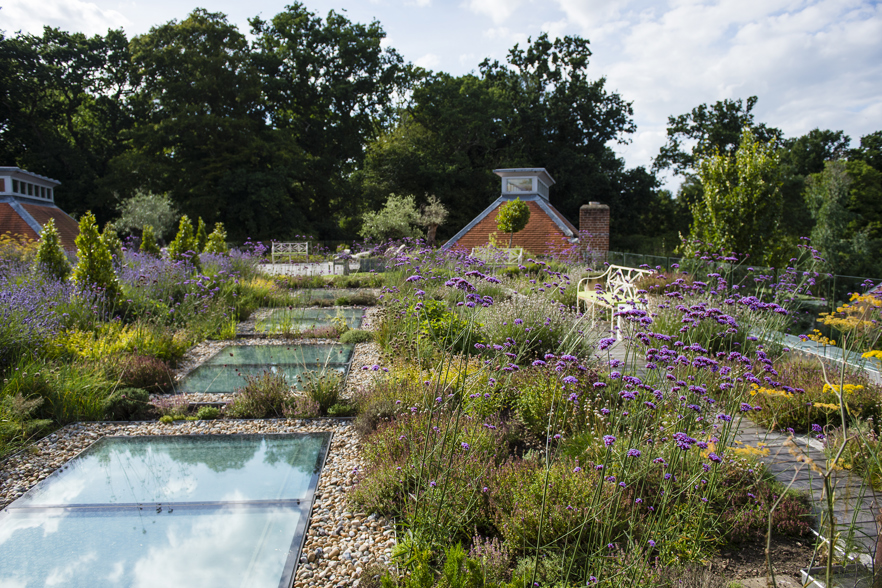 Herb House Contact Details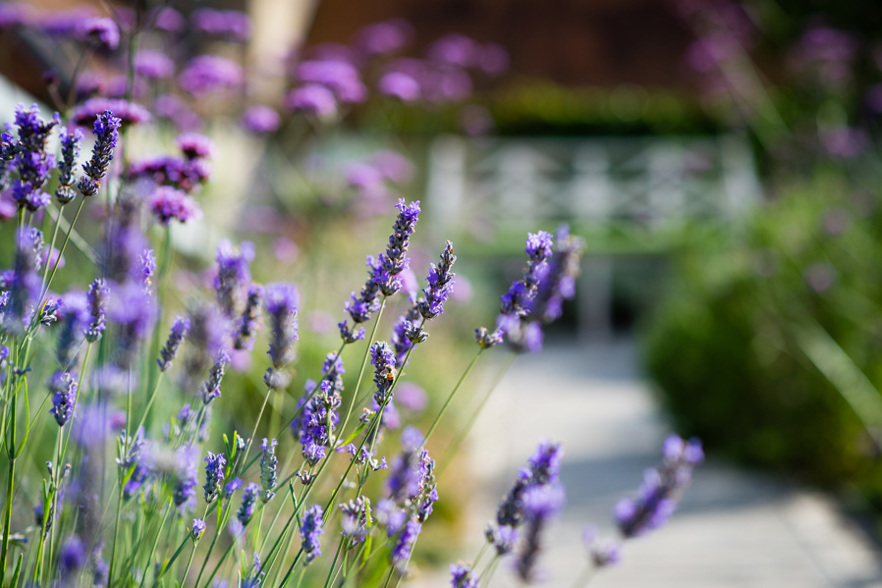 Lockers
You will find lockers in the changing rooms for your belongings.
All lockers are regularly cleaned and when restocked, they will be locked and an "I'm Clean" sticker.
You can unlock the locker with 4 zeros and then you can lock the locker with a four digit code of your choice. Please press the reset button before using the locker.
Please do not leave any valuable items in these lockers as the Herb House accepts no liability for the loss or damage to members' property.
All lost property should be handed in at the Herb House reception. All items will be kept for a maximum of 3 months and thereafter donated to a local charity.
The Herb House provides lockers for daily usage only. Items left overnight will be removed and placed in lost property.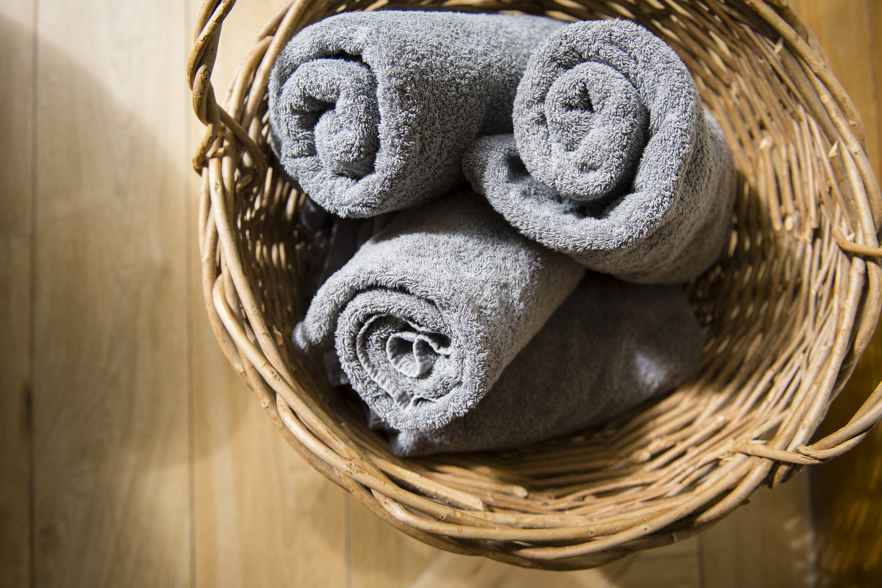 Changing Rooms
Our changing rooms are open as usual but they will look slightly different than you are used to - you will be encouraged to physically distance and there will be no reading material available.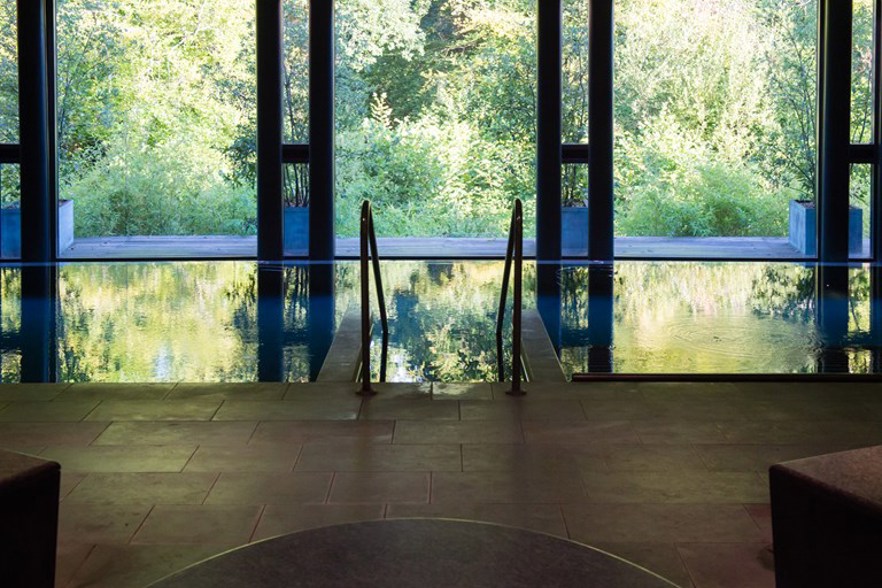 Sauna & Steam Room
Please note the use of these facilities are for over 18's only.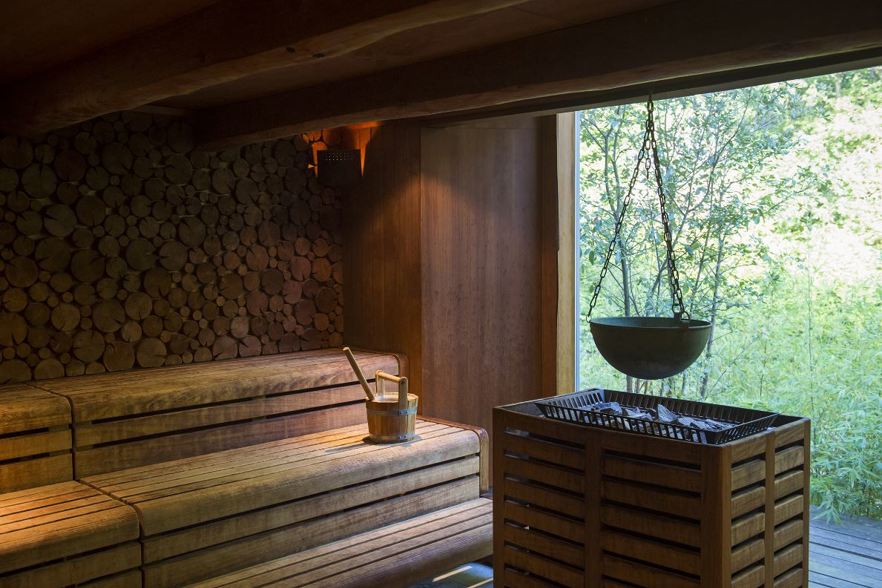 Gym
All gym equipment will be disinfected regularly throughout the day. However, we would ask that guests clean down their equipment before and after use with the provided cleaning equipment.
Gym sessions are from 6.30pm-8.30pm.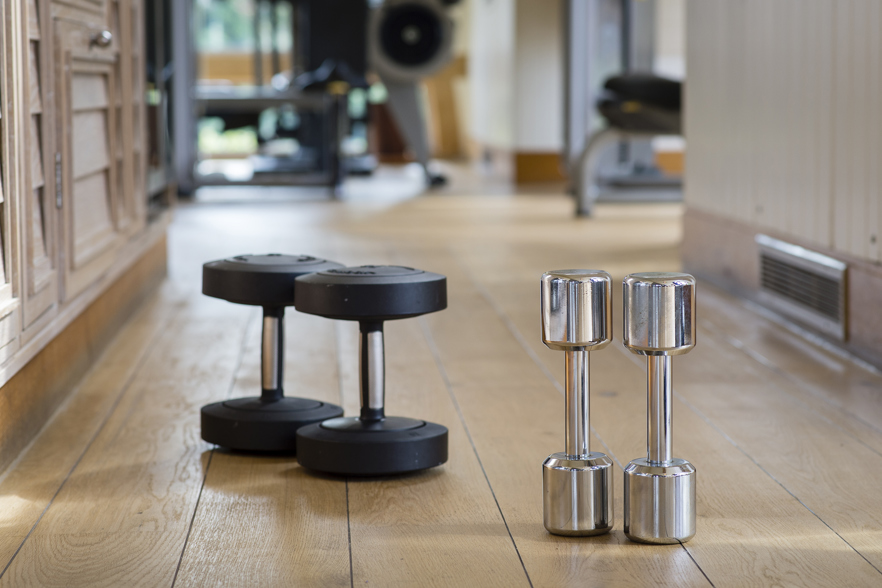 Personal Training
One-to-one personal training continues to be available so please speak to a member of the fitness team to book in. Click here for our latest Personal Training Comparison Guide.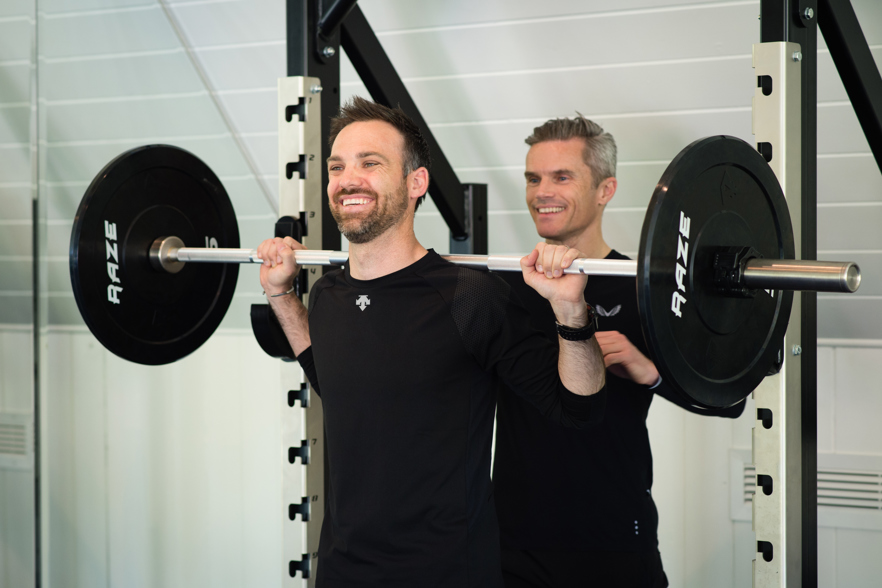 Pools
Lap Pool Family- friendly 30-minute swimming sessions
Monday– Sunday from 8.30am - 10am as well as 4.00pm-5.00pm Friday – Sunday & Bank holidays. There must be an over 18 in attendance with each swim group. bookable via the MyWellness App or by phone up to 7 days in advance.
Please click here to see our Little Nippers Policy.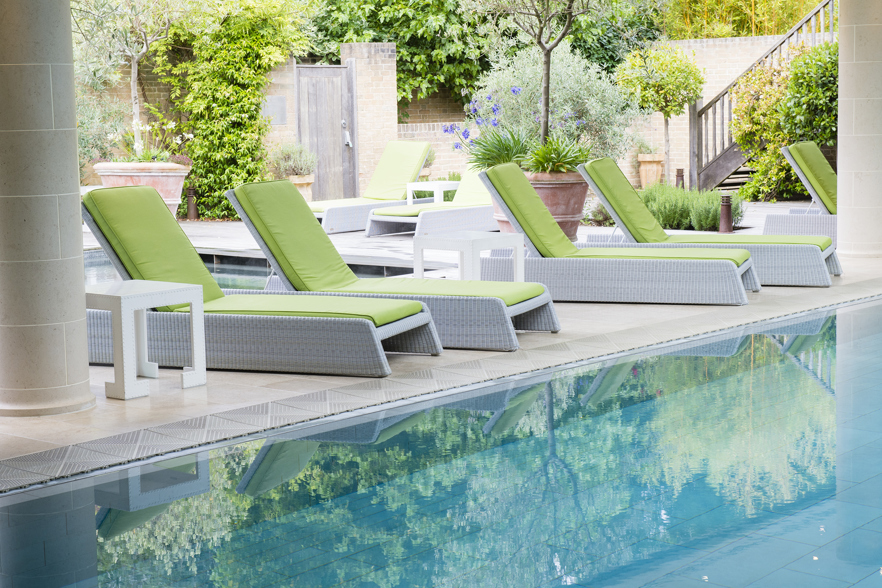 Classes
Our new Fitness Timetable has commenced with added indoor, aqua and Hideout classes, which now the walls have been moved back will be classified as an outdoor space for the summer. Where possible and should weather allow, some of the fitness studio classes will also be taken outside by the teacher, so please check at reception before your class starts.  As always, we will have a full selection of members-only classes. Click here to view our timetables.
Members and Hotel residents can book classes on the MyWellness app from 7 days in advance, subject to availability.  Please note, spa days and guest passes can only book on the day if spaces are available.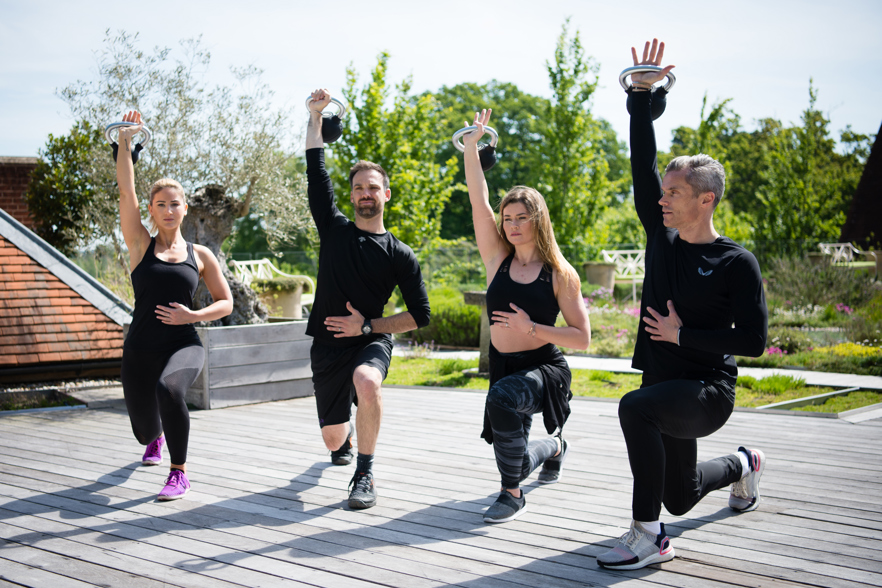 Raw & Cured
Raw & Cured is now open for indoor and outdoor terrace bookings or 'on the go' takeaways, open daily from 8am-6pm.
8am-11am – Breakfast, Coffee, Tea, Juices and Smoothies
12pm-5pm – Daily Salads and Grazing dishes, Coffee, Tea, Cake, Juices and Smoothies
Last orders for food 5pm, last orders for drinks 5.45pm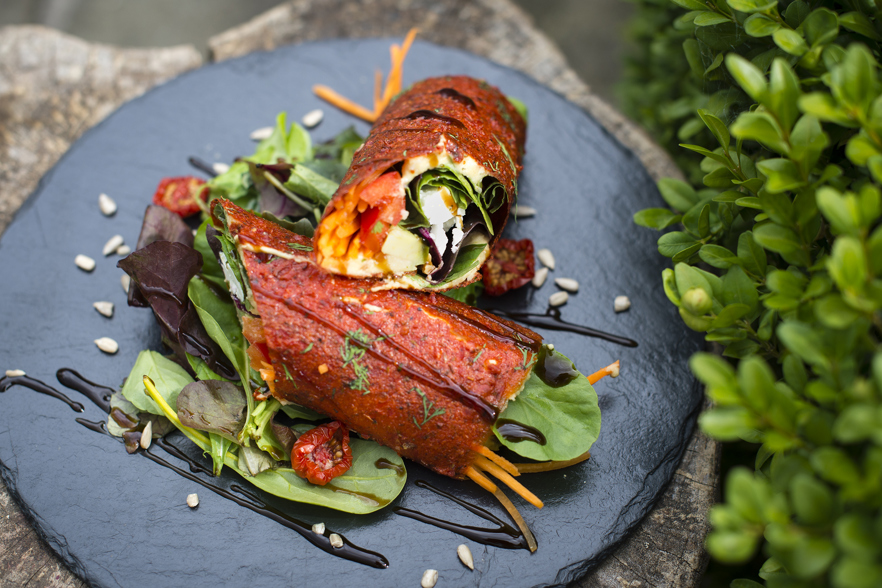 Treatments
Guests and Therapists are not required to wear a face-covering whilst in a treatment room and during treatment. 
Treatments are bookable between 10.00am-6.30pm daily.
You can view our most up to date treatment menu here.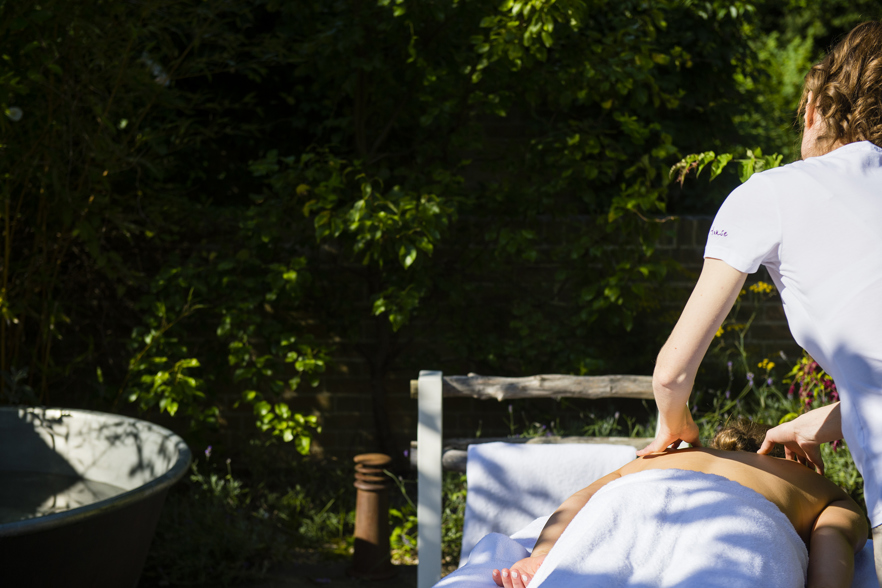 Treatment Bookings and Cancellations
A few things to be aware of
If you would like a treatment, we recommend you book in advance to avoid disappointment. You can book treatments over the phone or via the Spa reception. Credit card details will be taken at the time of booking to secure your treatment.
At your spa induction, you will be asked to complete a health consultation form which will be kept on file for treatments. You will also be asked to complete a Covid disclaimer each time you come for a treatment.
We advise you to arrive 30 minutes prior to your treatment time to allow you to change into your robe and flip flops and for us to confirm your requirements. Please be aware that late arrivals may mean we have to reduce your treatment time. The following cancellation policies apply:
Treatments – Cancellation with less than 24 hours via telephone or written notice via email to reservations@herbhousespa.co.uk will incur a full 100% charge.
Day Spa Packages – Cancellation with less than 72 hours via telephone or written notice via email reservations@herbhousespa.co.uk will incur a full 100% charge. Any other greater notice periods a full refund will be given within one (1) week of notification.
It is vital that mothers-to-be advise us when booking as some treatments will not be suitable for pregnant women. No treatments are permitted within the first trimester (12 weeks), apart from manicures and pedicures, and use of the heat facilities is also not advised at all.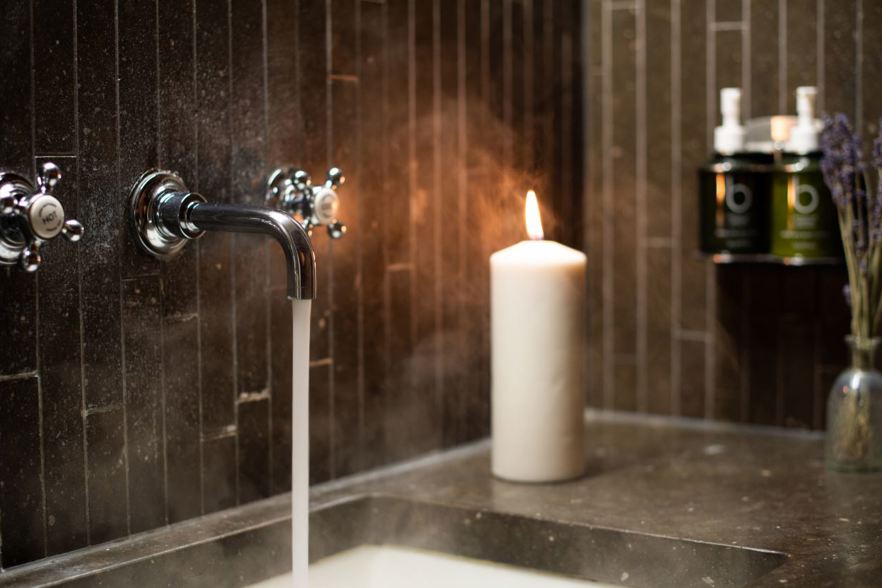 Curated by Lime Wood
You can now stock up on all of your favourite body, bath and facial products from Bamford, Sarah Chapman and VOYA, as well as some new seasonal goodies. Opening times:
Weekdays: 6.30am – 9pm
Weekends: 6.30am – 8pm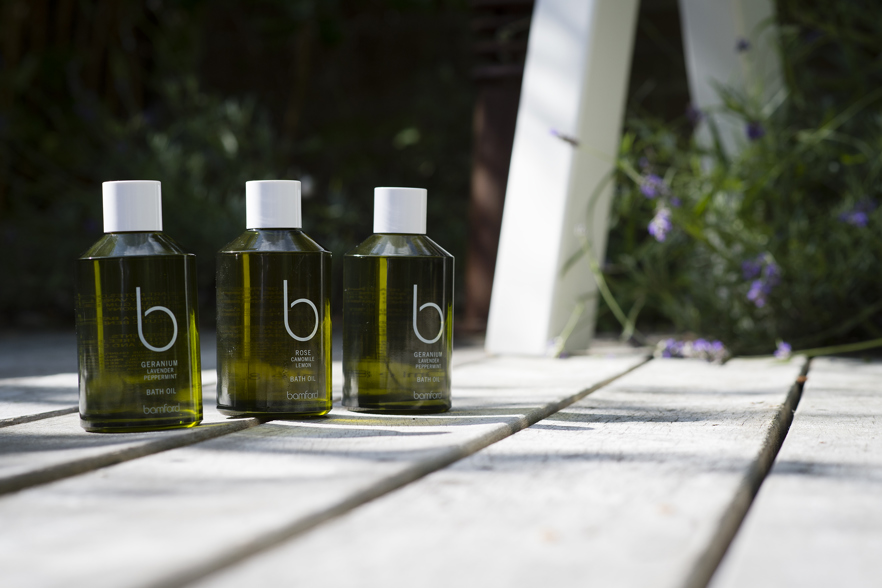 Newsletter Announcements
Details of special members' offers, events or Herb House news will be put in the changing rooms. On becoming a Herb House member you will receive an option to opt-in and receive our newsletters. Please note that you will be able to opt-out at any time.
Due to GDPR regulations, we will not be able to add you to our marketing database without your express permission. If you do not receive the email link and do not receive our weekly newsletters, please email membership and we will assist you in getting this set up for you.
Herb House Rules
The Herb House is designated a no-smoking environment at all times. Smoking is not permitted in the Spa, on the Herb House roof garden or by the outdoor Hot Pool, this includes all e-cigarettes.
Members and their guests are asked to refrain from using their mobile phones anywhere within the Spa to maintain the peace and tranquillity of the Herb House. All mobile phones must be placed on "silent" when entering the Herb House for the benefit of all our guests.
For the sake of the privacy of members and guests no photography or videos are to be taken on the premises of other members or guests or children (including by use of a camera on a mobile phone or PDA).
Lime Wood and Herb House are doing what we can to reduce the amount of plastic and packaging we use, so you will no longer find single-use plastic bottles. You will find water filters around the Herb House Spa in the changing rooms, gym, studio, by the lap pool and Raw & Cured. We recommend you keep yourself hydrated whilst in the Spa.
No food or drink, alcoholic or otherwise, may be brought into or consumed at the Herb House. Only food and drink from the Raw & Cured (our restaurant) may be consumed on the premises.
Animals of any description are not allowed anywhere in the Herb House or its immediate surroundings, with the exception of Guide Dogs and Hearing Dogs in or around the restaurant area, Spa and pool subject to our prior notice.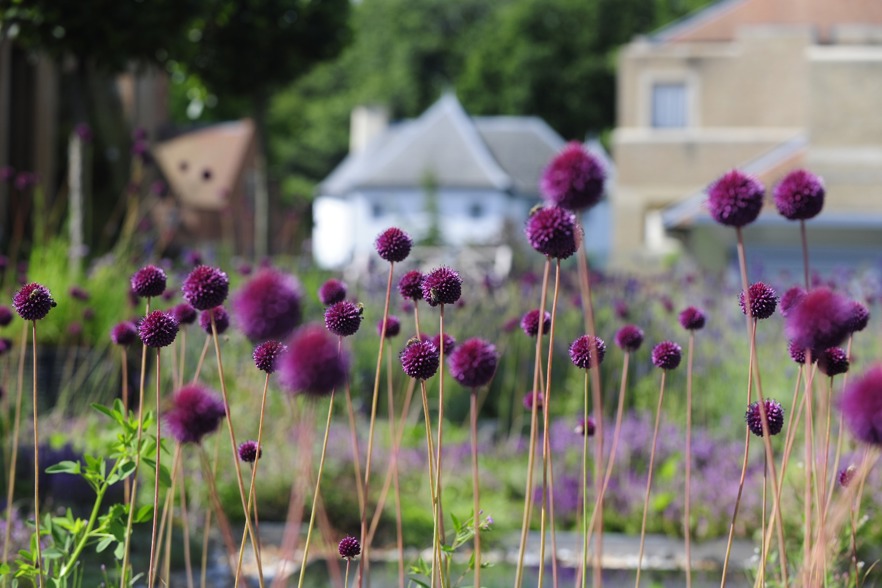 Dress code
Please wear correct attire in the Herb House at all times. Swimwear should be worn in the hydrotherapy pool, poolside areas, saunas and steam rooms. Appropriate footwear should be worn in the gym and for fitness classes.
You will find complimentary robes and towels in the changing rooms. These are for use only within the confines of the Herb House itself.
Feel free to wear casual attire, including Herb House robes, in our restaurant Raw & Cured. We provide flip-flops in the lockers. These are a mandatory requirement for anyone using the Spa.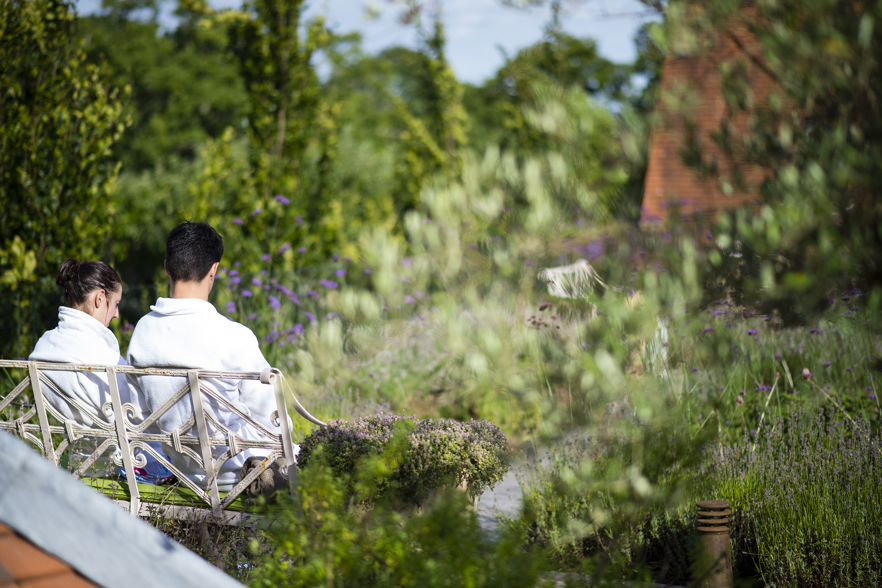 Health and Safety and Access
Herb House management reserves the right to restrict access to certain facilities due to health and safety.
No food, glassware or crockery is to be taken into the poolside areas. We provide plastic glassware for these areas in Raw & Cured (the Herb House restaurant) or plastic bottles of water can be used. No running, jumping or diving in the pool is allowed.
For health and safety reasons, we ask members to shower before entering the pool.
There is a lift in reception, which provides access to the lower and upper ground floors.
All members and guests use the Herb House at their own risk and the Herb House does not accept any liability for any illness or injury which results from the use of the Herb House Spa's facilities by members or guests.
Members and guests warrant that they are and remain fit and able to use the facilities they are using at Herb House, include the Herb House Spa. A member and guest must notify us immediately if these circumstances change.
Nothing in these Terms and Conditions excludes or limits the Herb House liability for death or personal injury arising from the Herb House's negligence, or fraud or fraudulent misrepresentation, or any other liability that cannot be excluded or limited by English law.
To the extent permitted by law, the Herb House will expressly not be liable to members and or guests for any loss or damage, whether in contract, tort (including negligence), breach of statutory duty, or otherwise, even if foreseeable, arising under or in connection with: use of, or inability to use, the Herb House facilities; or use of or reliance on any content displayed on the Herb House Website.
As a member or guest, please note that the Herb House will not be liable for, including but limited to:
loss of profits, sales, business, or revenue;
business interruption;
loss of savings or income;
any indirect or consequential loss or damage.
These limitations of liability apply even if the Herb House has been expressly advised of the potential loss. Nothing in this clause will exclude or limit any warranty implied by law that it would be unlawful to exclude   or limit.
By using the Herb House facilities, members and guests agree that the exclusions and limitations of liability set out in these Terms and Conditions are reasonable. If the member or guest does not think they are reasonable, the member or guest must not use the Herb House facilities.
Any member or guest who suffers an accident on the Herb House premises must report the accident and circumstances under which it occurred to the Spa Manager, immediately following the accident.
The areas around the pools may become slippery when wet, so we require you to wear the rubber flip-flops provided and do not run or rush.
If you are feeling unwell we would recommend you refrain from using the Facilities.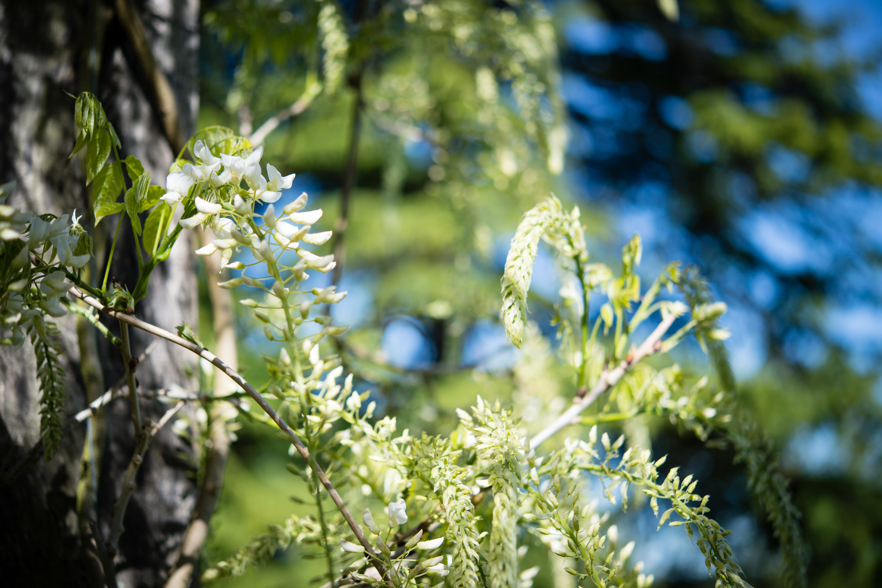 Membership Suspensions
Membership suspensions are available for members paying by monthly direct debit only.
Memberships can be suspended for a minimum of 3 months and a maximum of 6 months within a 12-month period.
Suspension for 3-6 months can only be granted once in a 12-month period for an upfront administration charge of £250 inc VAT.
Members cannot cancel their membership whilst they are in their suspension period, there must be 3 months written notice once their membership is re-activated. Suspensions can only be organised for complete calendar months. Suspensions will only run from the 1st to the end of each month.
Suspending your membership allows you to hold your membership rate at your joining rate, which has a lifetime promise. Your monthly direct debit must remain active (although no payment will be taken) throughout the suspension period and your membership fee will then be reactivated at the end of your suspension period.
The benefit of suspending your membership over cancelling it is that if you cancelled your membership, once your membership ends, if you decided to return, you would need to re-join on the current rate at the time, rather than your previous rate and the joining fee would also apply.
To request to suspend your membership, or to find out more, please email membership@herbhousespa.co.uk with the heading "Suspension of membership" by the latest 15th of the month prior to the start of your suspension.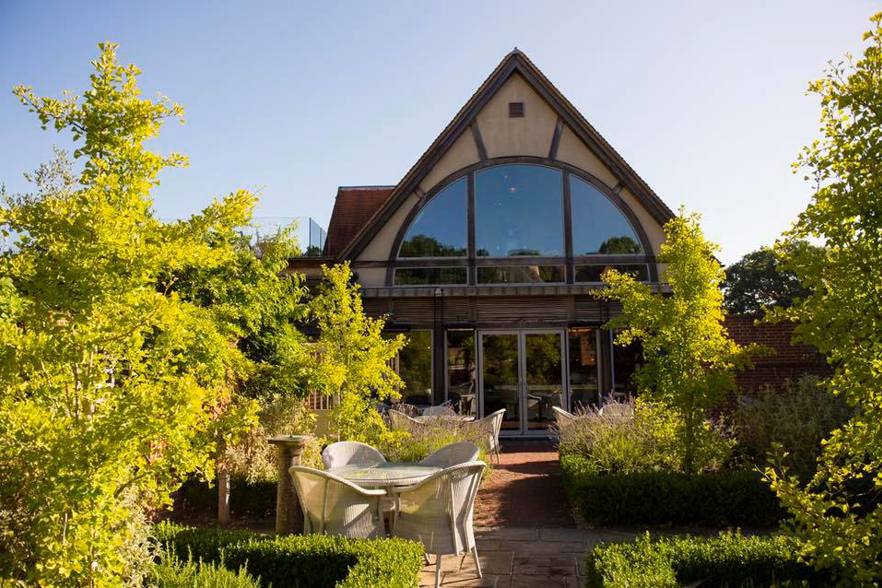 Membership Terms and Cancellation Policy
Memberships carry a minimum membership period of 12 months.
If you have an annual membership, your membership will automatically come to an end when the initial 12- month period is completed. You will be contacted 14 weeks prior to the end of your contract to confirm if you would like to renew your membership on a further annual basis or whether you would like to switch to direct debit.
Annual memberships must be renewed within 2 weeks prior to the end of the 12-month term to secure the lifetime membership rate. If the membership is not renewed prior to the initial 12-month term expiring, the current membership rate would apply.
Monthly memberships paid for by direct debit automatically roll on after the initial 12-month term ends.
For monthly paying members 3 months written notice can be given at any time during the 12 months term but notice must be given no later than 9 months before the end of the 12 months otherwise further monthly payments will be taken. For the avoidance of doubt, despite the time the 3 months written notice is given, all monthly payment members must complete a full 12 months paying membership. Memberships can only be cancelled from the 1st of month. Notice can be given at any point during the month, but 3 complete months membership fees must be completed following the written cancellation notice being given.
The Herb House reserves the right to enforce a penalty if the contract is breached without 3 months written notice within the 12-month period.
It is the responsibility of the member to cancel their monthly direct debit with their bank after the 3-month notice period expires.
If any direct debit payments fail, the management reserves the right to levy an administration charge of £30 and recover the full payment due and costs from the member, this can include court action and debt collection.
Membership is only refundable under exceptional medical circumstances and at the discretion of the Herb House membership committee.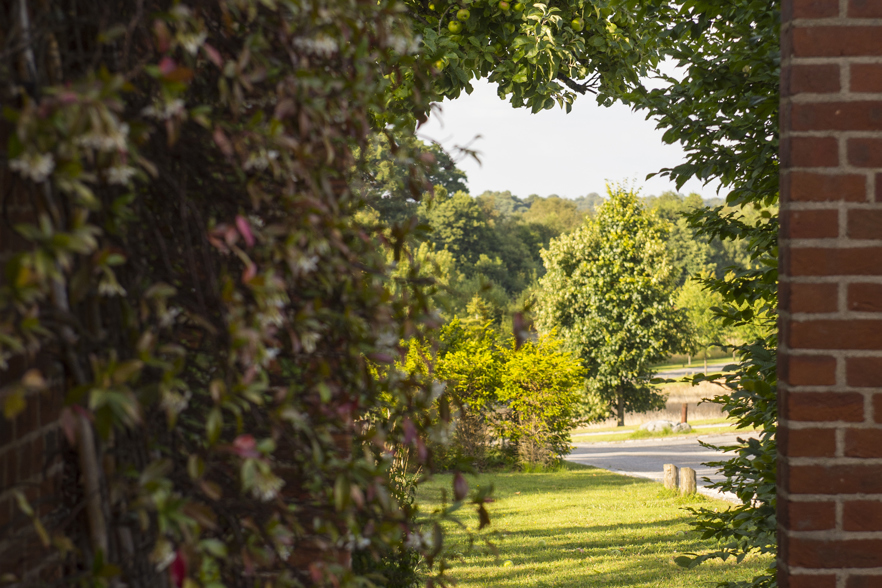 Maintenance
We reserve the right to withdraw all or some of the facilities when required to carry out maintenance work. Facilities may be closed for maintenance, replacement, renovation, cleaning and emergencies without notice or compensation.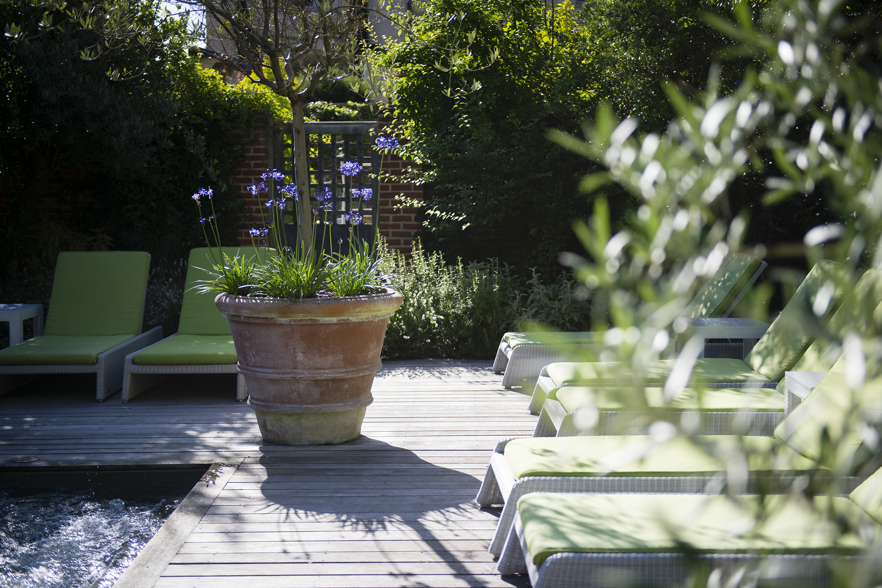 Termination of Membership and Entry Refusal
Any member or guest who fails to comply with these Terms and Conditions and rules of membership or who in the sole opinion of the Herb House Spa Manager and/or General Manager of the hotel, behaves in a manner that is offensive to other members, guests or is disruptive to the character and reputation of the Herb House, may have their membership terminated immediately without notice or refund.
The Herb House management reserves the right to refuse any member, guest or children thereof, entry to The Herb House without providing any reason for doing so. Any persons suspected of being under the influence of alcohol or illegal drugs will be removed immediately.
The Herb House management team may also terminate the membership of any member by notice in writing if any fees owed by the member remain unpaid 30 days after the due date for payment.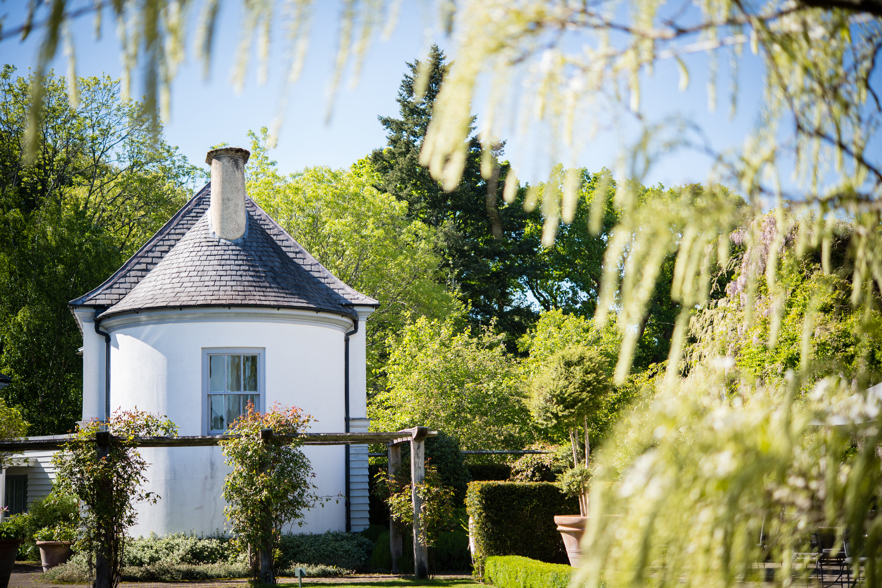 If you have any other queries regarding your membership, please get in touch with us by emailing membership@herbhousespa.co.uk or calling 02380 287 184.
Membership