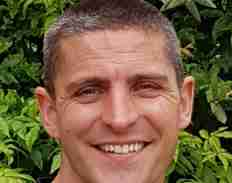 Dan - Senior Personal Trainer
How would you describe your philosophy on fitness, and do you specialise in anything?
Form follows function and move right move strong. Martial arts and movement, I currently hold 2 black belts. I am also a Kettlebell instructor, Indian Club Trainer, a Suspension Trainer.
What inspired you to get into fitness?
I have had a life-long interest in martial arts and fitness. I was taught and graded under Grand Master Angelo Baldissone and by several masters in the Philippines.
What do you get up to when not in lycra?
Having adventures with my two sons.