Lime Wood's Summer Playlist
Relive your favourite Lime Wood memories with a summer playlist of chilled out tunes and laid back beats!
08 February 2021
Let us set the scene…a warm June afternoon on the terrace at Lime Wood, a gentle breeze, shoes kicked off under the table, finished plates of HH&Co truffle pasta, an ice-cold glass of Rosé in hand and your favourite lunch pals around you!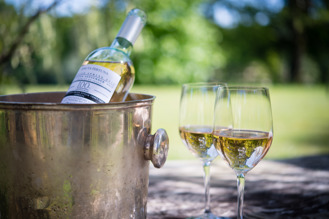 Memories like these are what have really got us all through these crazy times, and we are sure that it won't be too long until we can start making more.
But in the meantime, to transport you back to your favourite Lime Wood memories, we have asked our music men, Johnny and Meadows to create us the ultimate summer playlist. Chilled out tunes and laid-back beats to listen to in the garden, in the bath, on a walk or turned up loud for all to hear!
We hope you enjoy!
Featured post
Our go-to gurus, Nutritional Therapist Amelia Freer (FdSc, Dip ION) and skincare expert Sarah Chapman have joined forces to give us the ultimate guide to good skin health. Amelia shares her skincare routine, favourite products and a 7-day Glow meal plan!
Read the post
You may also like...
Our go-to gurus, Nutritional Therapist Amelia Freer (FdSc, Dip ION) and skincare expert Sarah Chapman have joined forces to give us the ultimate guide to good skin health. Amelia shares her skincare routine, favourite products and a 7-day Glow meal plan!

Read the post