Lowdown Listening...Podcasts
Podcast consumption is on the rise…here are a few that we are currently tuning into….
It's no surprise that Podcast episodes and listening numbers are climbing daily! They are now firmly on the mainstream map. 
Staying at home has allowed us some time to catch up on our favourite podcasts but also to find some new firm faves . Whether it's to inspire us when cooking, for support through the lock down or just to provide a bit of distraction, we've rounded up our top picks around entrepreneurship, interiors, food, travel, wellbeing and home schooling...
Happy listening!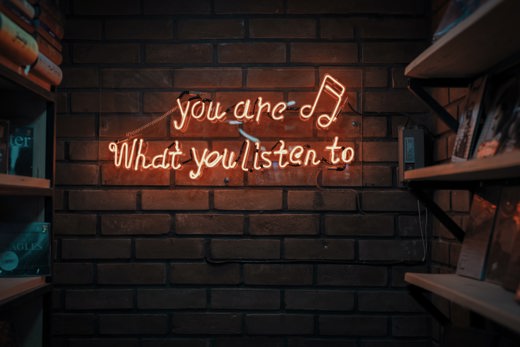 Conversations of Inspiration by Holly Tucker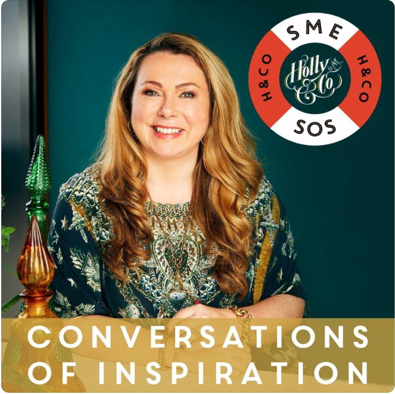 Founder of Notonthehighstreet and Holly & Co, Holly hears from founders and top entrepreneurs each week to discover the highs and lows encountered whilst building their business, and share some advice and inspiration along the way. Our very own CEO Robin was interviewed recently and you can listen here...
Tune In to Conversations of Inspiration
How to Fail with Elizabeth Day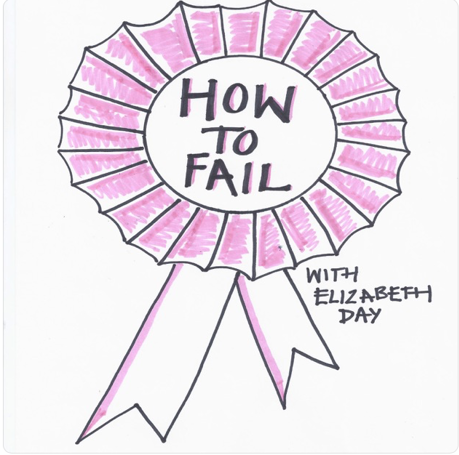 How To Fail with Elizabeth Day is a podcast that celebrates the things that haven't gone right. Every week, a new interviewee explores what their failures taught them about how to succeed better. We've appreciated the last five episodes that have been aired to specifically help listeners through the lockdown, including an interview with Henry Holland who talks about the difficulties for businesses in the time of Coronavirus.

House Guest by Country & Townhouse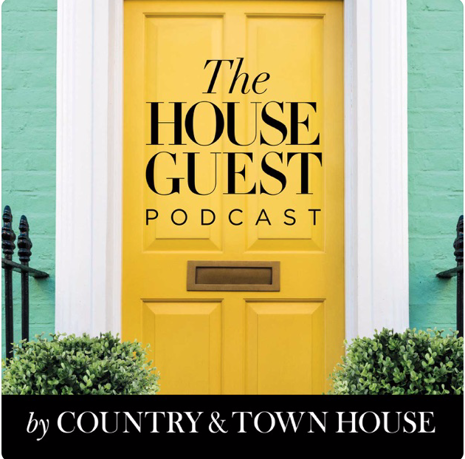 C&TH Interiors Editor Carole Annett chats with experts from the world of interior design and decoration, the people behind the houses and hotels you see in glossy magazines. Some of the names will be familiar, and others may be less so, but all have so many tips for renovations and redesigns. We've loved hearing from the likes of Olga Polizzi, Kelly Hoppen and David Linley.

Tune In to House Guest 
Belstaff presents The Road Less Travelled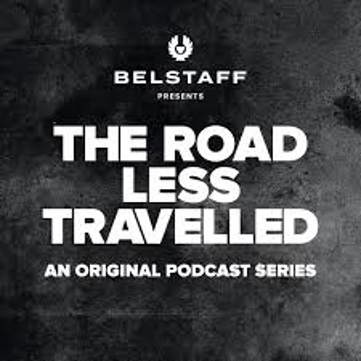 Throughout their history, Belstaff has had a deep connection with those who have gone off the beaten path - Che Guevara, Amelia Earhart and T.E. Lawrence to name a few. Today, in a world of data, algorithms and with pressure to conform, how do you define a life less ordinary?
Belstaff explores and celebrates the characters that take the unfamiliar roads in life - challenging both who they were 'meant to be' and the wider status quo.
Listen with Reggie, no stranger to hard work and going his own way, as he sets out on a mission to truly understand what the road less travelled means in the modern world - in conversation with the creators whose work, attitudes and lives inspire Belstaff. The first series features Stanley Tucci, Raleigh Ritchie, Naomie Harris, Andrew Scott and Emma Mackey.
Tune in to The Road Less Travelled
Working from Home with Stylist Magazine


For many who are new to working from home, suddenly finding yourself plunged into a brand-new world of conference calls and solo tea breaks can be quite a shock. Working from home can feel isolated and unproductive, so Stylist have created new podcast to help us through.
In every episode of Working From Home With Stylist, Lisa Smosarski, Editor-in-Chief, and Alix Walker, Editor-at-Large, will bring the office to you; offering the support - and distraction - you might craving from your kitchen table. Recent interviews have been with Emily Atak who talks about the reality of lockdown when you're on your own, and Joe Wicks, who shares his tips on boosting energy and motivation during lockdown.

Tune In to Working From Home

Bryony Gordon's Mad World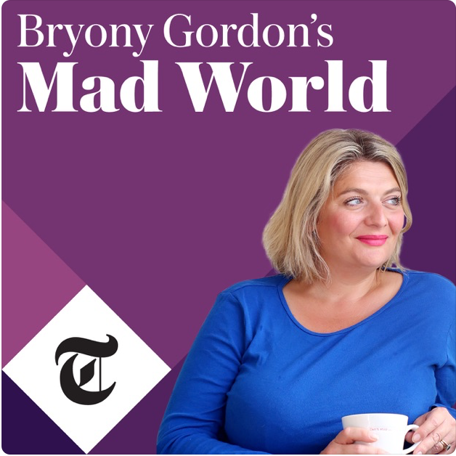 This podcast hosts important conversations about mental health during unprecedented times and to show that though we're isolating, we are not alone. Guests vary from household names like Jessica Ennis-Hill, Mel C and Gizzi Erskine to nurses on the frontline. Each week, Bryony will talk to a different guest about how their mental health has been affected by events in their own lives and find out why feeling weird is the most normal thing in the world.

Tune In to Bryony Gordon's Mad World
Well Far: The Running Podcast with Amy Lane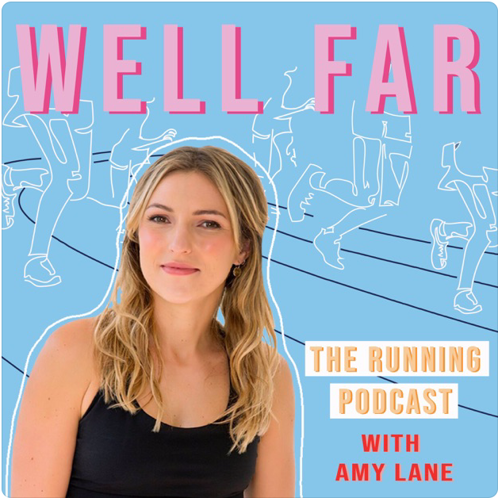 Whether you are just starting out, or here to PB, Well Far is the weekly running podcast helping you to go the distance. Each week host Amy Lane - author, runner, fitness expert and Digital Editor at the publication Women's Health - breaks down the barriers to running to make it accessible for joggers, plodders, runners and racers. Or for those who are as confused by spikes as they are split times here, you'll find the advice and action points you need to build up your confidence and your endurance. So wherever your starting point and whatever the distance, you can go Well Far!

Tune In to Well Far
Table Manners with Jessie Ware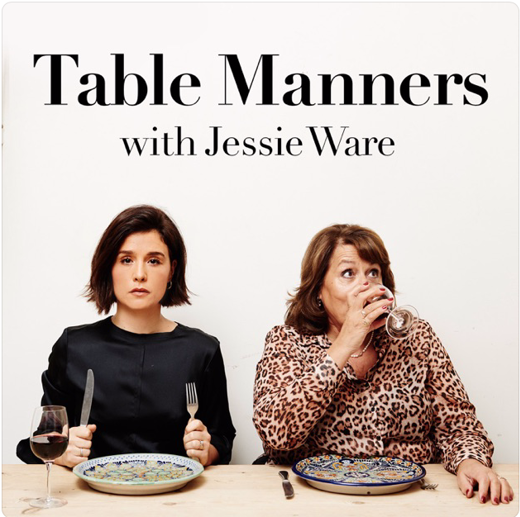 English singer-songwriter Jessie Ware hosts a podcast about food, family, and the beautiful art of having a chat, direct from her very own dinner table. With a little bit of help from her chef extraordinaire mum Lennie, each week guests from the worlds of music, culture and politics drop by for a bite and a bit of a natter. Mark Ronson, Emilia Clarke, Richard Curtis and Raymond Blanc are some of those who have sat down with Jesse and her mum. 
I'll Drink to That! Wine Talk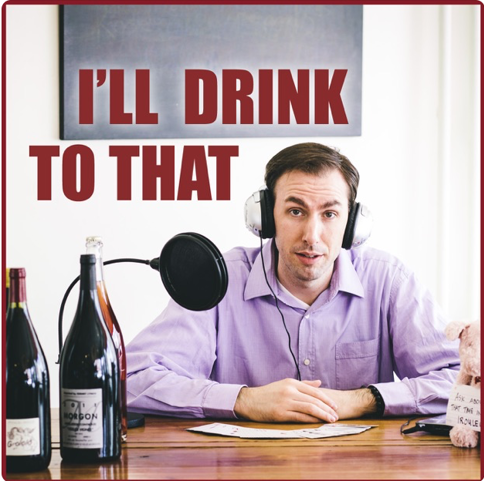 Former sommelier, Levi Dalton, interviews incredibly famous and knowledgeable wine personalities in his tiny apartment. He gets them to talk candidly about their lives and work, and then shares the conversations with us.
The Travel Diaries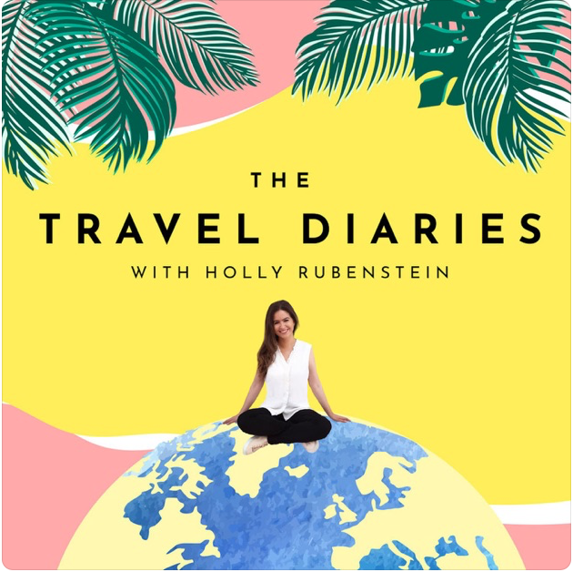 The Travel Diaries is a weekly interview series where entertainment and travel journalist Holly Rubenstein chats to a special guest about the travel experiences that have shaped their lives and their adventures around the world.
Be transported to exotic and far flung places as Holly and her diverse range of guests from across the arts and world of travel, take you on a journey through the eight key chapters of their life's travel diaries, from their earliest childhood travel memory and the first place they fell in love with; to their all time favourite destination, their hidden gem recommendation and what's at the top of their bucket list. It's a bit of wanderlust from the likes of Jo Malone, Sir Rannulph Fiennes and Dev Patel.

Grounded with Louis Theroux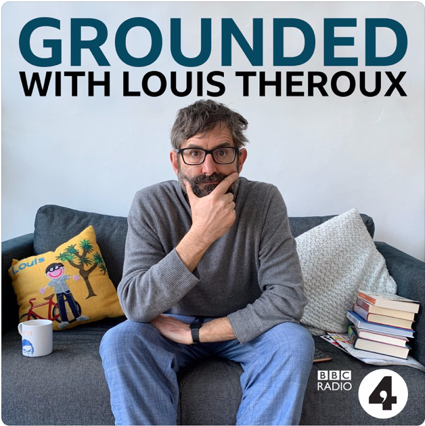 Stuck at home, Louis is using the lockdown to track down some high-profile people he's been longing to talk to - from all walks of life and on both sides of the Atlantic. So far he has interviewed Boy George and Jon Ronson and we're looking forward to seeing who is next…

Tune In to Grounded with Louis Theroux
Homeschool History by BBC Radio 4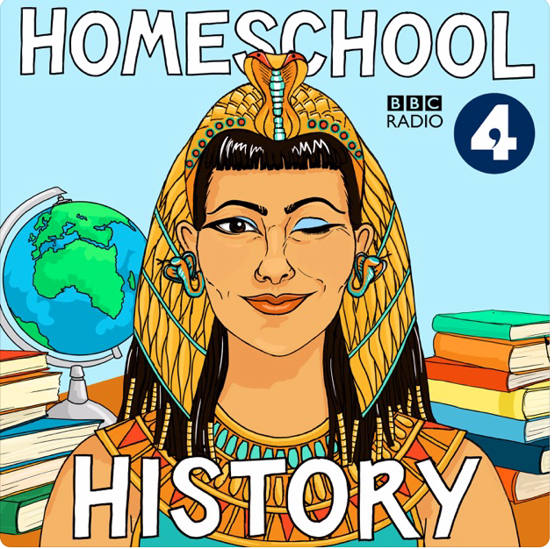 This podcast hosts fun history lessons for all the family, presented by Horrible Histories' Greg Jenner. Full of facts and jokes, the series brings to life a broad range of historical topics including Mary Queen of Scots and The Space Race.