EAT: New Breakfast recipes in Raw & Cured
They often say that Breakfast is the most important meal of the day, and at Raw & Cured we have launched a new look menu including our Seasonal vegetable frittata slice and our Bircher Muesli.
08 February 2021
Recreate our Raw & Cured breakfast recipes at home…
Bircher muesli pot
Packed full of goodness, our Bircher muesli contains lots of antioxidants and fibre, making it the perfect breakfast to keep you fuller for longer.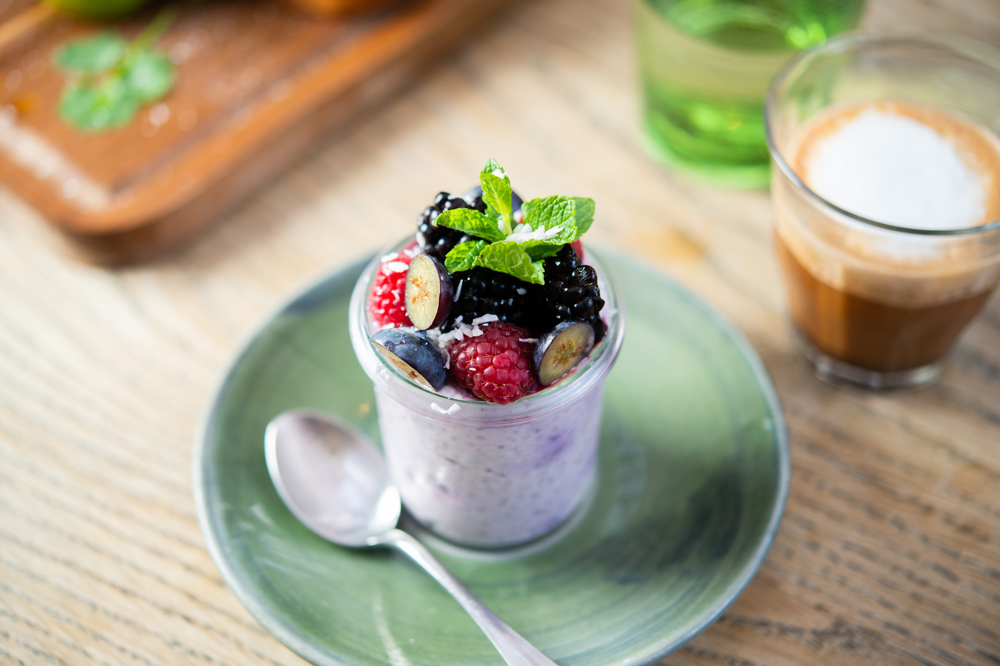 What you'll need
2 tbsp. Coconut yoghurt (or plant-based yoghurt of choice)
½ cup Gluten free oats
1 cup Coconut milk (from carton not canned)
2 tbsp Chia seed
2 tbsp Tahini
1 tsp Cinnamon
½ cup frozen blueberries (or whatever you like)
Maple syrup to taste
What to do
Mix all ingredients together in a bowl.  Decant into jars and leave in your fridge overnight. The muesli will keep well for up to 3 days.
Vegetable frittata slice
Our seasonal vegetable frittata slice is great for using up any seasonal veggies you may have left over. This feel good breakfast is one of our new favourites, it is packed full of veggies and perfect for feeding the whole family.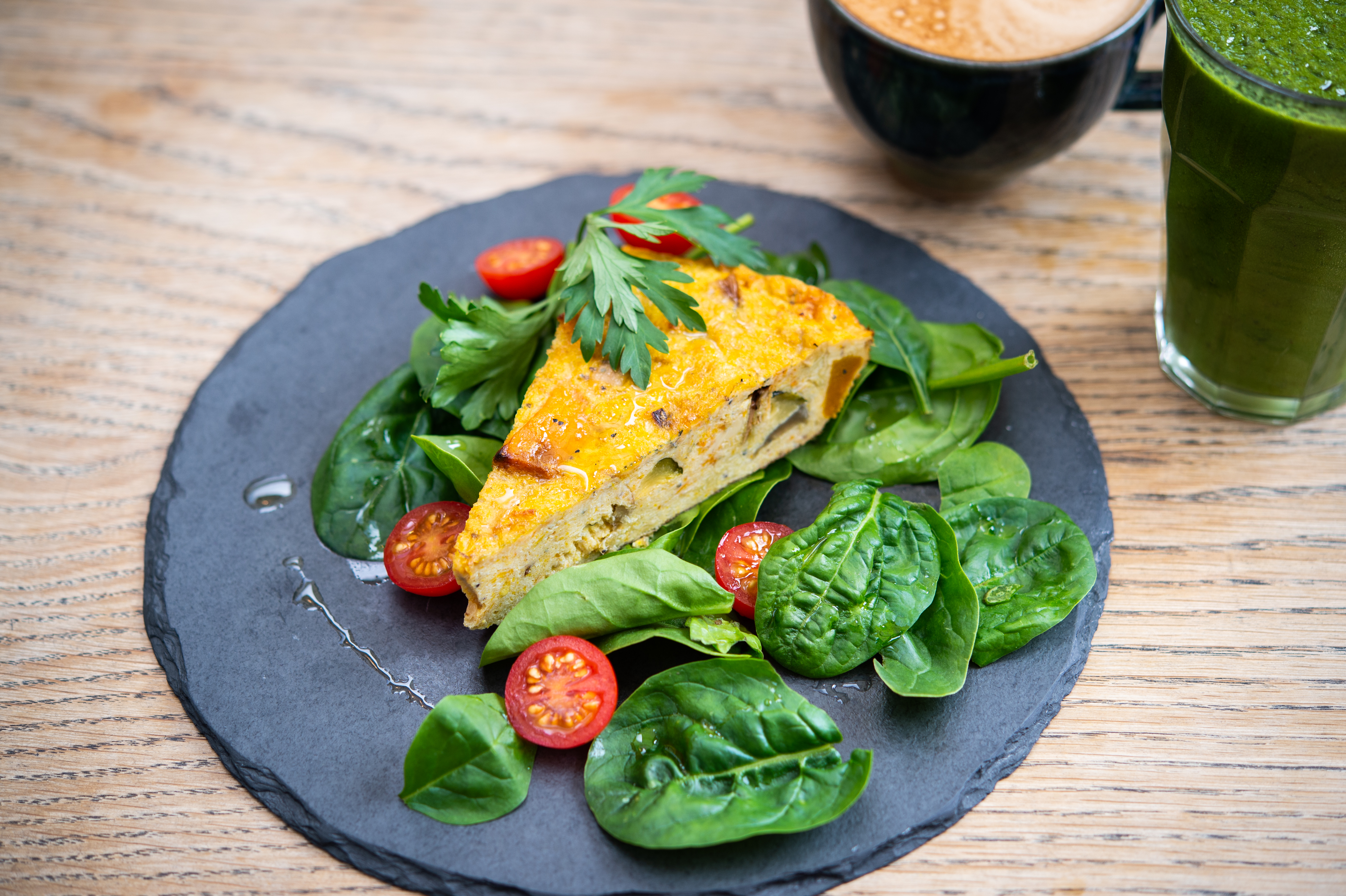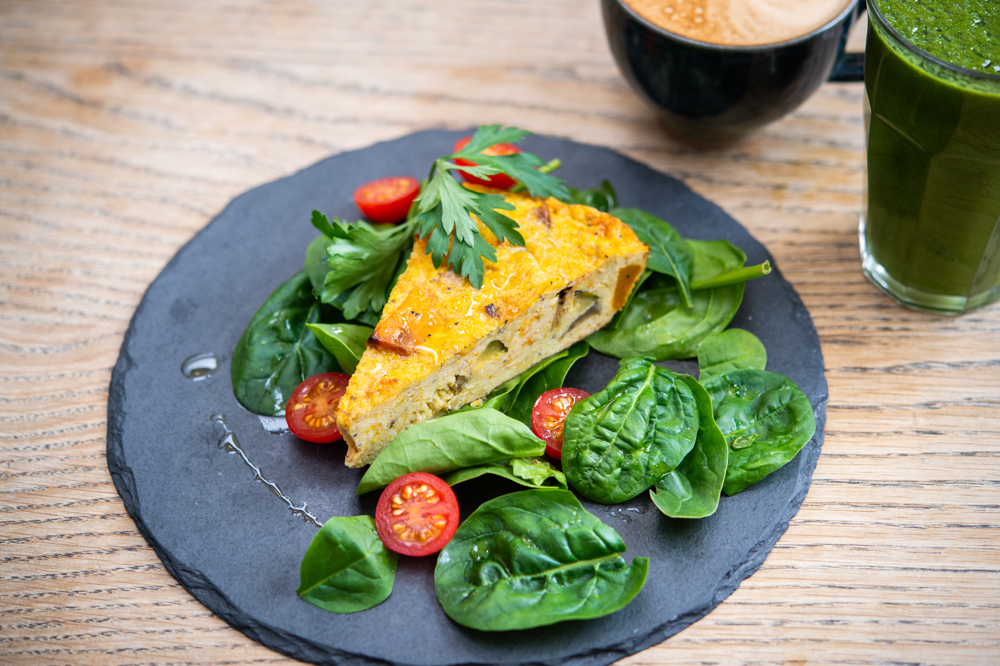 What you'll need
(serves 4-6)
10 free range eggs
½ a celeriac
1 leek
½ a butternut or sweet potato
2 turnips or 2 large carrots
2 handful of washed baby spinach
1 handful cherry tomatoes - halved
Salt & pepper
Olive oil
Herbs of choice - chopped
What to do
Preheat your oven to 180
Prepare the veg by peeling and cutting into a chunky dice – slice the leek into thick rounds
Place all the veggies in a bowl and drizzle with olive oil and season well with salt & pepper
Transfer to a baking dish and roast in the oven for 25-30 minutes until the vegetables are softened and starting to caramelise
Set aside to cool
Meanwhile, crack the eggs into a suitable bowl and whisk thoroughly.  Season well with salt & pepper
Take a medium sized, sauté pan (that can be transferred to the oven) and gently heat on a moderate setting on your stove
Add a little olive oil and gently sweat the spinach.
When soft, add the roasted vegetables and the eggs
Cook the eggs gently on a moderate heat stirring regularly from the bottom of the pan until the mixture reaches undercooked scrambled egg
Add the tomatoes and herbs and stir well
Transfer to the oven and cook for 25 minutes
Remove from the oven and allow to cool for 20 minutes
Carefully put a large plate over the pan and invert so that the frittata is transferred to the plate (do the same with another plate so that the frittata is presentation side up!  Be careful if your pan is still hot!!
Serve immediately
If you fancy trying our new menu at Raw & Cured book a table here.
Featured post
Try your hand at the delicious Orange and Blueberry Cheesecake and Rocky Road recipes from Raw & Cured at home…
Read the post
You may also like...
Recovery is a hot topic. Recovery from exercise, illness and maybe even…. Lockdown? While we can't promise that CBD will help ease us out of a year of lockdown, our friends at MEDAHUMAN are here to tell you how CBD can help improve recovery when it comes to exercise, inflammation and sleep.

Read the post