Your First Escape

Self-Contained Stays at Lime Wood - 12th April – 16th May
Your First Escape at Lime Wood
Self-Contained Stays - 12th April – 16th May
This is Lime Wood, but not quite as you know it! You can now book to stay in one of our self-contained garden suites, Forest Cottages, the Lake Cabin or the Forest Cabin between 12th April – 16th May.
The main hotel and its bedrooms, restaurant, Courtyard bar and lounges sadly will be closed (whatever the weather) as we are not able to open them until 17th May at the earliest, but a real bonus is that the Herb House spa, its treatment rooms and most of its facilities will be open for our overnight guests to enjoy some much-needed down time!
The gardens and Forest are also yours to explore, so whilst we are not able to offer all the usual Lime Wood services you will still be able to tuck into some delicious food, spend time with our team and enjoy a night or two away from home.
Explore your escape...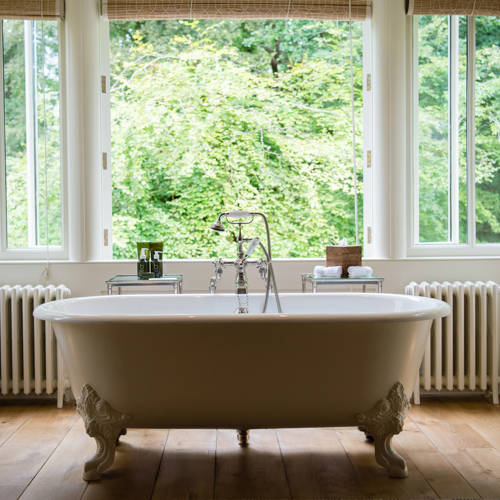 Spend the night
All of our available self-contained rooms have their own access, cosy lounge or dining areas and outside terraces that overlook the Forest or gardens – perfect to get away from it all with your loved ones or to have a change of 'working from home' scenery! You can also expect a few goodies in your room larder for when you arrive, including a bottle of fizz to get you settled.
A light grazing breakfast will be brought to your door each morning, and you will have a choice of two 'one-pot' dinners each evening that will also be brought to your door to enjoy in your room.
These rooms have everything you need for your first escape away of 2021! A huge sink-in bed, a double ended bath and monsoon shower, a bottle of fizz waiting for your arrival, someone else to do the cooking and time just for 'you'!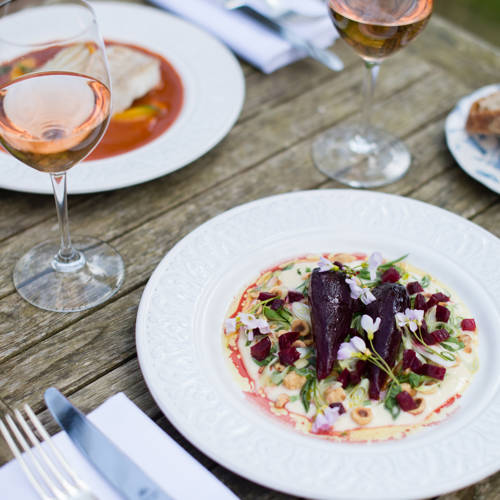 Alfresco Eating
Hartnett Holder & Co, our Italian-influenced restaurant headed up by Chefs Angela Hartnett and Luke Holder, will be popping up outside under canvas on our terraces – complete with heaters, blankets and umbrellas, with fire pits dotted around.
Our outside 'under canvas' restaurant will be serving between 12pm-5.30pm each day. Angela and Luke have created a very simple spring Lunch Menu, expect light and fresh flavours, flame cooked fish and meat, classic home-made pasta and baked pizzas and a tasty pud or two to finish it off, all inspired by alfresco piazza lunches – simple, easy and designed with outdoor eating in mind.  We will be operating with a smaller team both in the Kitchen and our restaurant so we will be keeping it super simple! 
Explore your escape...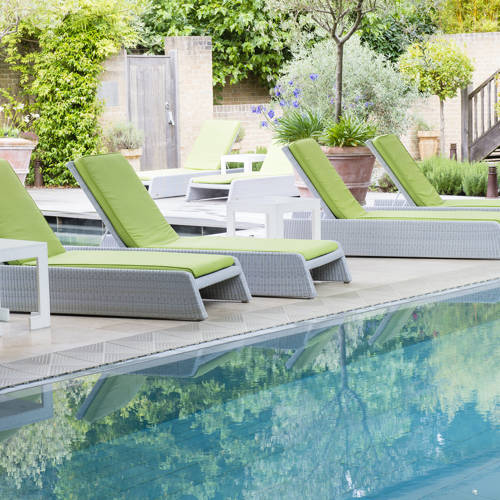 Down Time
The Herb House Spa will be open daily so that you can get your fitness fix or enjoy so well-over due pampering!  The indoor Lap Pool, outdoor Hot Pool, Hydro Pool and the rooftop Gym will be open for you to spend time in during your stay, and our Fitness team will be running a range of classes outside in the grounds each day.
Why not book an indulgent treatment or two? We will be offering a range of top-to-toe treatments so that you can leave feeling totally refreshed, revived and ready to take on the world!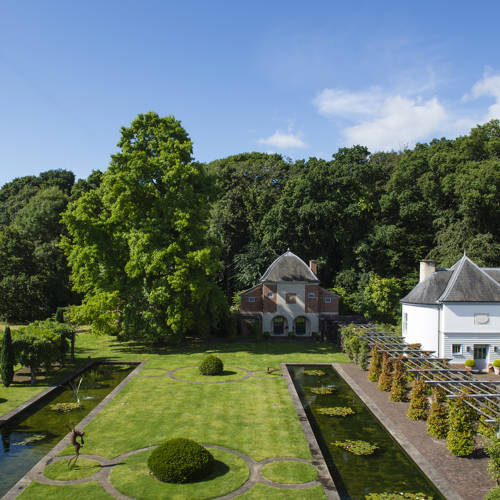 What's included?
To make things easy we're charging an all-in-price so your stay includes -


Your overnight accommodation in a self-contained outside room
Use of open spa facilities for over 18's (an under 18's swim time will be available also)
Lunch to be taken in our outside 'under canvas' restaurant between 12pm – 5.30pm, for each night of your stay
A 'one-pot' cooked dinner will be brought to your room each evening
A light grazing breakfast brought to your door each morning, which can be taken in your room or on our terraces
A stocked mini larder with a few goodies and a bottle of Fizz to get you settled!
So what are you waiting for?
Available between Monday 12th April – Sunday 16th May 2021.
Minimum 2-night stay Monday – Thursday
Minimum 3-night stay Friday – Sunday
From £990 for 2 for 2 nights
Book YOUR STAY