4 steps to healthier skin with Bamford
Bamford's newest skincare range has launched in Curated! Here are Bamford's 4 key steps to healthier skin and a bit more about what you can expect from the new range.
12 October 2021
Carole Bamford is an influential champion of natural living and her company Bamford is a long-standing partner of ours at Lime Wood and Herb House. Herb House was the first spa to offer Bamford body and skincare treatments outside of the original Daylesford Bamford Wellness Spa in Gloucestershire. Bamford works in harmony with its environment, sourcing the finest natural ingredients and fibres to nourish the body and mind. Everything Bamford does is born out of Carole's belief that we need to live more consciously: to slow our pace, be mindful of our footprint and take care of the earth that provides for us. In doing so we nourish and nurture our own well-being too.
New Autumn Skincare
Bamford's new skincare range has now launched online and in Curated, Bamford have created this range with simplifying your routine in mind. With just 4 simple steps to helping you to understand which products can benefit your skin and create the perfect skin regime to suit your skin.
'Introducing the next evolution of Bamford Skincare: a refined edit of results-driven products that harness natures ingredients to promote healthy, lifeful skin.'
In Curated you will find the whole range of new Bamford Skincare products, where our team will be happy to help find the best products for your skin.
Cleanse
'RESTORE. REPAIR. PROTECT.'
It all begins with cleansing; it is the foundation of any skincare routine. At Herb House we believe every good skincare routine, whether in our treatment rooms or out, starts with a good cleanse. Cleansing is the best way to remove any impurities or left over make up from your skin, allowing a clean pallet to apply your skincare products onto. Bamford have launched their Nourishing Cleansing Balm which not only removes make up and cleanses the skin it retains its naturally occurring oils that are essential to skin health.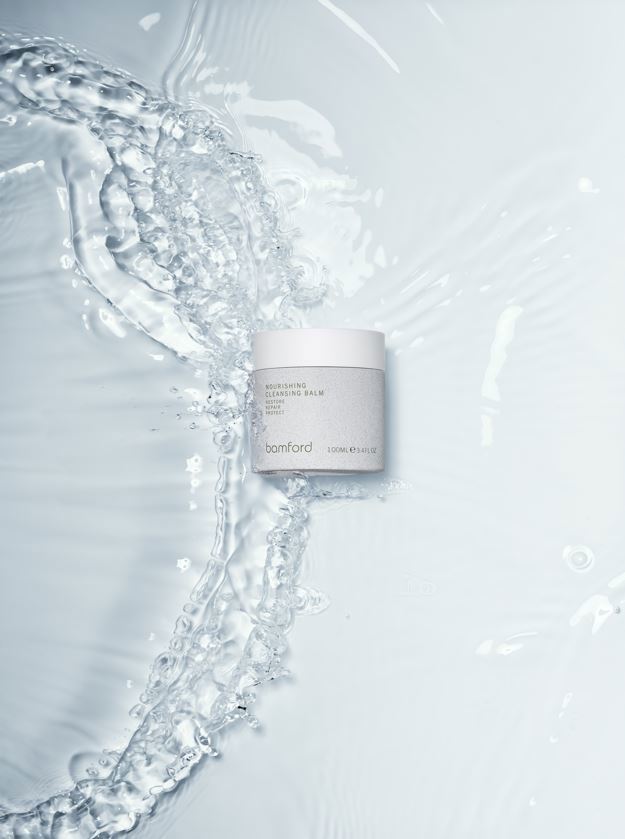 Refine
'ENERGISE. SMOOTH. GLOW.'
Skin is incredible at regenerating itself, but we all like to give our skin the best chance to be happy and healthy. Exfoliating regularly encourages resurfacing by removing dead skin cells and impurities that could stop our skin from absorbing ingredients or treatments aimed to help our skin become healthier. Enjoying regular facial treatments at Herb House is not only an utterly relaxing experience but it keeps your skin looking healthy too.
Bamford's range of exfoliators come in daily wash, masks and drops to help a variety of skin concerns, all united by powerful fruit enzymes that unblock and cleanse.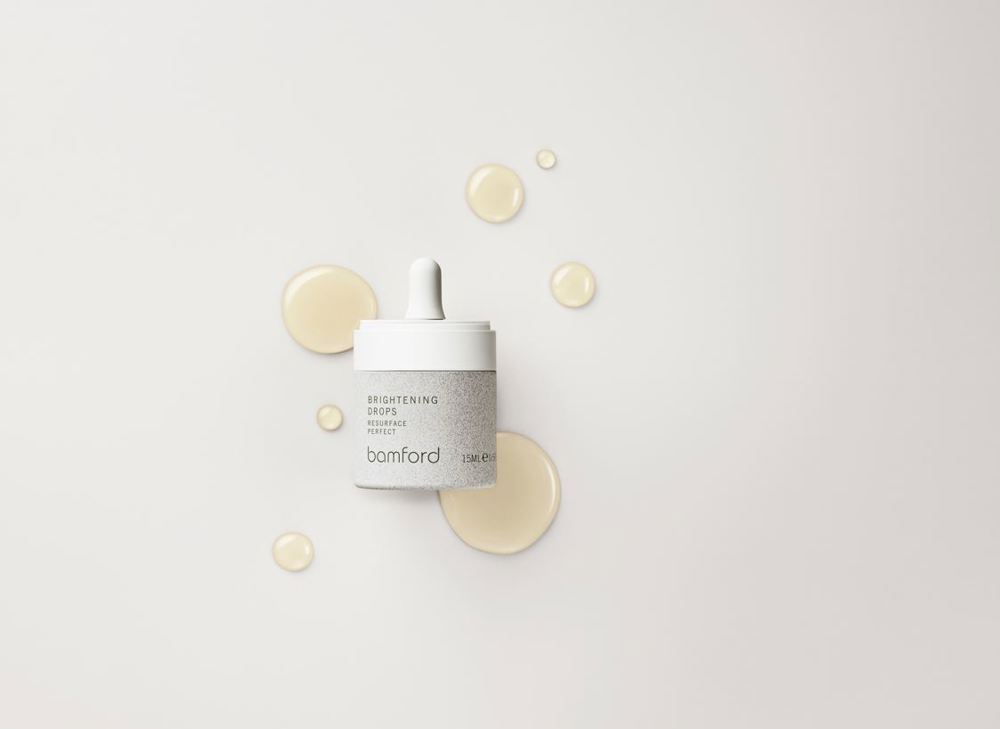 Treat
'REJUVENATE. REPLENISH. HYDRATE.'
As well as your usual skincare routine, every now and then our skin deserves a little something extra! Everyone's skin is different and there are often specific concerns that may need addressing at different times in a day, year, or lifetime. Bamford have created their 'Treat range' with this in mind, it has been created to address a number of targeted conditions, from dehydration to ageing, using holistic methods with naturally powerful properties that repair and restore.
Nourish
'HYDRATE. PROTECT. RESTORE.'
The skin is so important for many reasons but mainly that it is our body's natural barrier against the environment. In order to maintain its ability to protect us we must lock in moisture with natural ingredients applied to our skin. Bamford's 'Nourish range' brings you high-performing serums for luminous skin and their SPF 50 sunscreen provides daily protection against the sun's UVA and UVB rays.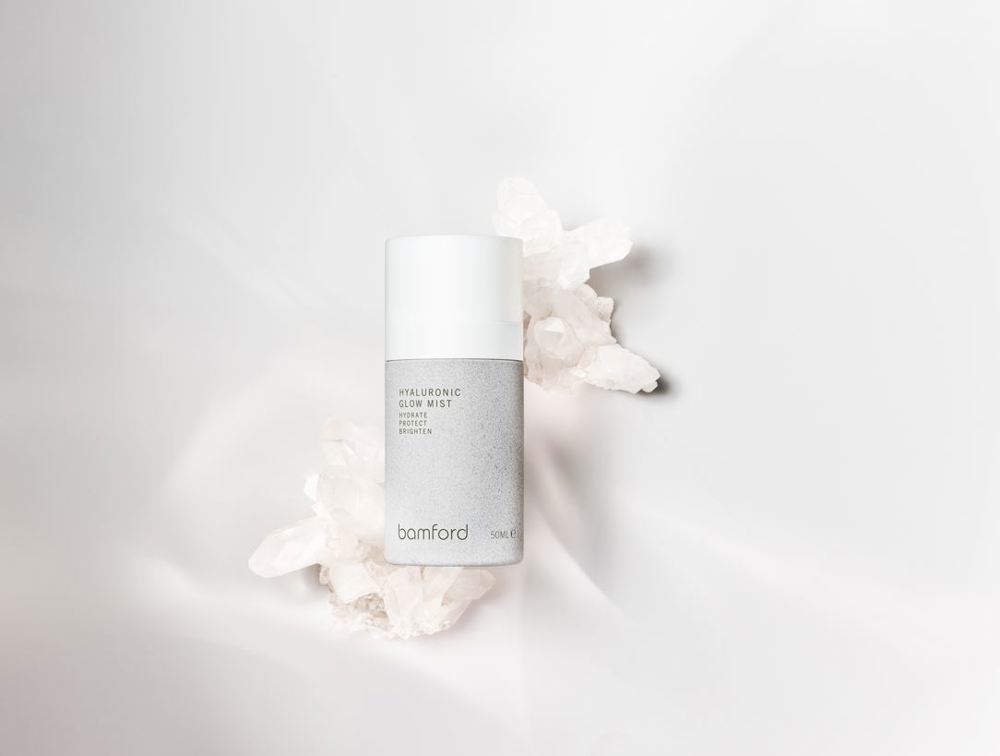 You can shop the new skincare range online here, or why not pop into Curated to have a look!
Featured post
Muscle strengthening, balance building and bags of fun! Powerhoop is your new favourite fitness class coming to Herb House Spa on October 21st, which will be taught by one of our very own members Charlotte Dawson.
 
Read the post
You may also like...
Our go-to-guru and Skincare expert Sarah Chapman reveals her expert tips for keeping your skin healthy and balanced as we move into the colder months.

Read the post