Amelia Freer's Busy Day Smoothie
Amelia Freer shares her Smoothie recipe for those busy days where you need a boost of energy and goodness!
11 October 2021
This is my go-to smoothie for days I know I'm going to be busy, but still want something nourishing. It uses ingredients I tend to have in the house, although it's a very forgiving recipe, so do feel free to use whatever you have. You could switch the almonds for cashews, or hulled hemp seeds, for example, or change around the fruit according to your preferences. Spinach, especially if you use baby leaf, provides a handy portion of greens but is so mild in flavour you really don't notice it.
If you only need one portion, I would suggest halving the quantities. It tends to change colour if stored for too long (as the fruit oxidises), which can be a little less appetising.
Ingredients
Serves 2
160g frozen mixed berries
1 banana
60g almonds (soaked overnight) or 2 tbsp almond (or any nut butter)
2 handfuls spinach (fresh or frozen)
185ml coconut water or milk of your choice
1 tsp honey or maple syrup (optional)
Method:
Blend everything together in a high-powered blender and serve immediately.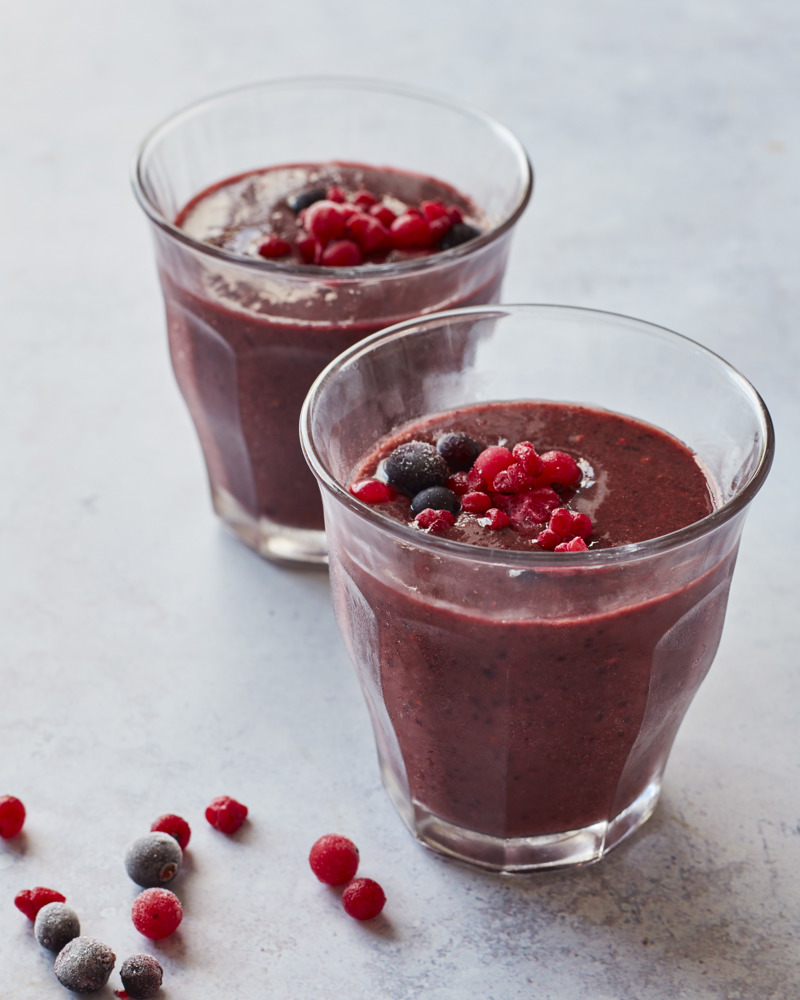 Featured post
Muscle strengthening, balance building and bags of fun! Powerhoop is your new favourite fitness class coming to Herb House Spa on October 21st, which will be taught by one of our very own members Charlotte Dawson.
 
Read the post
You may also like...
Our go-to-guru and Skincare expert Sarah Chapman reveals her expert tips for keeping your skin healthy and balanced as we move into the colder months.

Read the post