Blackberry and Lemon Chia Pudding
Amelia Freer shares her Blackberry and Lemon Chia Pudding that can be served for breakfast or as a pudding! 
11 October 2021
Both blackberries and chia seeds are full of beneficial vitamins and antioxidants as well as providing us with a source of fibre so, this simple to make pudding is a favourite of mine when I fancy a little something sweet. Towards the end of summer, juicy blackberries are a familiar sight growing through hedges and along the side of country lanes. If you are lucky enough to be able to pick your own, do make sure they are not growing too close to busy roads.
Light, citrusy, and just as good for breakfast as it is for dessert, the recipe is incredibly quick to put together but works best if you prepare it in advance, as it does take a little while to thicken up. You can, of course, use shop-bought berries instead if there are no hedgerow blackberries near you, and it works just as well with raspberries, strawberries or stoned cherries.
Serves 2
Ingredients
250ml carton oat cream (I use organic Oatly), or alternatively, you could use 250ml of tinned coconut milk
1 lemon – zested and juiced
100g blackberries
5 tbsp chia seeds
2-3 level tbsp. sweetener of your choice – such as organic sugar, maple syrup, honey, coconut blossom sugar.
Method
Keeping a couple of berries back to garnish, blend all the remaining ingredients together using a smoothie maker or hand blender until well mixed.
Pour the mixture into two serving bowls or glasses and chill in the fridge for at least 2 hours, ideally overnight.
Once chilled, top with the reserved blackberries and serve.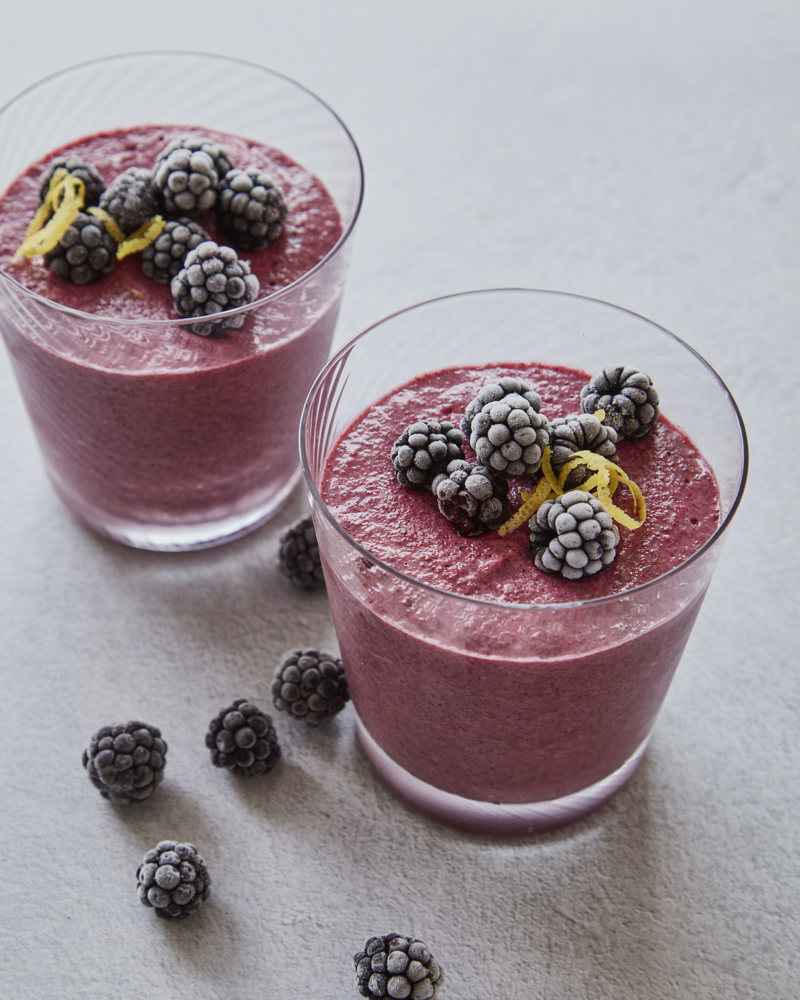 Featured post
Muscle strengthening, balance building and bags of fun! Powerhoop is your new favourite fitness class coming to Herb House Spa on October 21st, which will be taught by one of our very own members Charlotte Dawson.
 
Read the post
You may also like...
Our go-to-guru and Skincare expert Sarah Chapman reveals her expert tips for keeping your skin healthy and balanced as we move into the colder months.

Read the post