BREATHE: Flower Power
Bring the outside in and add some flower power into your home, with Lime Wood's florist Catherine Coombes. 
Catherine Coombes is our wonderful and incredibly talented florist at Lime Wood. From her show-stopping displays in Reception to handpicked single stems on the HH&Co tables her arrangements are effortlessly natural and an absolute breath of fresh air, bringing the scents, colour, and exuberance of the garden into the house.
So while we are spending more time at home why not bring the outside in and add some flower power to your home. Catherine tells us how with flowers, blooms, and foliage to collect and arrange now.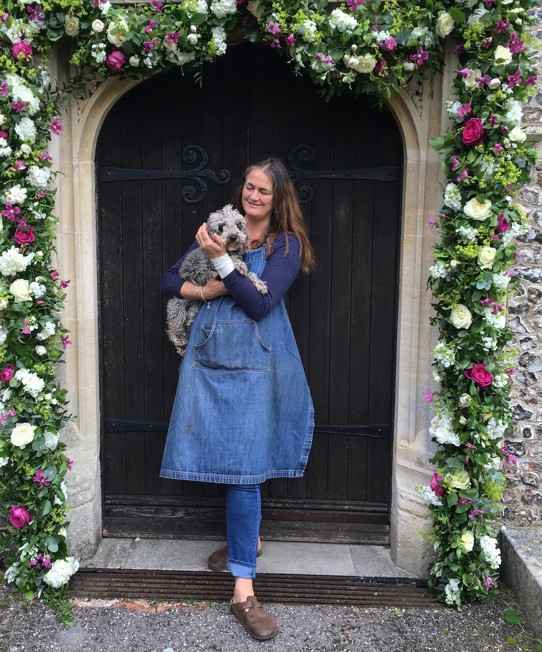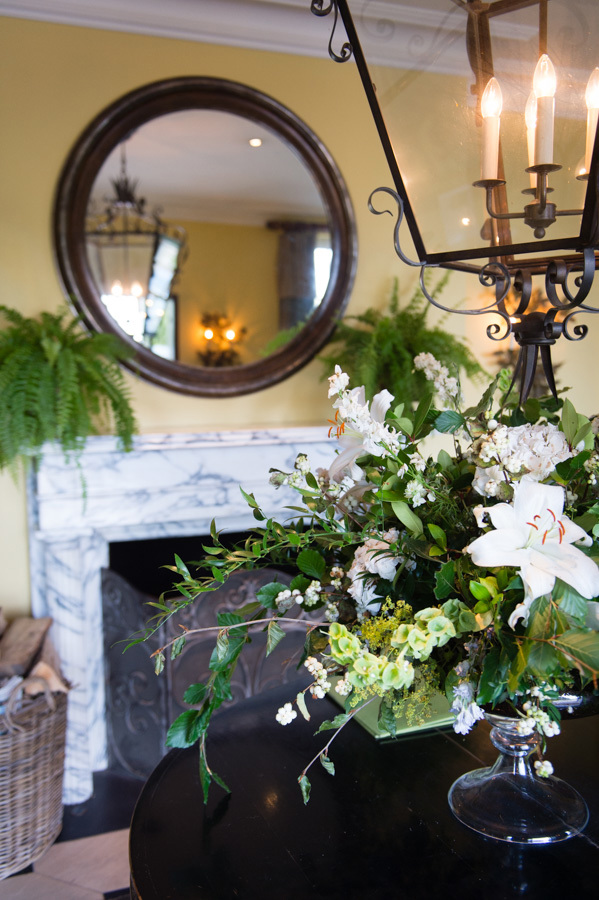 Flowers to collect and arrange now...
I'm missing doing my arrangements at Lime Wood - especially at this time when everything is so glorious, but also dreaming of things we can be doing now.
Flora is thriving and so much is arriving daily, almost hourly sometimes, changing shape as we look. The bright spring flowers that led us happily out of the stark winter months are being replaced by the romance of early summer. Delicate scents weaving their way in via lilacs, blossoms, and early summer roses. Creeping trails of honeysuckle and clematis, and stronger stems working their way into the borders - lupins, peonies and foxgloves - all wonderful for arrangements...
I like to think of an arrangement as more than just the blooms you select for display, containers can be equally important in creating the desired look - whether it is formal and elegant, or natural and carefree.
So some ideas for you to try at home
Weaving vine around a glass vase to evoke a nest - almost as if it were dreamed up by an industrious robin! Then casually fill with single stems of fading pink hellebore, green guelda rose (Viburnum opulus) trailing flowering pink honeysuckles, early summer scented pale pink or white roses and then some pale lilac. Perhaps add some flowering currant and a few stems of fresh mint. Simply grouped in the middle of the kitchen table or on a side board.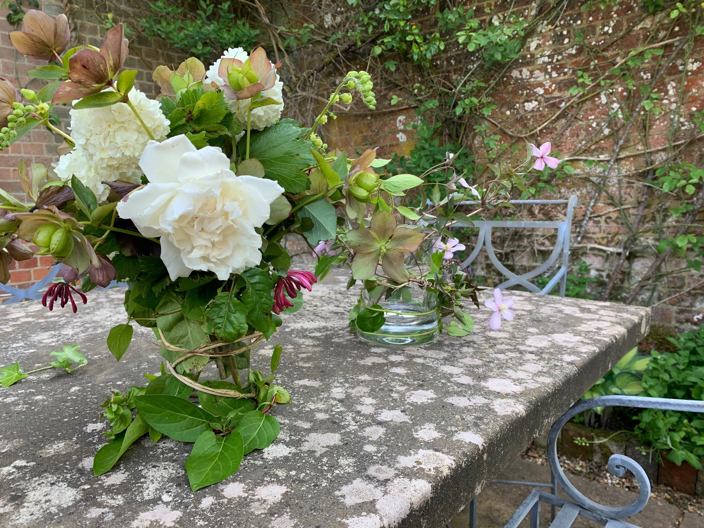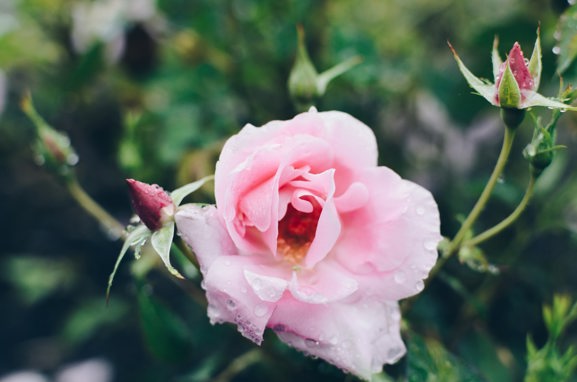 Crisp clear glass, sharp lines juxtaposed with a wild forest arrangement - for something a bit bigger - majestic foxgloves and forest ferns, lupins and Solomon's seal (Polygonatum multiform) in a traditional glass cylinder keeping the stems clean of leaves, with the Solomon's seal on the outside arching over the edge of the vase.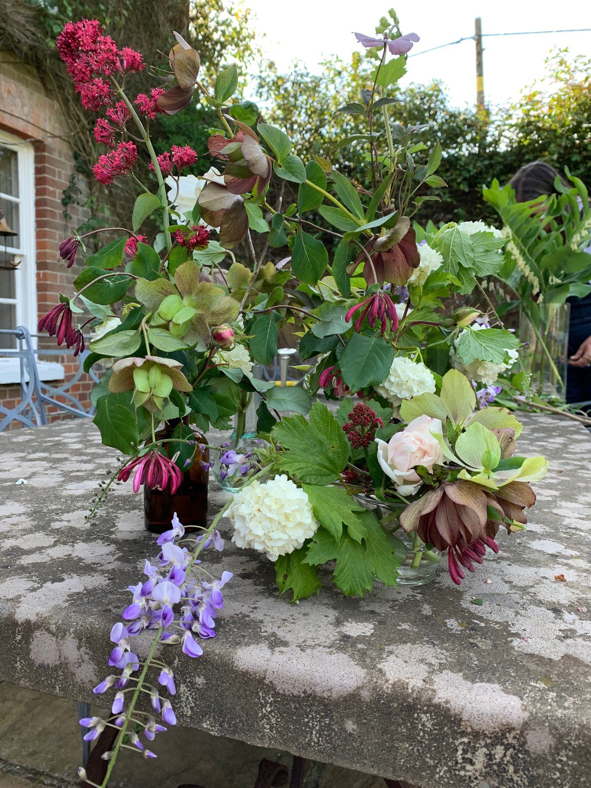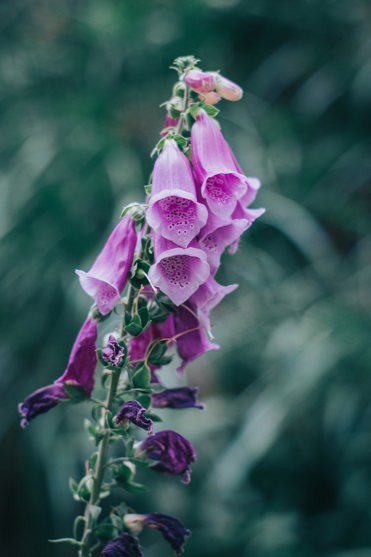 Antique pastel coloured jugs or pots with flowers tumbling out - a huge bunch of all the different coloured lilac with all its foliage - the leaves are such a fresh marvellous green, clumps cut off and very informally placed.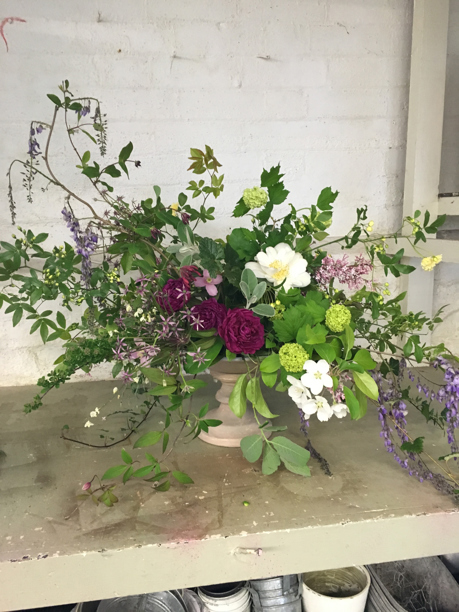 Little silver bud vases are cool and independent - perfect for a bedside table with a few stems of lily of the valley - just the most delicate and perfectly formed little bell flower with its unique and evocative scent, keep the stems and leaves as long as possible. Just a few is perfect - they are such a delicacy and they last for ages.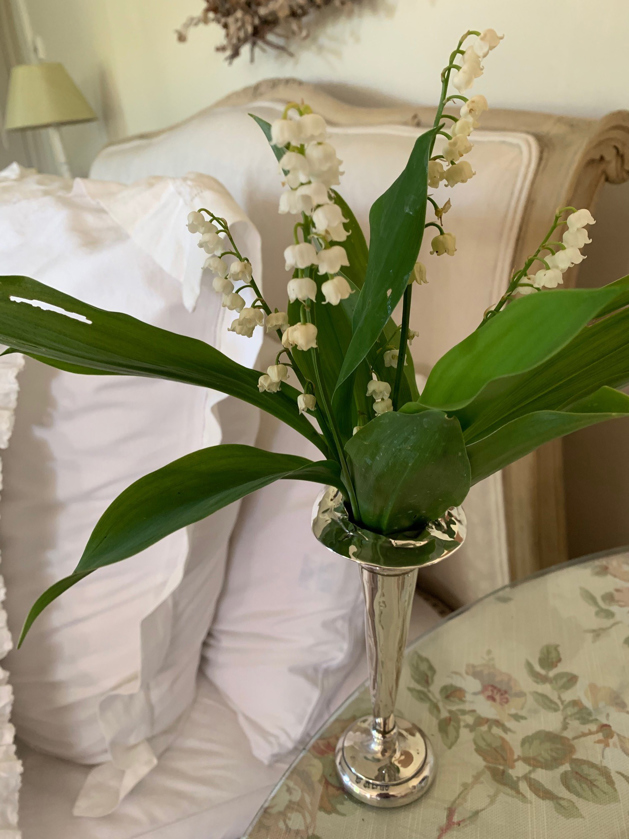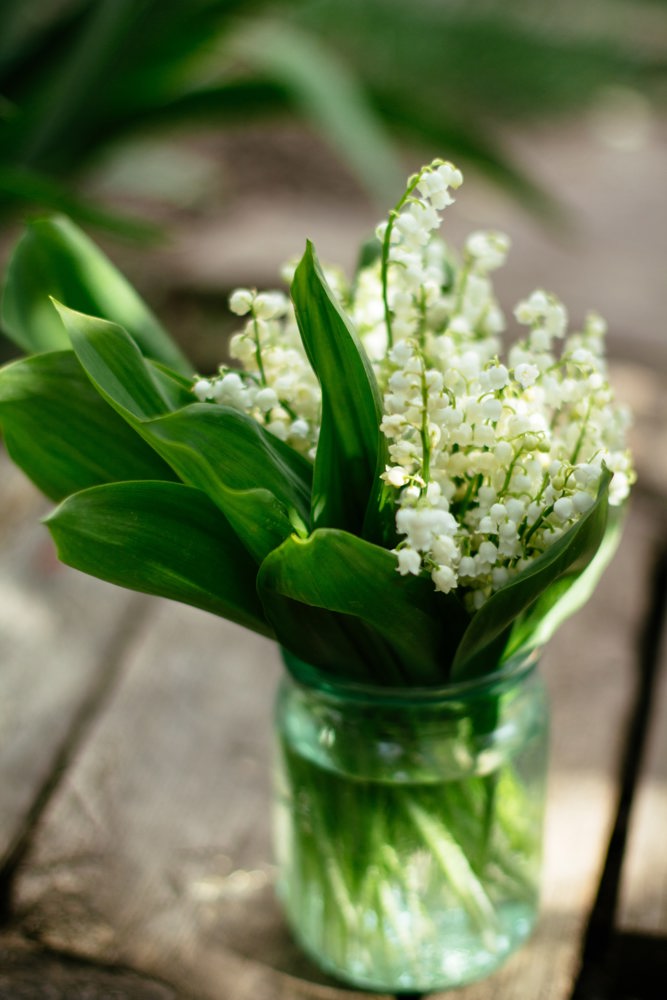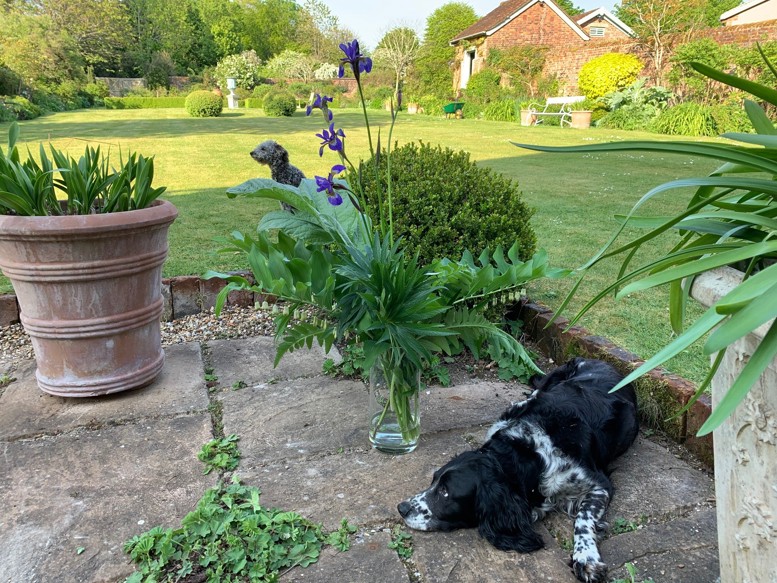 Happy arranging! 
Catherine x
Catherine is still working in Hampshire, so if you would like to fill your house with blooms or you have a birthday or special occasion coming up, Catherine can help!