Chocolate and chia granola
Our simple recipe for a delicious breakfast...
Chocolate and chia granola 
Breakfast is the most important meal of the day, but often many of us get stuck in a rut, having the same thing. Breakfast doesn't need to be boring, there are so many great things you can make to ensure your day gets off to the best start! Our Chocolate and chia granola recipe from Raw & Cured is not only extremely tasty it is good for you too. This dish will give you lots of energy ready to face the day.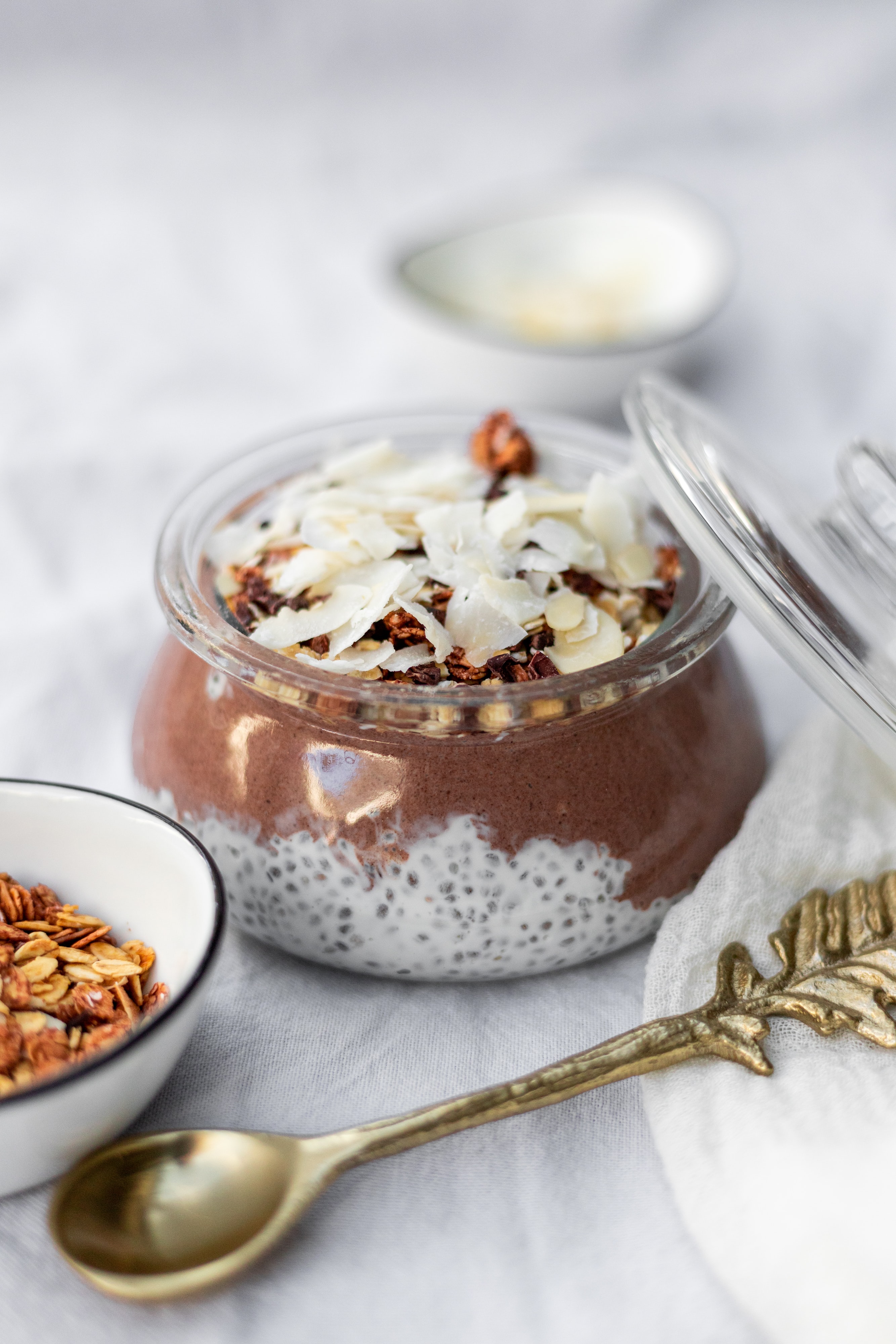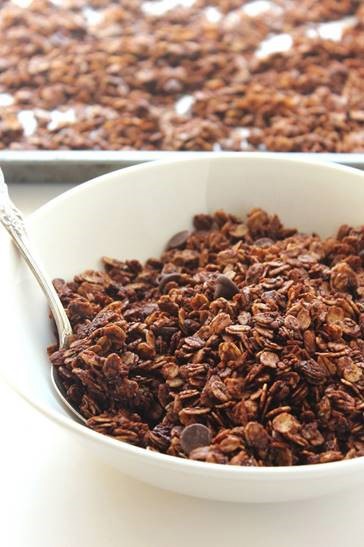 What you'll need:
1 and 1/2 cup rolled oats
1/2 cup of coconut flakes
1/2 cup of pistachios
1/4 cup of chia seeds
1/4 cup of cacao nibs
4-6 tablespoons maple syrup
2-3 tablespoons cacao powder
1/2 teaspoon vanilla extract 
pinch of sea salt 
What to do:
Stir into a large bowl, oats, coconut flakes, pistachios, cacao nibs, chia seeds and salt.
Whisk into a medium bowl, cacao powder, vanilla and maple syrup until smooth.
Pour cacao mixture into over the oat mixture and stir until oats are coated. If you prefer the granola to be chunkier then add more maple syrup.
Place the granola mixture on a teflex tray and pat it down.
Transfer tray to the dehydrator and dehydrate in the oven at 115F for 10hrs/overnight, until dry (or the lowest setting on over if no dehydrator until its dry).
Break the dried granola into chunks and store into a container.
For more breakfast recipes from Raw & Cured click here.