EAT: Angela's Amaretto Cake
This cake is all about the classic Italian taste of Amaretto - it's soft, moist and won't hand around for long! 
This is a recipe from my cousin Antonia, who is a very good cook!
It does work best made in a cake tin with a hole in the middle, as the mixture is very dense. If the cake starts to get too brown during the cooking, cover the top with a piece of foil. It is soft, moist, and full of delicious almond flavour and is real hit at HH&Co Afternoon Tea! 
Amaretto is a sweet almond flavoured liqueur, predominantly associated with Saronno, Italy. Often made with almonds, or apricot kernels, the name is a derived from the combo of Saronno itself and the Italian word 'amaro' meaning bitter, due to the use of the bitter almonds, though these are often combined with sweeter almonds, making it much more palatable! 
Angela x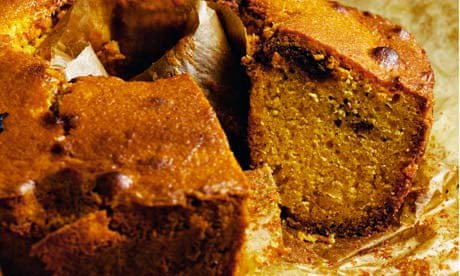 What you need...
200g amaretti biscuits
1 glass of amaretto or sherry
250g plain flour, plus a little extra for the tin
2 tsp baking powder
220g butter or margarine, room temperature, plus extra for greasing the tin
220g caster sugar, plus extra for sprinkling on cake
Pinch of salt
4 eggs
50g chopped almonds
50g ground almonds
Grated zest of 1 lemon
2 tsp vanilla extract
Milk or yoghurt, if necessary
Makes 1 x 20cm cake
What you do…
Preheat the oven to 160C/fan 140C/gas mark 3. Grease a 20cm cake tin and sprinkle the inside with flour.
Crush the amaretti biscuits in a bowl and add the amaretto or sherry. Sift the flour and baking powder into a separate bowl.
Beat the butter and sugar with the salt in another bowl. Add the eggs, one at a time, with a spoonful of the flour mixture each time, and beat well. Add the chopped and ground almonds, then the rest of the flour, the lemon zest and vanilla extract.
If the mixture is too thick, add a little milk or yoghurt until it is a dropping consistency.
Pour half the mixture into the prepared tin, even it out with a spatula or palette knife, then place the crushed amaretti biscuits on top. Cover with the rest of the mixture and sprinkle the top with sugar. Place in the preheated oven for one hour.
Remove the cake from the oven and leave to cool in the tin for five minutes. Turn out onto a wire rack and leave to cool completely. Serve on its own or with cream.