EAT: HH&Co's Gnocchi with burrata and tomato sauce
Our Gnocchi is a real crowd pleaser and is simple to make! Try making the recipe at home to bring a slice of Hartnett Holder & Co to your home.
08 February 2021
Angela Hartnett and Luke Holder's food comes with the much loved Italian approach to eating - where sharing and provenance is everything. Their style is very much chefs' home-cooked food not chefs' food cooked for restaurants - perfect for us mere mortals to recreate in our own kitchens! 
Here is a classic HH&Co dish - super simple but packed full of fresh flavours. Its a sure-fire hit for your next kitchen table gathering! 
Angela & Luke's Gnocchi with English Burrata and Tomato Sauce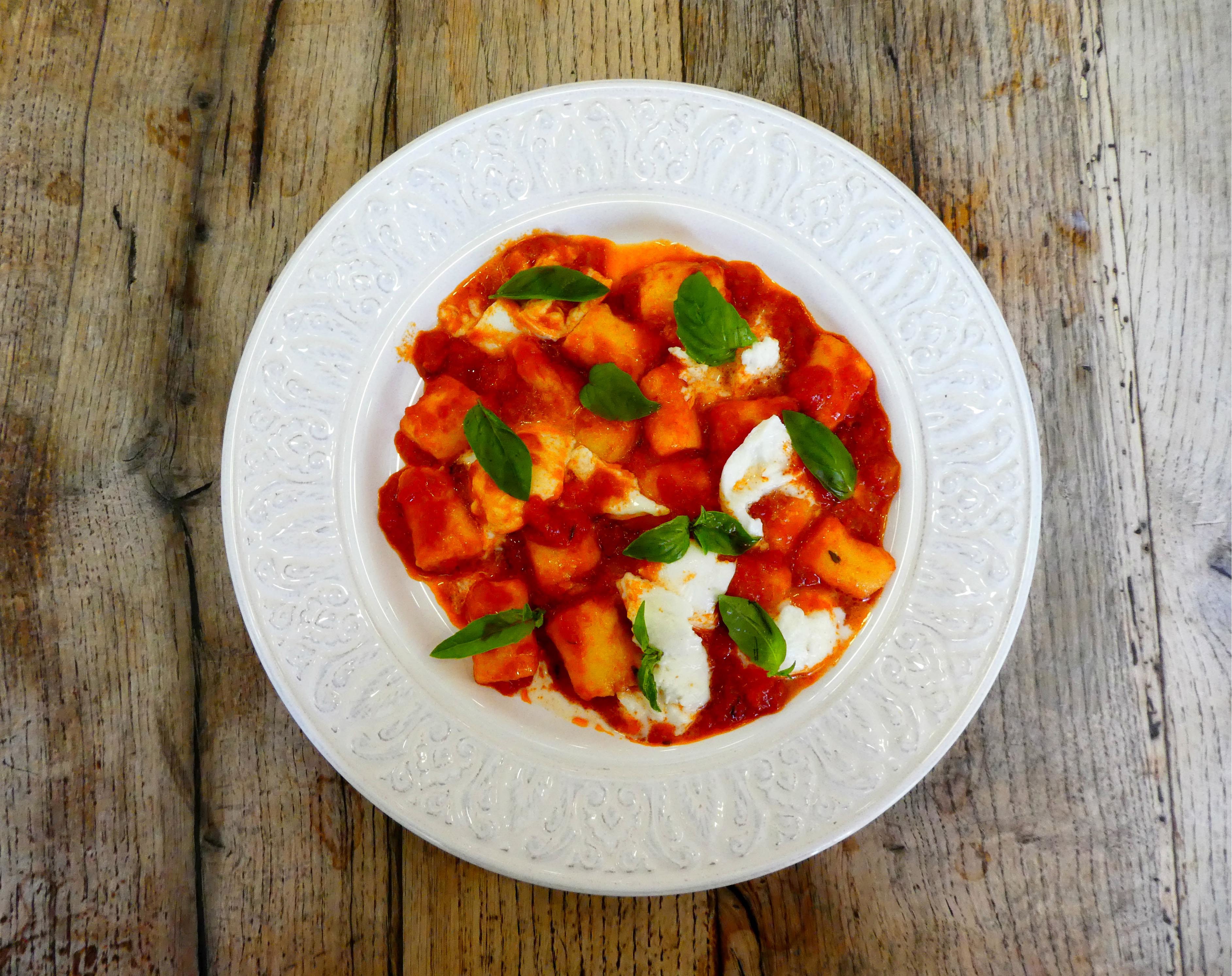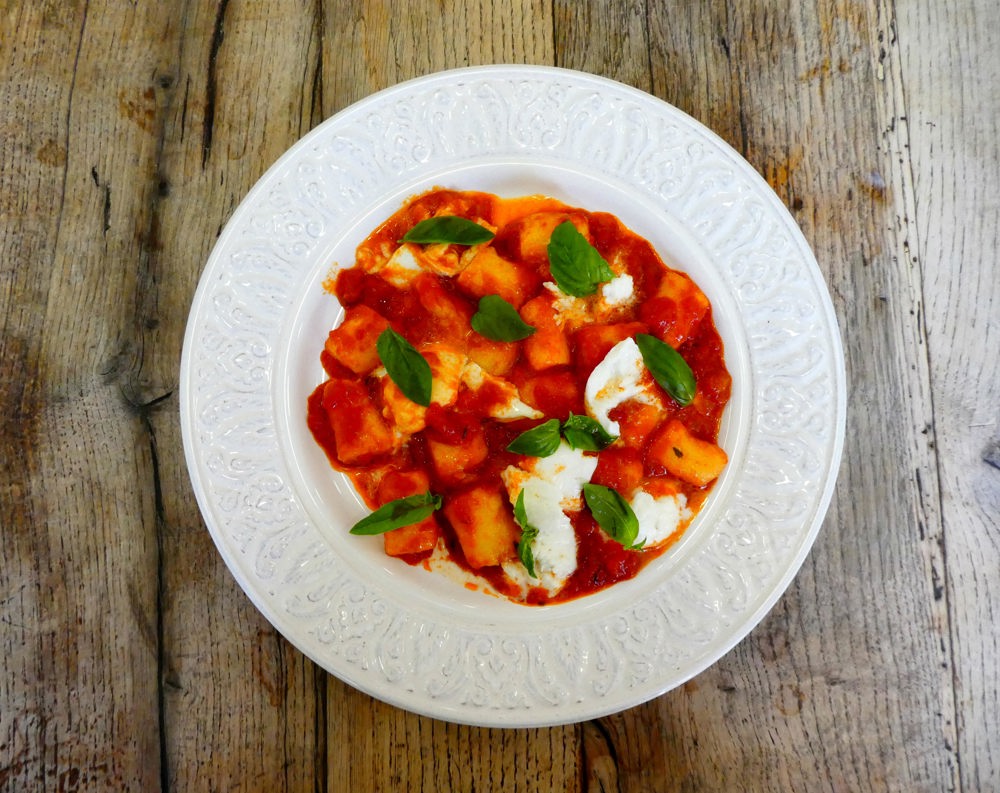 Sauce
Tomato sauce
½ lemon zest
1 onion diced
1 roughly chopped clove of garlic
70ml olive oil
1 tin of chopped tomatoes
Gnocchi
2 large potatoes (approx. 1 kg)
200g pasta flour
70g Parmesan
1 large egg
1 egg yolk
5g table salt
Extra ingredients
2 balls of fresh Burrata or mozzarella
½ bunch basil
Method for the sauce
Warm the olive oil in pan and add the onions and garlic and season with salt. Soften the onions and garlic on a low heat for 10mins. Once onions and garlic are soft and translucent, add the tomatoes and cook for about 20minutes. Check for seasoning and then add the lemon zest. Allow to cool.
Method for gnocchi
Boil potatoes whole in their skin until totally cooked through for about 15 – 20 minutes. Then once soft, peel the potatoes and use a kitchen towel to help hold the hot potato. Next, pass through potato ricer, spread evenly and allow to cool. Once totally cooled, sprinkle with pasta flour, salt and Parmesan.
Then, slowly add the egg using a plastic scraper to cut the egg through the pasta flour, cheese and potato mix until a rough dough is formed. Make sure you do not over work the mix.
Once the dough has formed, roll in cling film and allow to rest for at least 20 minutes in the fridge.
When completely cooled, cut the dough in half. Liberally dust the work surface with flour and roll each half into long sausage shapes. Using the plastic scraper cut the sausages into 2cm long pieces.
Putting it all together
Bring a pan of salted water to boil whilst warming the tomato sauce through. Once boiling, drop the gnocchi pieces into the salted water and as soon as the gnocchi starts to float it is cooked. Add the gnocchi to the tomato sauce and dress the top with torn Burrata or mozzarella and a sprinkling of fresh basil leaves and Parmesan.
Serve immediately!  Buon Appetito! 
Featured post
Muscle strengthening, balance building and bags of fun! Powerhoop is your new favourite fitness class coming to Herb House Spa on October 21st, which will be taught by one of our very own members Charlotte Dawson.
 
Read the post
You may also like...
Bamford's newest skincare range has launched in Curated! Here are Bamford's 4 key steps to healthier skin and a bit more about what you can expect from the new range.

Read the post