Glow at Home with Bamford
Our friends at Bamford know the importance of looking after our skin and have given some skincare tips and a facial to try at home.
Glow with Bamford
We all love facials. What's not to love? Someone massaging your delicate skin. The delicious smells. The calming music and comfort of a darkened room.  Relaxing you to the point of sleep. It's enough to want one for just the psychological benefits, but they also provide a lot of benefits to your skin.
We have been longing for a facial, so whilst we count down the days until we can let a spa therapist take charge, there are many ways to look after your skin at home. Our friends at Bamford know the importance of looking after our skin and have given some skincare tips and a facial to try at home.
Having a skincare routine is important to keep your skin glowing, in good condition and to keep your skin looking its best throughout the years. As well as having an effective routine there are other factors that can help improve your skin, Bamford give their top 5 tips for glowing skin.
5 Skincare tips for Glowing Skin
Cleansing morning and evening with Cleansing Balm. For evenings we recommend a double cleanse with Cleansing Balm follow by Purifying Mouse.

Stay hydrated, ensure you are drinking 8 – 12 glasses of water a day, these can be infused with herbs for added benefits.

Avoid direct sun exposure during the summer months. SPF is recommended.

Exfoliate once or twice a week with either Refining Exfoliator or the Exfoliator Mask.

Follow a balanced diet following seasonal food patterns to ensure optimum gut health.
If you feel your skin needs an extra bit of TLC, why not make a whole evening of it and create your own spa at home. Light a few candles, run a warm bath and try Bamford's face massage at home. The facial works to get rid of fluids and toxins, helps with puffiness and with Bamford's crystal face roller brings back circulation.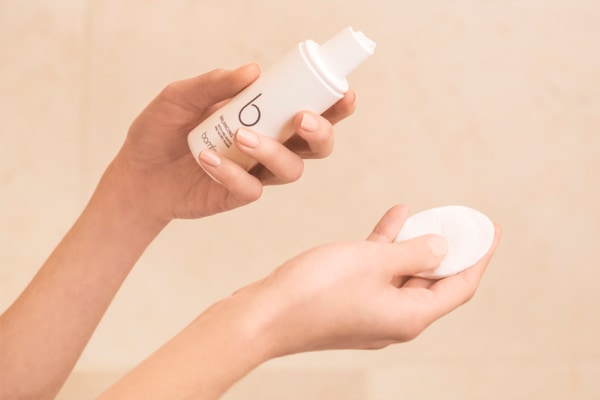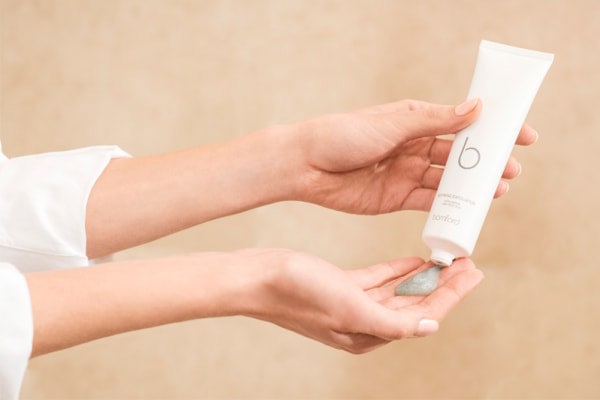 A Bamford Facial at Home 
Step 1
Remove makeup and cleanse the face with Bamford Cleansing Balm (tip: use warm, damp muslin cloth to remove the product properly).
Step 2
Follow with a second cleanse using the Purifying Facial Mousse cleanser containing lilac flower, a powerful anti-inflammatory extract, and polysaccharide (natural sugar) - this is clinically proven to increase hydration and reduce inflammation. Also, the cooling and soothing Aloe Vera will remove all traces of oil and freshen the skin.
Step 3
Apply the Exfoliating Mask before stepping into a shower or a bath and allow the product to exfoliate and brighten your skin. For best effect massage over the product with circular movements for few minutes, then rinse with warm water.
Step 4
Dry your skin and follow your exfoliation with a luxurious mask. Apply a thin layer of Purifying Mask to deeply cleanse and detox your skin, leave for 8-10 minutes before removing with warm water or muslin cloth.
Step 4 option
Alternatively, apply the Nourishing Mask to feed and rejuvenate your skin.
Step 5
Refresh the skin using the Balancing Tonic. Our tonic contains prebiotic which helps to build the skin's natural barrier function. Apply by splashing on the face with your hands or using a cotton pad.
Step 6
Massage the Facial Oil onto the skin using upward sweeping movements, then use your fingertips to apply pressure points starting at the middle of the chin and work out in lines up to the forehead. If you feel any tension or muscular tightness, work more on these areas. Bamford Facial Oil contains evening primrose oil which is high in linoleic acid and works to build and repair healthy skin cells.
Step 6 option
Enrich the application using a crystal roller to massage the skin on your face. Always working from the centre, work the crystal facial roller outward and upward on the cheeks, continuing this motion on each section of your face. Finish on décolletage, under the chin towards the collar bone, outwards to the sides of the neck.
Step 7
Layer the Moisturising Cream over the Facial Oil, sweeping upwards from décolleté to forehead. Our super nourishing cream includes shea butter and cotton thistle extract to soothe damaged and neglected skin.
Step 8
Finally, apply the serum. This final layer protects and tightens the skin using natural sodium hyaluronate to plump the skin, combined with red micro algae to lift and smooth.
Find out more about Bamford at their website here and pick up your favourite Bamford skincare products at Curated by Lime Wood – now open!