GLOW : Bamford Morning Wellness Rituals
In these times of change we are committed to helping you continue to feel great even when you can't visit us. So we will be sending you little nuggets of goodness from our gurus so that you can still get that feel good feeling at home!
Our Go-To Gurus are some of the most respected experts in the wellness industry and they have helped us to create a space at Lime Wood and Herb House that is designed to allow you to nurture your well-being and feel your absolute best. Carole Bamford and her wellness experts are on hand to make sure you start your day the right way! 

Carole Bamford has been a champion of sustainable, mindful living for over 40 years, driven by her profound belief that we need to work in harmony with nature, to nurture and protect it and treat it with respect.
Herb House was the first spa to offer Bamford body and skincare treatments outside of the original Daylesford Wellness Spa in Gloucestershire. Bamford works in harmony with its environment, sourcing the finest natural ingredients and fibres to nourish the body and mind. Everything Bamford does is born out of Carole's belief that we need to live more consciously: to slow our pace, be mindful of our footprint and take care of the earth that provides for us. In doing so we nourish and nurture our own well-being too.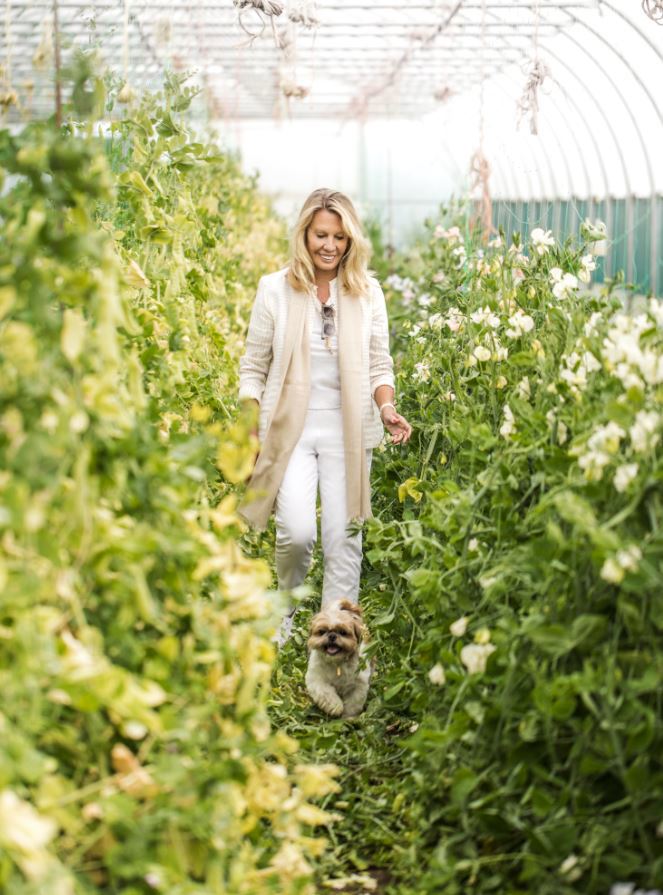 Well-being is a word that is not always fully understood, but for me it simply means being healthy and happy in body, mind and spirit. How we achieve well-being is personal to each of us. Carole Bamford
BAMFORD WELLNESS RITUALS AT HOME
Bamford believe in the need to nurture body, mind and spirit in tandem – to feel well and to feel happy the three need to be aligned and in harmony and there are many things we can each do at home to nourish these three pillars of our well-being.
By ritualising our self-care routines, we are enhancing the experience; therefore, deepening the relaxing effect and benefits that we will feel during and after the ritual.
Bamford's Wellness Experts have suggested two uplifting and awakening rituals that can be achieved from the comfort of your own home. These are designed to bring a little dose of the Herb House to you during this time.


MORNING BATH RITUAL


From reducing stress and boosting creativity, to enhancing your beauty routine, here is a wellness ritual designed to switch up the way you wash in the mornings...
Clear and focus your mind by lighting a Bamford Rosemary, Geranium and Lemon Candle.
Add a capful of revitalising Geranium Bath Oil to your warm bath and let your body wake up gently. Use the bath time to meditate and start your day with a clear and focused mind.
After your bath, moisturise and supply important vitamins and minerals to your skin with Bamford Geranium Body Lotion.
Prepare a cup of Bamford B Vibrant Organic Energising Infusion to boost your immune system with ginger and invigorating pink and black pepper.
B VIBRANT ENERGISING RITUAL

Designed to awaken and uplift, b Vibrant is Bamford's brand new range of products, inspired by the sun and powered by botanicals.
Mix a small amount of Bamford Botanic Sugar Polish with a capful of Botanic Body Oil, apply to dry skin to gently exfoliate and refresh your skin.
Rinse using the fresh scent of peppermint and eucalyptus rich b Vibrant Shower Cream with repairing coconut and soothing aloe vera.
Refresh, condition and protect your hair and scalp with b Vibrant Shampoo and Conditioner.
Soften and protect your skin with shea butter and wheat germ rich b Vibrant Body Milk.
Light one of Bamford's English Garden Candles to fill your home with aroma of bluebell, violet, rose or iris. Feel energised and positive.
Boost your morning energy levels with an uplifting blend of orange blossom, ginger and pink pepper b Vibrant Infusion.

Whilst the Herb House is temporarily closed you can pick up all of your Bamford goodies from www.bamford.com/uk/
*WIN A BATHROOM FULL OF BAMFORD AND A SPA DAY FOR TWO*