Introducing Breathwork with Dave Tilston at Herb House
Say hello to a new calmer you!
15 July 2021
The effects of this pandemic on everyone's lives is far-reaching, and even now, we're still not entirely sure of all the implications concerning not only our physical but mental health as well. Therefore, more than ever investing in our health should be at the forefront of all our priorities. We know just how easily our most precious commodity can be ill-affected, but conversely, we also know that by taking positive and impactful steps to promote good health we can combat the negatives.
So, what can you expect from the class?
The class is a fusion of mindfulness and meditation which utilises different breathing techniques to help regulate the parasympathetic nervous system, allowing you to feel more energised, relaxed and stress-free. The class will take you through a variety of different breathing techniques, each designed to have a required physiological response. You will also move into certain positions, on your back and front whilst incorporating the breathing techniques you will learn. Classes are designed to be progressive so that you can build on previous sessions, although it is perfectly suitable to drop in and out even without previous attendance.
Why breathing correctly is good for our mental and physical health
Every system in the body relies on oxygen. From cognition to digestion, effective breathing can not only provide you with a greater sense of mental clarity, it can also help you sleep better, digest food more efficiently, improve your body's immune response, and reduce stress levels. Many people who practice breath work or breath control, have been shown to regulate the sympathetic nervous system, or the part of the body that controls breathing, heart rate and blood pressure.
Some of the types of breathwork will include:
Postural awareness - the body posture facilitates the free play of the respiratory muscles of the diaphragm and between the ribs. Good posture enables your body to breathe properly on its own.
Abdominal breathing - promotes deeper breathing which in turn leads to a lower resting rate heart, increasing the efficiency of the heart and the circulatory system.
Rhythmic breathing which helps reduce anxiety because it induces a beneficial slowing of the breathing rate.
Alternate nostril breathing - research suggests that what is most important, aside from slowing the breathing rhythm, is breathing through the nose, which is somewhat more soothing than breathing through your mouth.
The Herb House Spa is excited to be launching a brand new class that aims to promote not only physical health benefits but mental health benefits as well, a bit of a 2-1 combo if you like. Having had the pleasure of experiencing the class first hand, I can honestly say with complete conviction that I felt the immediate benefits after just one session with Dave. I am delighted to be able to offer this class to our members and do not doubt that everyone who attends will feel a better self-connect and as a result be a healthier, happier individual. So, don't hang about, book yourself on - Justin, our Head of Fitness.
Classes are 30 minutes and are on a Saturday from 10.15 – 10.45am starting on the 24th of July, see you there!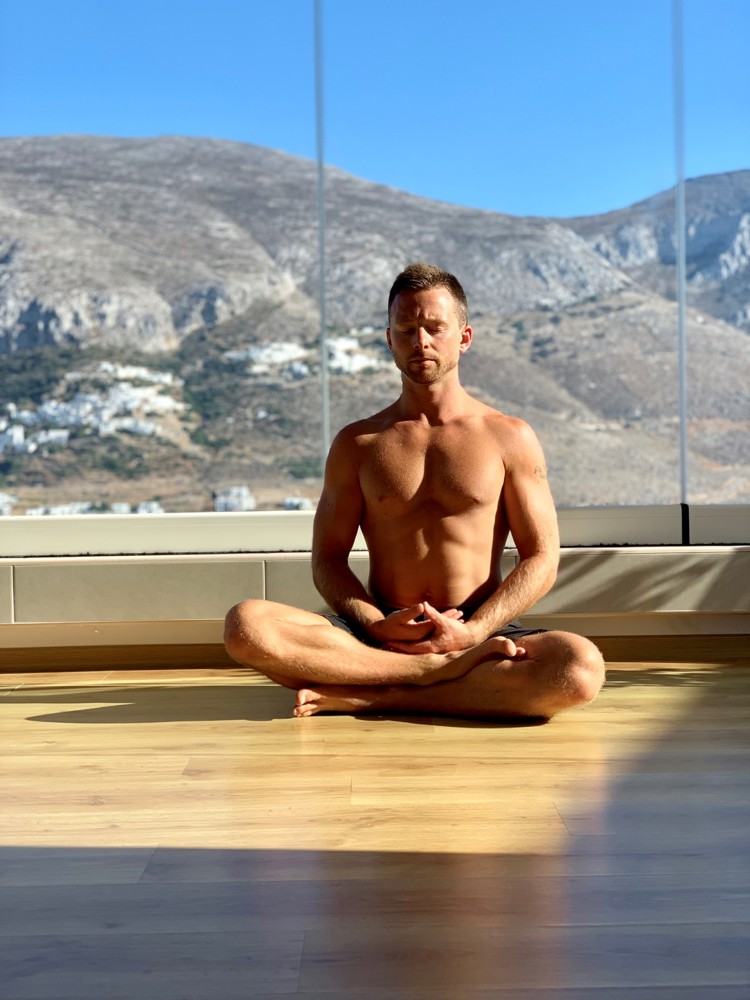 Featured post
Muscle strengthening, balance building and bags of fun! Powerhoop is your new favourite fitness class coming to Herb House Spa on October 21st, which will be taught by one of our very own members Charlotte Dawson.
 
Read the post
You may also like...
Our go-to-guru and Skincare expert Sarah Chapman reveals her expert tips for keeping your skin healthy and balanced as we move into the colder months.

Read the post