Massage and the power of touch with Bamford
Massage treatments are often sought as remedy to physical discomfort, but is there more to the therapy practice than an instant, surface-level relief? "Regular massage will result in better holistic health in the body, and consequently the mind and spirit of the patient", Bamford's Treatment Specialist tells us.
Massage has been used for millennia as a practice to heal injuries and relieve pain in the physical body. Today, its historic use as a therapy targeting physical relief continues, while its effect on holistic wellness beyond the immediate benefits it brings to the muscles and soft tissue has become more widely sought. The approach we take at Bamford Wellness Spas is rooted in this holistic approach; massage is at the core of our treatment offering, in symbiosis with other physical and spiritual healing practices.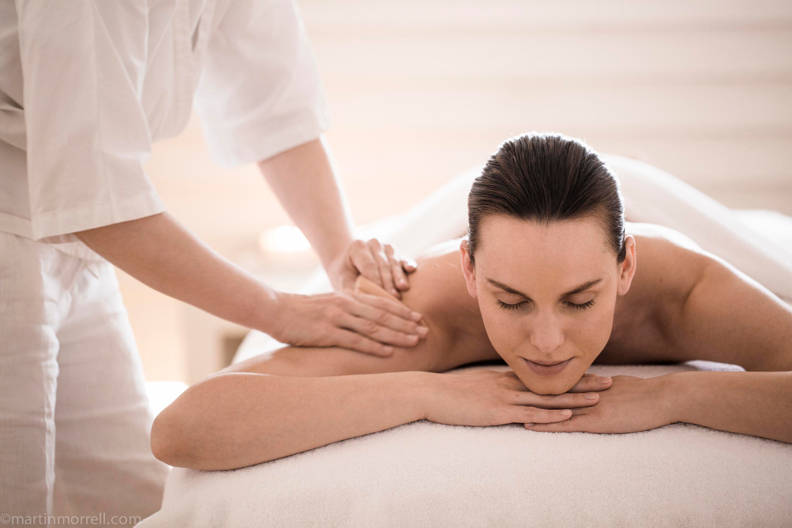 The wider benefits of massage become clear when we understand what is happening under the surface of our skin, as it is worked by a therapist during a treatment. Massage has a profound effect on the Autonomic Nervous System (ANS) – the ANS is the main motorway of nerves that runs along the spinal column, spanning out towards all of the organs in the body. The focus on the back and neck in most massage treatments seeks to target the ANS, which is divided in two parts – the sympathetic and parasympathetic systems. In a healthy body, the two parts are said to be in a state of homeostasis meaning the internal systems responsible for maintaining optimal functioning for an organism are in balance and stable.
The Sympathetic Nervous System (SNS) is commonly known as the 'fight and flight' system – it kicks in when we need energy, and stimulates organs and hormone secretion processes including our adrenaline, heart, lungs and muscle response. The SNS can generate great bursts of strength in extreme situations, or in everyday scenarios it can provide that last burst of energy to catch that bus, sprint to the finish line or just to keep us going when we are tired or not feeling our best. This is a natural bodily response essential to our survival however, when we over-stimulate the SNS our body falls out of balance, and we start to experience symptoms of stress that can manifest into long-term health concerns.
The Parasympathetic Nervous System (PNS) is the system responsible for 'rest and repair'. Optimal conditions for the PNS to do its job are when we are relaxed or asleep - when your body has the chance to repair, cleanse, detox and recharge for the following day. The organs stimulated during this state include the liver, kidneys, digestion, muscle repair and cell renewal and repair. Visible results of the PNS functioning properly include feeling energised or your skin and eyes looking clear, which you might experience after a gentle Yoga practise or a good night's sleep. The most common barrier to our PNS functioning in the modern day is that we do not allow our body enough time to repair and rest; our 'always on' way of living prevents us from simply switching off.
We sat down with Bamford Trainer and Treatment Specialist, Agata to delve deeper into the remedial benefits of regular massage for the body, mind and spirit, and to understand how regular massage can contribute to the proper functioning of our ANS and to the body's ideal state of homeostasis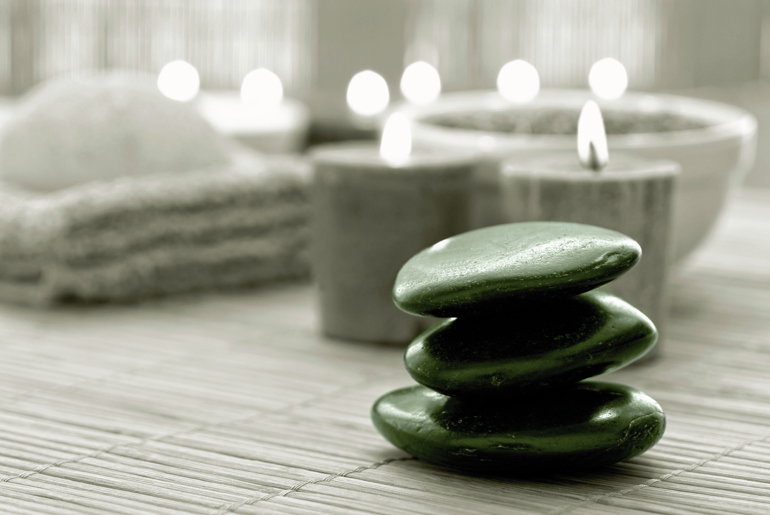 Q&A WITH BAMFORD TREATMENT SPECIALIST, AGATA
Q: HOW EXACTLY DOES MASSAGE TARGET THE AUTONOMIC NERVOUS SYSTEM?
A: When you have a massage, your therapist will typically work along your spine in between the spinal column and the erector spinae muscle - known as the 'laminar groove'. This directly stimulates both the sympathetic and parasympathetic systems. The sympathetic system is stimulated through the centre of the spine, and parasympathetic is stimulated at the base of the skull and sacrum area. A thorough back massage will include a portion of time spent on each of these areas.
Q: WHAT MIGHT ONE EXPECT TO FEEL AFTER AN EFFECTIVE MASSAGE THAT HAS THOROUGHLY WORKED THE ANS?
A: We experience homeostasis - a healthy state of balance in our body. The stress hormone cortisol, is lowered by massed and this manifests in a state of relaxation and a clearer mind; we feel grounded, our sleep will improve as a result, and we are less likely to experience mood swings which often leads to digestive problems and consequent behaviours such as stress eating. Following a massage, the body will then get a chance to repair, cleanse, detox and recharge, powered by a balanced parasympathetic system.
For anyone wishing to experience these effects, I highly recommend the Bamford Signature Treatment as it includes a considerable amount of time being spend on the laminar grove area, and stimulates both components of ANS. We treat the whole-body using shiatsu and breathing techniques, as well as harnessing the energies of chakra jade stones to bring about homeostasis in the client.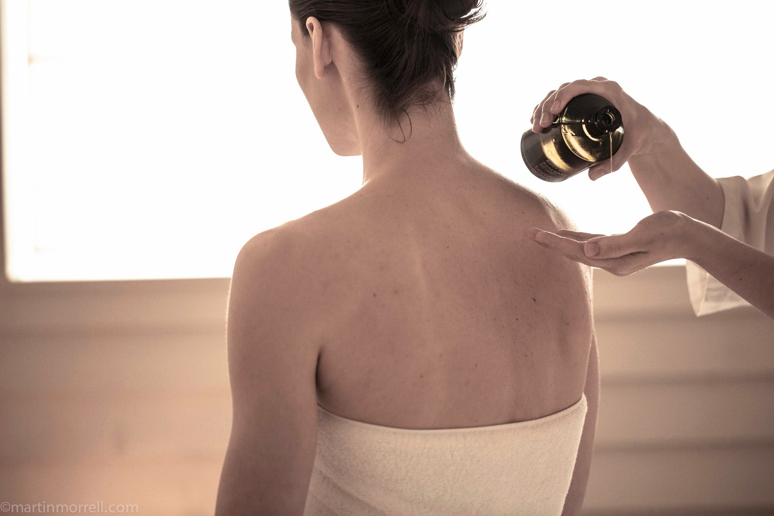 Q: HOW LONG DO THESE EFFECTS LAST – DO THEY WEAR OFF IMMEDIATELY OR CAN MASSAGE GENERATE LONG-TERM BENEFITS?
A: As with most activities geared towards health and well-being in our life, the key here is also consistency: when we experience a massage that puts our body into state of homeostasis regularly, we are more likely to get lasting effects of improved sleeping pattern, digestion, better muscle tone, and lower anxiety levels. So, massage can generate long-term benefits. However, often the effects may wear off due to our lifestyle, so we compromise the full benefits if we do not take care and move with awareness after our treatment.
Our lymphatic system would also feel the benefits, as massage will support the liver and kidneys in eliminating toxins from our body. Another long-term benefit of massage would be an increased range of motion by elongating muscle fibres, which for some of us (for instance people with chronic joint problems) can offer a major improvement to comfort and quality of life.
I advise having body massages weekly if you suffer from insomnia, anxiety or any chronic pain, or if you are pregnant (after first trimester). With more specialised treatment like deep tissue massage, I would start with 2 treatments per week for the first six weeks, then once every two weeks or once a month. Try the Bamford De-stress Massage if you sit at a desk all day for your job, or the Bamford Hot and Cold Jade Stone Massage if you are dealing with a post-running injury.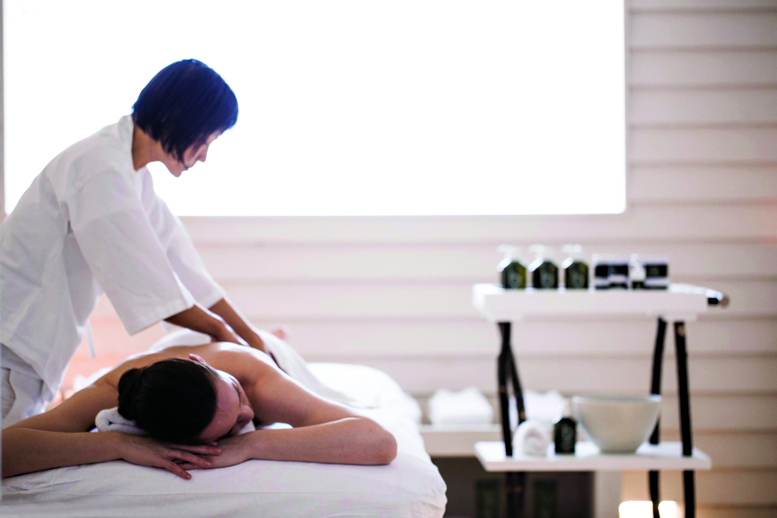 Q: OUR ACCESS TO TOUCH HAS BEEN HEAVILY RESTRICTED THIS YEAR DUE TO THE PANDEMIC AND SOCIAL DISTANCING. AS A THERAPY ROOTED IN TOUCH, WHAT CAN MASSAGE OFFER AS A SUBSTITUTE?
A: Being deprived of human touch and contact through self-isolation has had a massive impact on our wellbeing. As social beings, we all really need and benefit from touch: it alleviates depression, eases pain, speeds up recovery after illnesses and injuries, lowers blood pressure, and improves immunity – the list goes on! Touch activates the orbitofrontal cortex of our brain which is linked with feelings of empathy and reward, making us less cynical or suspicious of others, so it can even help us become better participants in our community, which is more important than ever right now.
The health benefits of massage can be huge. At our Bamford Wellness Spas, we have noticed an increased need for just simple human touch and contact over the past few months, always putting safety of our guests and therapists as the top priority. We also incorporate the healing power of crystals and sound healing into our treatments, to provide a holistic sensory experience that goes beyond the comforting touch of the human hand, and harnesses the power of other textures. These are very effective at reducing anxiety and stress because of the energy that can be transmitted from the healer and the crystal to client. As an alternative for those who aren't as comfortable with the idea of touch right now, I would like to also recommend a sound healing class; our body has a natural ability to heal, and this can be amplified while experiencing meditative states through varying sound frequencies, simply because it allows us to deeply relax and gives our body a chance to repair itself.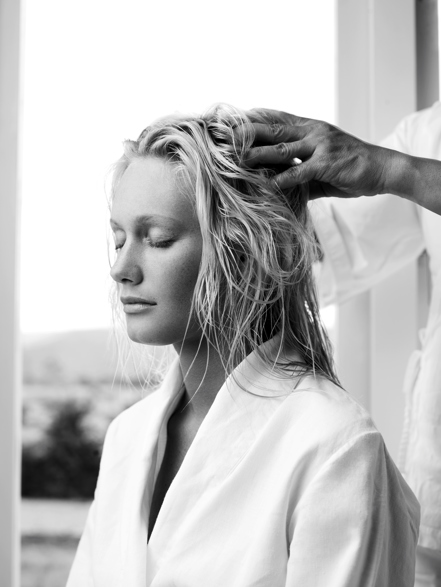 Q: DO YOU RECOMMEND SELF-MASSAGE, AND IN WHAT SCENARIOS WOULD YOU RECOMMEND SEEKING SPECIALIST TREATMENT?
A: I do advocate self-massage, and there are some simple ways of incorporating it into our daily routine at home: nurturing our body with a warm bath; spending a few extra minutes while washing our hair to massage our scalp; moisturising our body with long strokes; or even lying on a foam roller or tennis ball to ease muscle tension.
As part of a holistic self-care regime at home, I recommend skin brushing to eliminate toxins and improve skin tone. Explore different textures by trying scrubs, moisturisers, oils, body butters and creams. Pay attention to your joints: massage your elbows, knees and hips in firm, slow circles, taking a few minutes to stroke your hands to ensure all of the product goes to good use. Using a face roller to ease facial fatigue will help to prevent tension headaches, which can happen more frequently now that we are spending more and more time looking at a screen.
Having said all of this, I still recommend seeking specialist treatment to fully experience the benefits of massage, and if I was to choose one treatment at the moment it would definitely be the B Silent Treatment, as it targets so many of the issues we talked about today - stress, anxiety, insomnia, joint mobility, lower back pain which we are more likely to have due to sitting for many hours. And that's the result of both the expertise of our practitioners, as well as the highest quality of aromatic essential oil blends used in the treatment from our B Silent range. It just makes you feel rebalanced and positive – is there anyone who wouldn't enjoy feeling a little more of that right now?
Why not treat yourself to a relaxing and rejuvenating massage at Herb House? Click here to explore our Treatment menu.
ABOUT BAMFORD WELLNESS SPAS
Bamford Wellness Spas offer a selection of carefully curated treatments, mind and movement classes, each devoted to relaxing, restoring and nurturing your well-being in a gentle holistic way.
Combining physical alignment with emotional and nutritional balance, our team of experts will guide you and help you to achieve harmony, health and happiness in body, mind and spirit.