Sarah Chapman's Guide to Mask Friendly Skincare
Maskne…it's a thing! So, Herb House's go-to Guru and Skincare expert Sarah Chapman is here to save your skin! With face masks becoming part of our daily wardrobe Sarah has shared her top tips for caring for your skin underneath the mask …
Mask Friendly Skincare 
When you wear a mask, the area beneath the fabric can become warm and damp – conditions that are unfortunately ideal for bacteria and can contribute to blemishes forming. Your mask might also rub against your face and irritate the skin, which can lead to soreness and breakouts.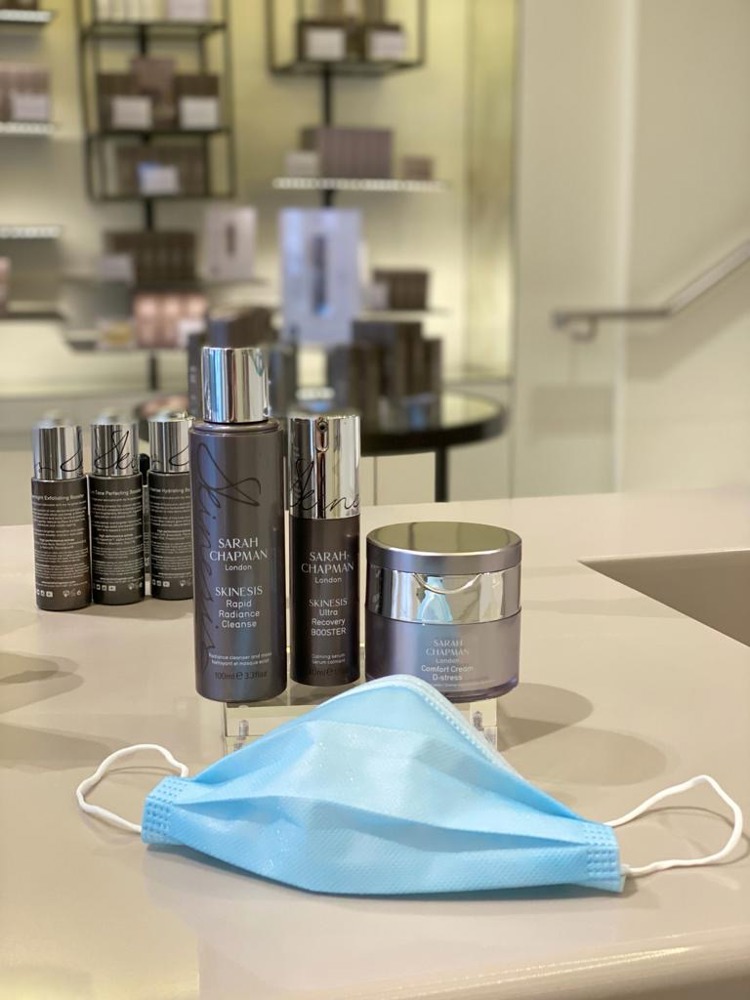 Here are my top tips for treating these concerns:
A cotton, silk or polyester-blend mask will provide the perfect compromise between protection and breathability and can help to reduce these effects.
Swap out rich moisturising creams for a lighter formula that won't clog the pores. My Intense Hydrating Booster is great for this as it's ultra-lightweight and oil-free. Hyaluronic acid and moisture magnets will deeply hydrate without feeling heavy, while soothing rosewater will help the skin to feel calm and comfortable. The formula also contains Bioecolia® and beta glucan, two advanced ingredients that will help to defend against any bacteria that has become trapped beneath your mask.
At the end of the day, cleansing the skin thoroughly is key for avoiding the build-up of debris. My Rapid Radiance Cleanse contains gently exfoliating acids to dislodge impurities and prevent the blockages that can cause congestion and breakouts.
If your complexion feels sensitive or tight, apply a few drops of my Ultra Recovery Booster. This targeted serum contains potent anti-inflammatories that will reduce any irritation, while a probiotic complex supports the skin's natural defences.
If you experience congestion concentrated around the lower half of your face, try using my Pro Pore Refiner on this area. This clever, cutting-edge device mimics the extraction techniques we use in the Clinic: thermo-therapy, ionic cleansing and ultrasonic vibrations deeply purge congested pores, giving you professional-standard extraction at home.
For any active blemishes, apply one of my SOS Stickers. These ultra-hygienic patches are infused with pimple-purging scientific actives that are released over time to help calm redness, soothe, decongest and accelerate blemish healing. I designed the patches to be almost invisible but wearing a mask will provide total camouflage!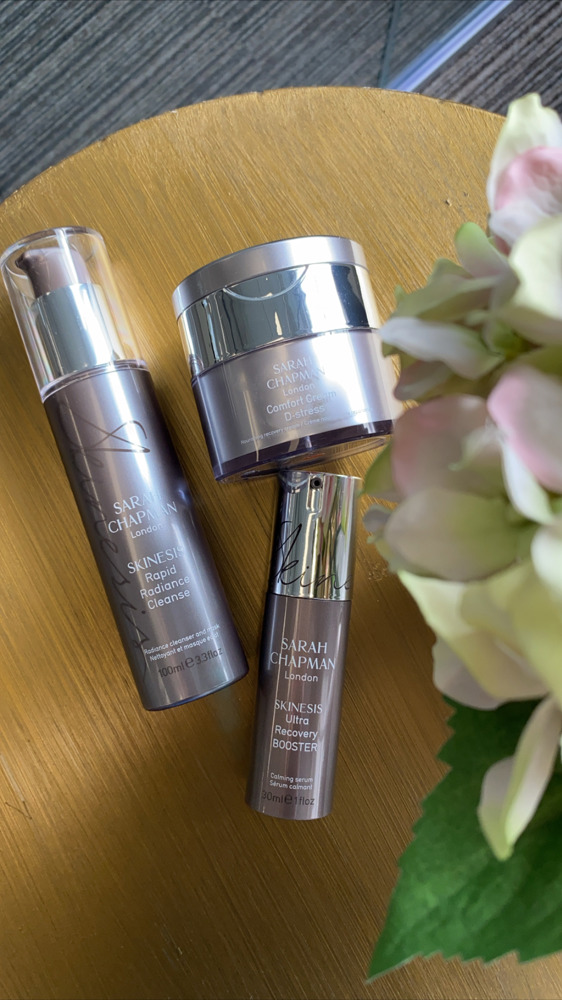 If you feel your skin deserves a bit of TLC why not book a Sarah Chapman facial at Herb House, to book a treatment click here.