Spring Health with Amelia Freer
As we say goodbye to winter and a warm welcome to Spring, our go-to-guru and Nutritional Therapist Amelia Freer gives us her top tips for eating well, getting out and about and generally looking after yourself at this time of year.  
There's something refreshingly optimistic about spring. Not just in the budding natural world I observe beyond my windows, but in my heart and mind too. All of the silent work of winter starts to reveal itself and the air is filled with possibility. It's exciting and energising and I find that it often filters down into my everyday habits too.
New seasons produce, longer daylight hours and hopefully a few gaps in the weather allow me to get outdoors and move a bit. It certainly feels easier to take good care of myself in spring than it does during the winter months. These little acts of self-kindness always serve to lighten my mood.
But there can, of course, still be challenges for our health and motivation at any time of year. So, it's just as important to know when to ease off and rest, as it is to know when to strive. I think that is probably something that is true for most aspects of life.
Preparing to eat well
Over the years, I have found a few ways to make life that little bit easier when it comes to regularly enjoying home-cooked food, especially when circumstances might make it harder to find the time or energy to go shopping or get creative in the kitchen.
A spring clean
It can be really worthwhile getting right into the back of your kitchen cupboards and giving them a good spring clean and tidy up. I find it a pretty satisfying task (yes, I am Monica from Friends!) but it helps us to see what we have, what needs using up and what we might need to buy.
Keeping a few basic ingredients to hand in the kitchen also makes throwing a quick meal together much easier.
Here are some of the key staples I like to keep stocked at home:
Store-cupboard: Olive oil, tahini, nuts & seeds / nut butters, vinegar, mustard, pesto, pasta, brown rice, oats, tinned / jarred fish, tinned / jarred / dried beans, chopped tomatoes, flour, honey / maple syrup, spices, tea / coffee, salt & pepper.
Freezer: Bread (sliced), berries, peas, green beans, broad beans, stock, overripe & peeled bananas and chopped herbs, onions, garlic and ginger.
Fridge: Eggs (I don't actually keep them in the fridge though), fruit, veg, feta, yoghurt of choice, milk of choice.
Batch cooking
There are two main ways to batch cook. The first is to allocate a few hours on a single day and make multiple big batches of food at once. Or alternatively, make double / triple portions of meals as you go and just store the leftovers to use for the next couple of days.
Recently, I have been using the former. I write a list of recipes; buy the ingredients I need and prioritise a couple of hours of kitchen time when I can (which is not always by any stretch). I do, however, like the feeling of knowing I have a selection of home-made ready meals for days when I am going to be busy, or don't feel like cooking.  And I love the feeling of pulling out a fully prepared dish and knowing I only have to find the energy to heat it thoroughly before serving.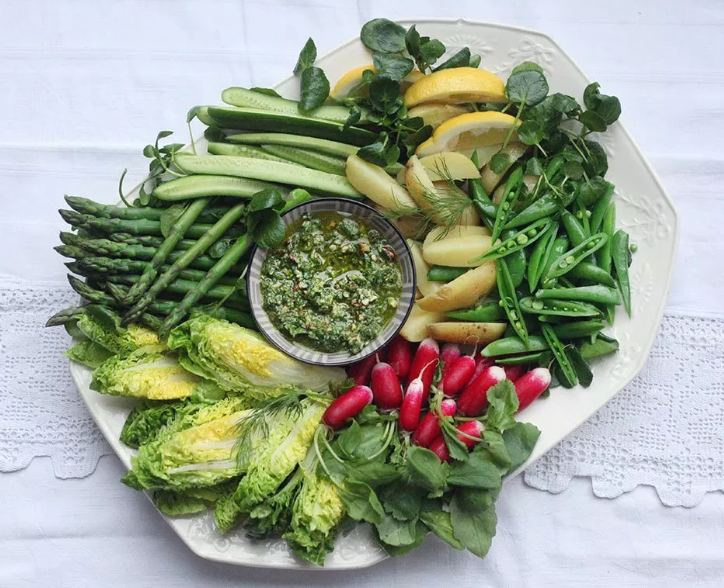 Store-bought options
We don't always have to cook from scratch to eat well. There are plenty of great tasting and nutritious store-bought options now available. Vegetable soups, hummus, rotisserie chickens, prepared salads, prepared vegetables, fish dishes and cooked grain pouches have often made their way into my shopping basket when I'm particularly busy. It's not about always being perfect. Pragmatism is important too.
Supporting relaxation
The world has felt like a confusing, daunting and often overwhelming place for a long while now. For many of us, this has contributed to an underlying level of worry and stress that feels like it sits deeper than the usual ups and downs of everyday life. And that can lead to anxiety, trouble sleeping, trouble concentrating and a general sense of constantly being unsettled, as well as various possible physical symptoms and signs.
While what one person perceives as challenging or stressful may not cause the same worries in another, and we all have our own ways of unwinding, I thought I'd share a few of the self-care strategies that I have been using recently to help support my own rest and relaxation.
Perhaps you might find an idea you resonate with, or perhaps not. But if I do these few things relatively consistently, I find they make a noticeable difference. And after the year that has recently past, I think we all deserve to take the time to prioritise a little relaxation and rejuvenation.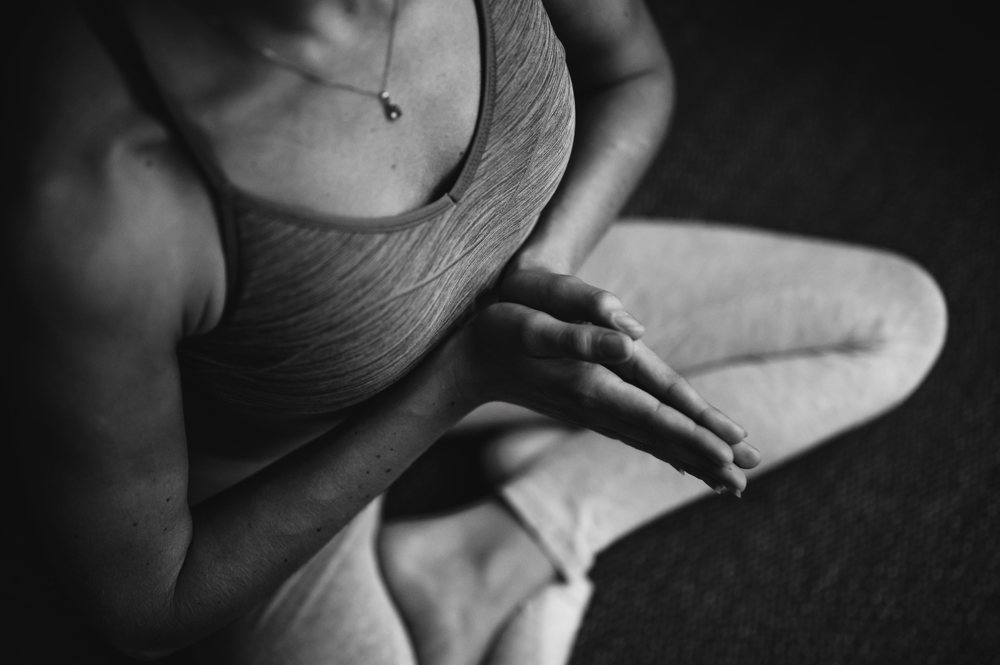 Regular movement
I am not a huge fan of the gym, but I do love yoga and getting out for a walk or gentle jog in nature. In fact, the more worried I feel, the more I need to move and get outside. It's an association that I have noticed more and more over the last few years and is the thing that seems to make the biggest difference to me.
I aim for at least 20 minutes a day of moderate exercise.  Sometimes I do more, sometimes less, but it is a realistic target to aim for at this moment in time. I particularly like online yoga classes (on Movement for Modern Life or YouTube) if I don't have time to get out.
Watching caffeine intake
Excessive intake of caffeine can mimic the physical signs and symptoms of anxiety for some people. I am one of those people. I get palpitations, feel clammy and become very restless if I drink too much tea or coffee. So, although I love my cup or two in the early morning, I tend not to drink any caffeine after 12-1pm(ish). It also has a noticeable positive effect on my ability to get off to sleep when I follow this guideline.
A word of warning: Don't dramatically decrease your caffeine intake or go 'cold turkey' if you drink more than 2 cups a day, as it can lead to bad headaches and extreme fatigue. I generally suggest, if you wish, to reduce by around one cup every 4-7 days.
Prioritising sleep
Sleep always feels like a multiplier to me – the less I sleep, the harder everything feels and the more worried and stressed I become. The opposite is also true. If I prioritise sleep and the time it takes me to gently wind-down beforehand, the better I feel all-round. I find that turning off my mobile is an important step in my wind-down routine. This act sends me a message that it is also time to switch-off from the outside world and start to turn inward toward sleep. 
Talking to loved ones
There is that age-old saying of a 'problem shared, a problem halved'. Sometimes, I find that is particularly true for worries. Speaking them out loud to a sympathetic and supportive ear seems to have an interesting effect. Putting it into words helps me to process the worry and see it from new perspectives, as much as it helps to hear another person's thoughts.
This is something that many of us have missed out on sorely in recent months, so if and when possible, do try to actually speak to loved ones on video call, the phone or even in person (when safe to do so). This sense of connection is a powerful antidote to stress and anxiety.
Trying a meditation app
I am by no means an expert at meditation, but I did learn a few years ago with The School of Meditation and find that if I do practice consistently, I definitely notice a difference. Perhaps try out the Headspace or Calm apps if you are new to it. I love the sleep stories on Calm, too, if I am struggling to drift off.
Amelia has shared some of her top spring recipes, try making them here.
For more articles from Amelia Freer you can visit her website