Staying motivated this autumn winter
Our Fitness Manager Justin has some tips to keep you motivated…
Top Tips to keep motivated​
I know how hard it can be to motivate yourself to get up and go to the gym or go for a run when the weather is getting colder and the nights are darker, but it's important to keep a consistent routine. Here are some of the tips I find help me stick to my goals…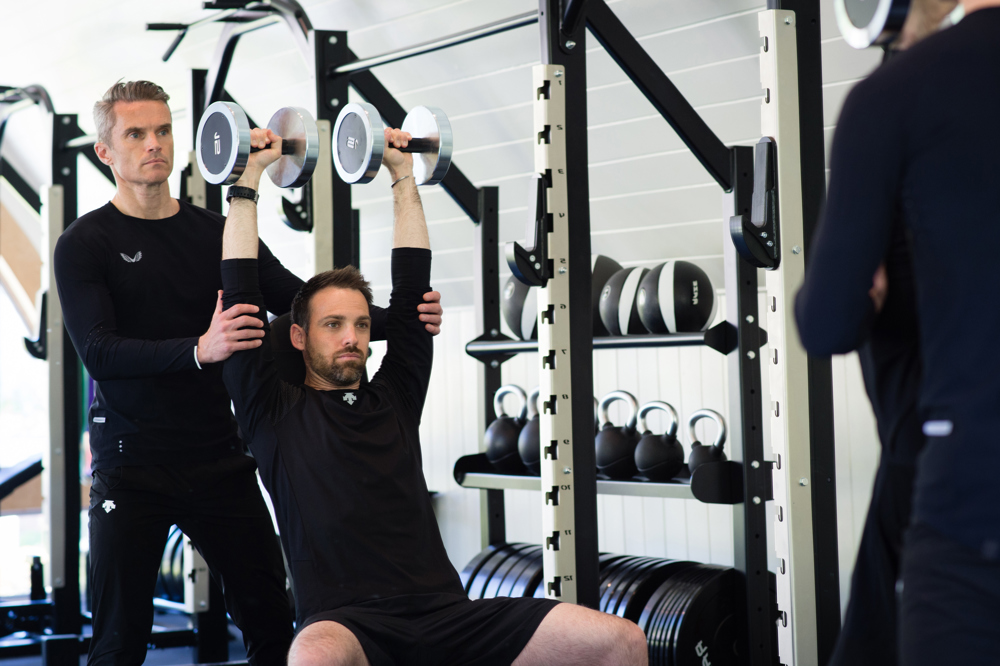 DO IT NOW 
Try to stop procrastinating. We all know we should get to the gym or go for a run or go to a fitness class, but no matter how many times we tell ourselves this if we don't actually book in a session or get out and do it, it will never happen. Intentions are not actions, let's take ownership of our health and take that first step. There is no better time than now to kickstart your fitness and health journey!
BE PATIENT
This is something that we're all terrible at, I am even guilty of this too. So many of us want to see immediate results and want to feel great straight away. Our bodies do not work this way unfortunately, we are not computers. Be patient with yourself and your progress and understand that if you want to lose weight/gain muscle/tone-up or just generally feel healthier this is a process which will take time. Learn to change your mindset and look forward to the day when you will start to see your hard work pay off.
SET GOALS
This is a crucial part of staying motivated. In order to gauge how well you're doing or how far you've come it is important to set yourself achievable goals to be able to reach your targets/goals. This is where PTs come in handy and are invaluable in helping you stay on the right path to make sure you reach your own personal goals. If you have never tried a PT perhaps this could provide you with the motivation you need.
CONSISTENCY
Again, this is where so many people fall down. We all have busy lives and feel that we don't have the time, but if you make time, fitness can become part of your daily routine. Something I would advise is to start off easy and for 30minutes perhaps, or however much time you can devote. This will gradually build and if you make it part of your daily routine, it's something that you will continually benefit from and ultimately feel good about. Soon you will forget you ever worried about not having the time to keep fit!
TRY SOMETHING NEW
Over the last few months, we have seen a huge rise in the popularity of online fitness, allowing you to work out without even leaving the house. Online virtual classes can be great for the winter to save going out on those cold mornings!
If you would like more help with motivation and a bespoke package to help you reach your goals why not book a PT session in December and get one of our experts to train you!
HAVE FUN​
It's important above all to have fun and enjoy what you are doing. After all that is the main reason, we will take up something or learn a new skill – because we get enjoyment from it. My advice is to never lose sight of this simple yet powerful message to enjoy what you do, and if you don't enjoy it, find some alternative that you do enjoy.
If you are still feeling stuck, why not book a PT session and get an expert to help you!