Super Slaw to spice up your lunch
If you find yourself making the same things time after time when it comes to lunch time, Shelia has a great recipe for you to whip up at home.
Sweet potato and carrot slaw
Shelia and her team at Raw & Cured are always creating exciting, healthy, and delicious meals and snacks from scratch.
Shelia's Sweet potato and carrot slaw as well as being delicious and packed with flavour is full of so much goodness. Sweet potatoes provide a great source of fibre, vitamins and minerals and help to support your immune system. Carrots are packed with beta carotene, vitamins, minerals and antioxidants with so many benefits including boosting the immune system, keeping skin and hair healthy and they are good for the heart.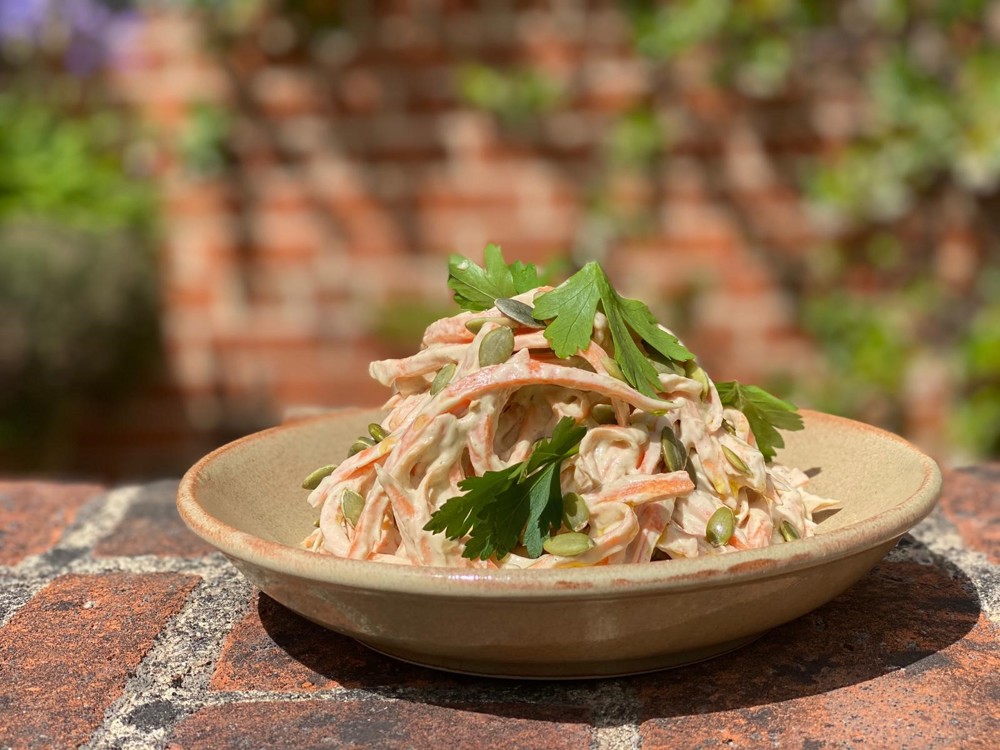 What you'll need:
1 large sweet potato
5 carrots
A good handful of parsley
½ tub of coconut yoghurt
6 tbsp of Nutritional yeast
A dash of salt and pepper
½ garlic clove
1 tbsp olive oil
Maple syrup
What to do:
Mandoline the sweet potato and carrots so to appear noodleish!
Blend all of the other ingredients into a smooth paste.
Mix all together and serve!
Raw & Cured are open and now serving the full menu including all your favourite smoothie recipes. Click here to view the menu.