The Lowdown with… Indigo Island
Curated is our one-stop-shop stocked with exclusive pieces from our favourite craftsmen across the worlds of art, fashion, beauty, and interior design. Our very own emporium, Curated is a collection of brands chosen for their interesting stories and shared dedication to our ethos of natural wellbeing.
We're incredibly proud to work with Indigo Island, makers of block printed shirts for men combining the very best Indian textiles with original designs and high-quality tailoring to create clothes that are stylish, relaxed and fun to wear.
Perfect for a stroll through the morning market, barbecue lunch on the beach, or a bar at sunset, we couldn't agree more with Henry David Thoreau who said, 'One must maintain a little bit of summer, even in the middle of winter'. We've been chatting to founder Lulu to hear a bit more about the inspirations and people behind the brand…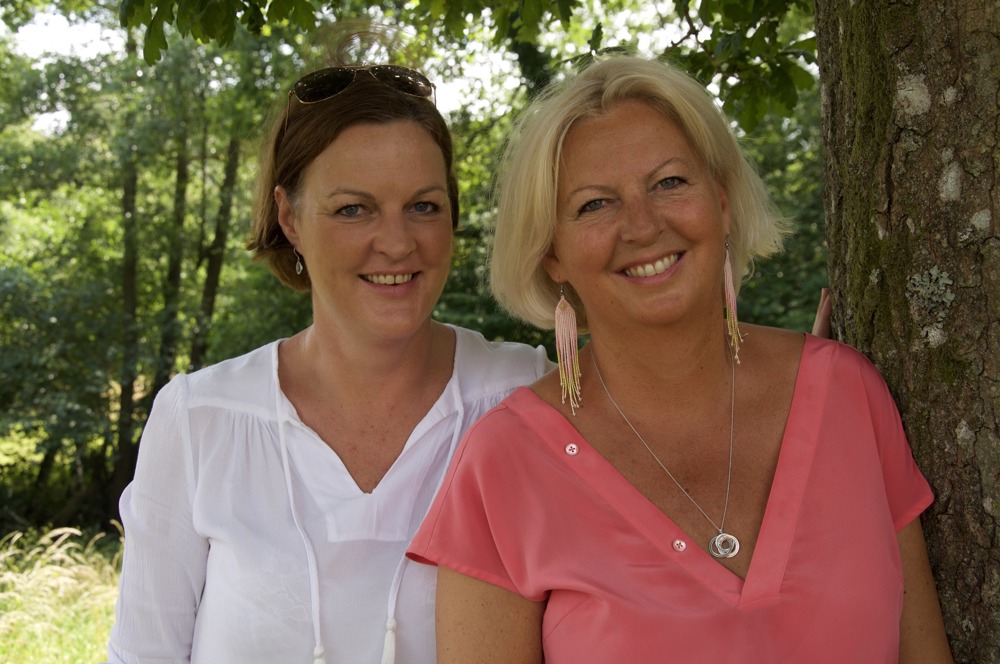 Tell us a bit about Indigo Island. How did it come into existence? And what was the inspiration behind it?
Indigo Island is a collaboration between two sisters in a family of five girls, the eldest (me!) and the youngest, Victoria. I'm based in England but when Victoria moved to India some years ago we soon realised we were perfectly placed to work together on something special. It was our joint passion for colour, design and, in particular, the centuries-old craft of hand block printing that led to the birth of Indigo Island.  We sensed a gap in the market for a 'Holiday" shirt - specifically for men - using fine, soft, cool cotton, printed by hand, meaning each shirt is truly individual.  Our plan from the start was to create a shirt that could take him 'From Beach to Bar' and over the last five years we think we've achieved just that.
What inspires you when coming up with new creations?
Shapes and colours. We both keep a photographic diary, these are obviously very different coming from two different continents but it's amazing how many images we can use for inspiration: from a pattern in the sand, to a tiled floor one of us has snapped. Inspiration is all around, you just need to notice it.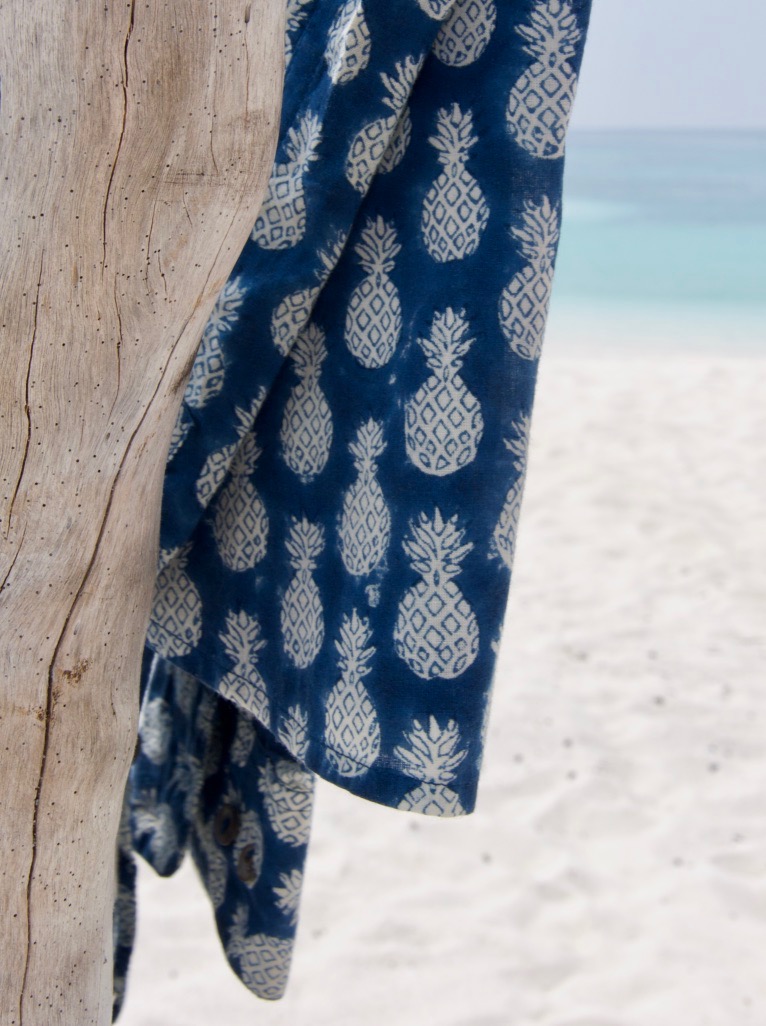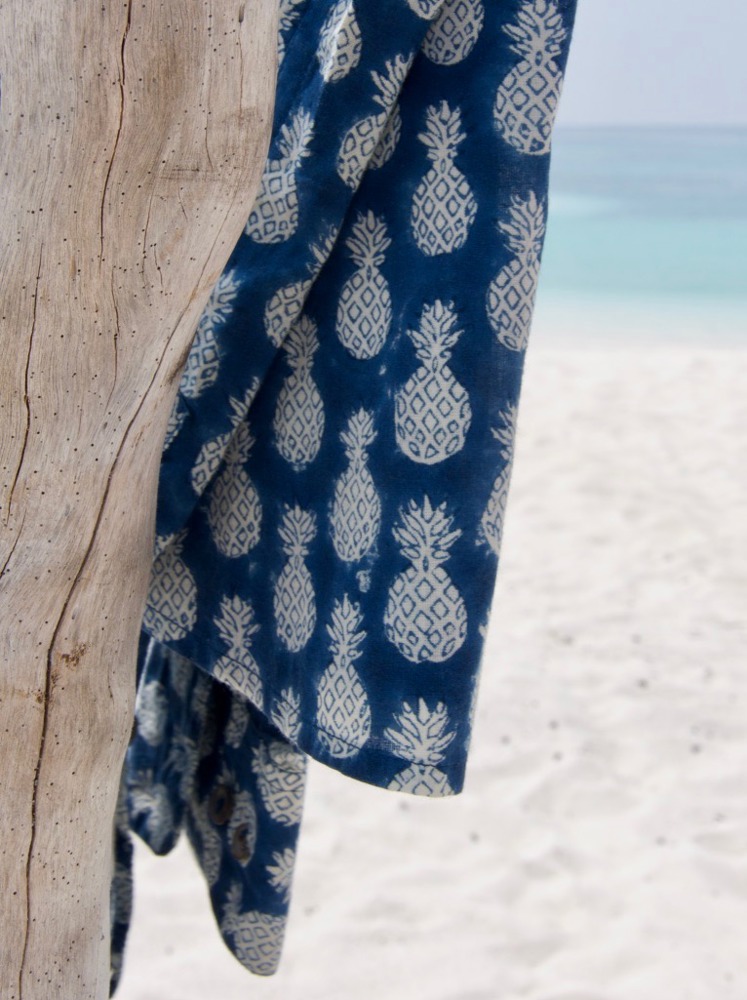 What is your favourite thing about spring?
I live in West Sussex, surrounded by fields. There's nothing more encouraging and uplifting than watching the snowdrops and crocuses handing on the baton to the daffodils and eventually the bluebells… and the lambs in the field next door. Oh and also the new sounds of excitable birdsong in the morning chorus. Oh and the daily extension of daylight! That's a lot of favourites - sorry!
Where is the first place you would travel when you can?
Aside from journeys across the county and the country to hug much-missed family and friends, I can't wait to go to Ibiza again. It's an island I've been lucky enough to visit regularly over the last ten years. We go to a quiet part of the island, in the north east, which has plenty of hidden coves. We tend to do our photoshoots there because it's a landscape and a rhythm of life that perfectly reflects what Indigo Island is all about: relaxed and with an easy sense of fun.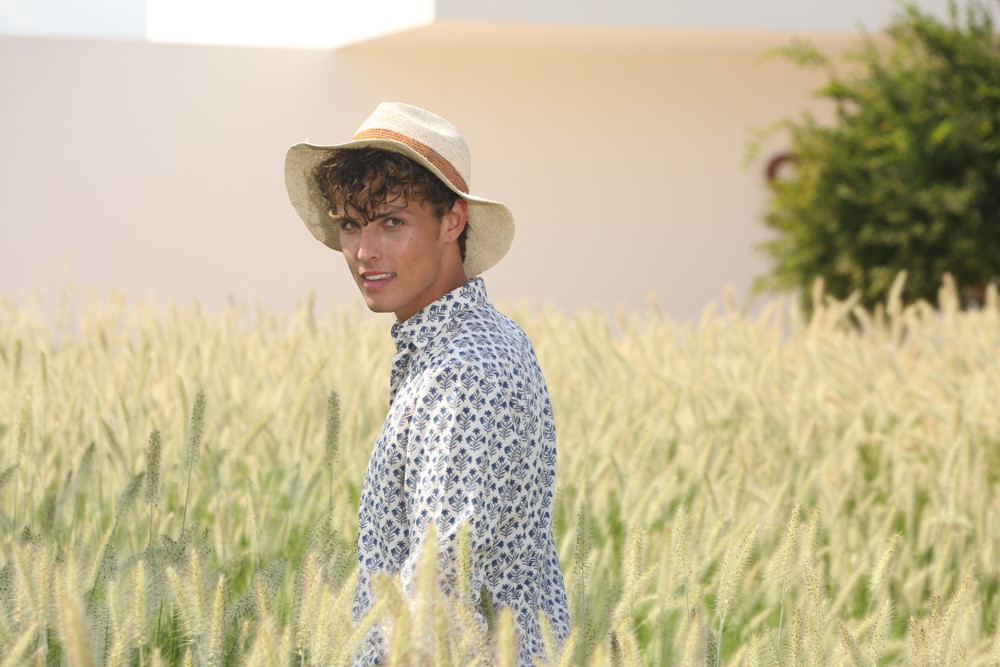 Who would be your dream person to see wearing an Indigo Island shirt?
My pin-up is Bill Murray. I met him when my husband, an actor, made a film with him. He's mercurial, generous of spirit and never less than great company. The perfect Indigo Island man.
Where in the world is the place that has surprised you the most?
Utah, USA. We did a family road trip from north to south a few years ago and I wasn't prepared for the variety of landscapes we encountered. From snow-capped peaks to arid deserts. And those big open skies. Incredible. Can't wait to go back.
Where is your favourite place in the UK for a staycation?
Well, perhaps I should say somewhere other than Lime Wood or one of THE PIGs, but actually, that's exactly where I'll be heading.
Do you have a favourite spring recipe?
A delicious green, slightly spiced soup - full of chillies, watercress, spinach and coriander finished with soured cream, feta and pumpkin seeds. Its vibrancy reminds me of fresh, new beginnings.
What are your top five holiday essentials to pack?
I never leave home without a pillow.

Adaptor plugs. Always an annoying Day One when left behind.

An easy read novel... and another to make me think.

A spare Indigo Island shirt for that man on the beach who really should be wearing one.

Fly swat (surprisingly useful).
Can you tell us four of your favourite things for this month?
Like everyone else I am loving Richard Osmond's, The Thursday Murder Club.The TV show
My Brilliant Friend, HBO's adaptation of Elene Ferrante's quartet of novels about two girls growing up in 1950s Naples. The great news is, they still have two of the books yet to film!
An Emily Peacock tapestry. A great distraction and therapy; painting by numbers with needle and thread.
A weekly subscription to Freddie's Flowers, a total indulgence and very cheering. Well, I can't spend it on much else at the moment, can I?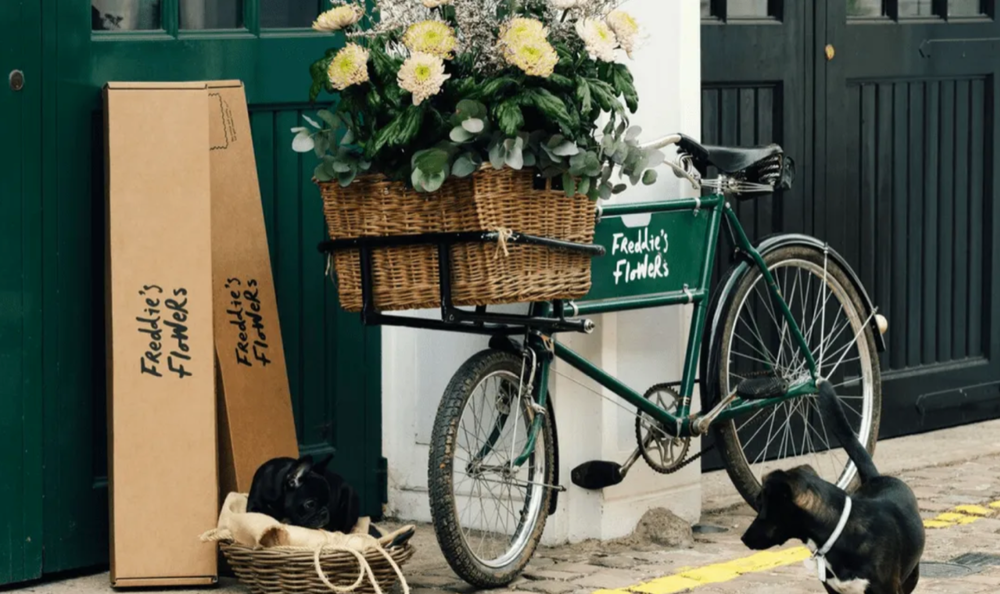 If you can't wait to get back into Curated, you can shop here.