The Lowdown with La Pochette
La Pochette is a luxury brand creating a range of stylish and sustainable accessories including waterproof bags for wet kit, antibacterial, deodorising Sweat bags for gym kit and cabin pouches for travel.
We house only the most unique and authentic assortment of sustainable pieces at Curated, our shop at Herb House Spa. Browse our shelves and you'll come across La Pochette. Launching in 2019, Justine Rouch, Founder and CEO and Rachel Brandrick, Brand Director, have worked hard to stock their range of sustainable accessories across a number of luxury retailers, boutique studios and prestigious gyms across the UK. We had a chat with Rachel and Justine to talk all things fitness, design and sustainability.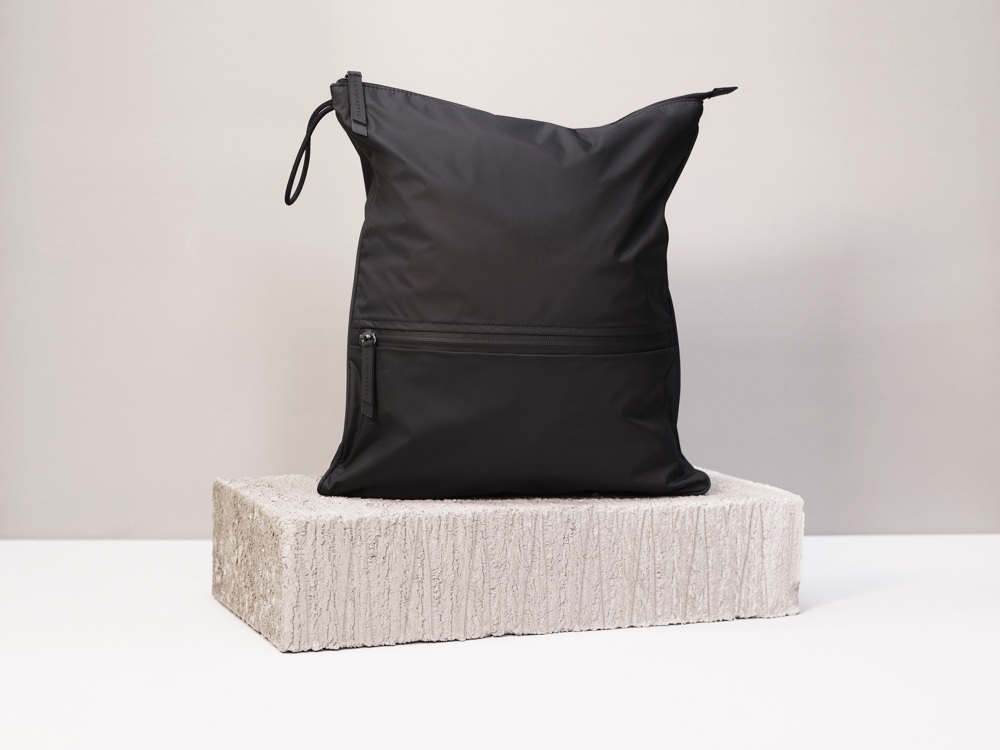 Tell us a bit about how La Pochette came about?
We realised that whilst athleisure clothing had been steadily emerging to suit current lifestyles, accessory design had stalled in its evolution. The rise of boutique fitness and shorter, class-based workouts meant we now approach our fitness in a far more flexible way. We integrate it into our lives, rather than compartmentalise it as something to be endured one designated evening a week.
A spontaneous lunchtime HIIT workout, spin class with friends before brunch or a wind-down post work Yoga session is now much more likely and we wanted to create accessories which allow this transition in our lives to be effortless, keeping spur-of-the-moment opportunities for maintaining our wellbeing as open as possible.
At the same time, we were also aware of the hectic nature of modern living, and the daily challenge it brings to our lives whether on your daily commute or travelling. We wanted the collection to incorporate accessories which help to master your day.
Basically, La Pochette is life, in the bag.
What inspired you to start La Pochette?
The lightbulb moment came at a post-work Spin class for Founder and CEO Justine Rouch with the realisation studios now provided towels, toiletries, cleats… everything. All you needed was a pouch for sweaty kit to stow in your handbag or backpack, not a bulky and often garishly coloured gym bag.
After a lengthy search Justine realised there wasn't anything on the market that met her requirements for either useful function or beautiful, minimalist style, and La Pochette was born.
Tell us a bit more about your products and how they are made?
Our mantra was no compromise went it came to the product design. We didn't just want to make a kit pouch, it had to be an all-singing dancing hero. We spent years perfecting our signature fabric so it was anti-microbial to stop bacteria from sweaty kit in its tracks and protect technical fabrics from deterioration, deodorising to trap odours when stored before washing, water-resistant, lightweight and stain repellent.
In terms of styling across the range, we wanted to achieve a sophisticated, minimalist look in our designs which was lacking in sports accessories. Block colouring is an enduring design feature, we worked with organic hues and luxurious darker tones for the core collection whilst the Neon collection gives a pop of colour for summer.
Clever little detailing can be found on each and every one of our products; wristlets for doubling up our wet bags as a clutch on the beach or stowing on bike handles, well placed Sweat Bag hanging loops for damp changing room floors and identifier dots on our travel bottles, so you never mix up your shampoo and conditioner again!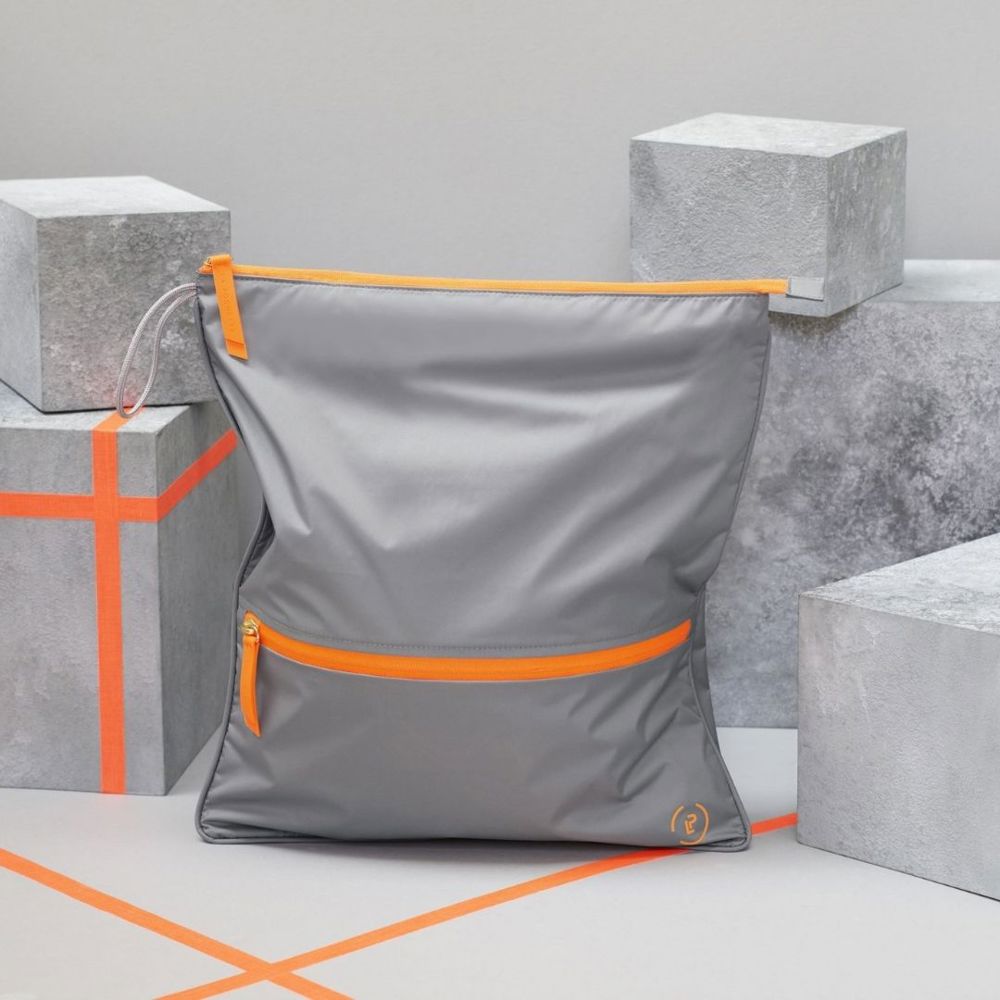 What makes your products unique?
At their essence they are built on intelligent design which allows a massive flexibility of use. For example, the Wet Bags can conceal sopping kit whilst you go onto brunch or otherwise used for porting about valuables on a spa day rather than a bathrobe pocket. The Anywhere Everywhere clear pouch range offers literally anything from tech wire tidy to toiletries bag to beach clutch whilst the Sweat Bag can double up as a laundry bag or packing aid for weekends away.  
We love hearing the different ways people use their La Pochette; by far the most unusual way our Wet Bags have been used was as an impromptu Ice Bucket!
Why is sustainability important to you?
We didn't set out to be a sustainable brand, rather we believe that every brand has a responsibility to be sustainable these days. We use 30-50 recycled plastic bottles in every metre of our signature fabric, used waste destined for landfill.  Elsewhere the clear pouch collection is Vegan, solvent-free and features biodegradable TPU. 
Our biggest sustainability win is the fact our Sweat Bag and Wet Bag replace single use plastic bags found in every pool, spa or gym changing room. It's a hidden plastic pollution issue we just don't think about in our lives.
In the same way, we offer three models of the Anywhere Everywhere which are TSA approved, allowing you to use them as cabin approved liquids bags instead of decanting all your belongings into single use plastic bags which are discarded after airport security stations in their millions in every airport in the world.
How has the pandemic influenced your business?
Like many industries, the pandemic hit the fitness industry hard with all our wonderful health club, gym and boutique fitness studio partners sadly closed for the majority of last year. However, we have been incredibly cheered to see how strong the communities around these fitness centres are, and how they came together, albeit virtually, during lockdowns.
As reported widely in the media, the rise in focus on personal wellness and fitness was a positive by-product of lockdown and many more people took the opportunity to evaluate their daily routines and prioritise fitness in their lives.
Now, with restrictions easing, it's clear that everyone is raring to get back into their classes, PT sessions and generally enjoy their sessions in person again, their La Pochette allowing them to maintain that balanced lifestyle in the longer term.
Browse their range of bags here or come and take a look in Curated.