The Lowdown with… Medahuman
CBD is on everyone's lips. Both figuratively and literally in many cases. It's a hot topic up and down the country, a company who know a thing or two about CBD is Medahuman. We chatted to the team at Medahuman to find out more about their products and the many health benefits of CBD...
CBD is on everyone's lips. Both figuratively and literally in many cases. It's a hot topic up and down the country, from swish Harley Street clinics to the bottom shelves in Sainsbury's health aisle. Following recent legalisation to open up its use for the great British public, many are saying their search for a miracle cure has ended. People are drinking it, spreading it, cooking with it and even washing with it. 
A company who knows a thing or two about CBD are Medahuman, they are a lifestyle brand that are at the forefront of a global CBD revolution and the UK's first premium CBD drinks brand to lead the field in functional nutrition. We chatted to the team at Medahuman to find out more about their brand and the many health benefits of CBD.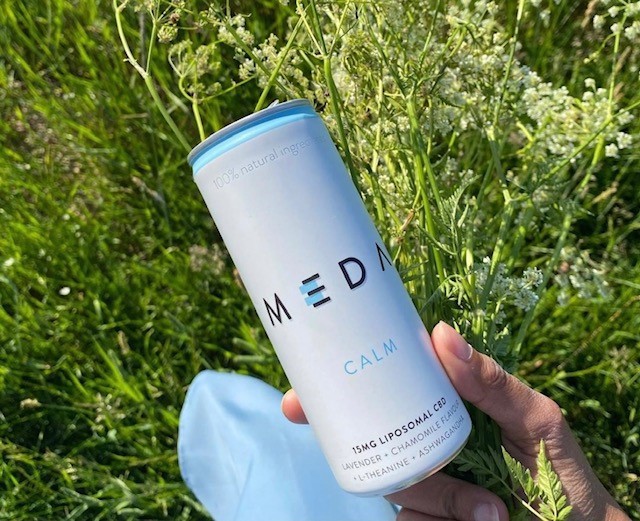 So, who are Medahuman?
Daily life can be rewarding but stressful. Living a fast-paced lifestyle can make it difficult to stay calm, focused, and centred. Now, more than ever, the world needs less anxiety and more mindfulness. 
Our aim is to educate, influence and innovate in the functional wellness arena. Whether it's boosting immunity, aiding a good night's sleep or keeping you calm, the Medahuman functional wellness range has a drink for every mood. The range of targeted functional wellness drinks contain nutrients, adaptogens, nootropics and best-in-class CBD. They are also vegan, gluten-free, 100% recyclable and made in the UK. 
Medahuman's Wellness and NO-LO ranges provide targeted, game-changing smarter drinking with a collection of functional drinks that expertly blend Cannabidiol (CBD) with synergistic, nutritional ingredients. The drinks are low sugar and low calorie and crafted to restore balance to mind and body from day to night, whether that's training hard, working hard or playing hard. 
Our founder Adam Feldheim launched Medahuman after discovering the benefits and potential of CBD while visiting family in his native California. From its inception in early 2019, Medahuman has worked alongside CBD experts and nutritionists to position Medahuman as an authoritative, informative voice in the CBD wellness and NO-LO spaces. Medahuman is a premium brand trusted by consumers for its quality, taste, and effectiveness.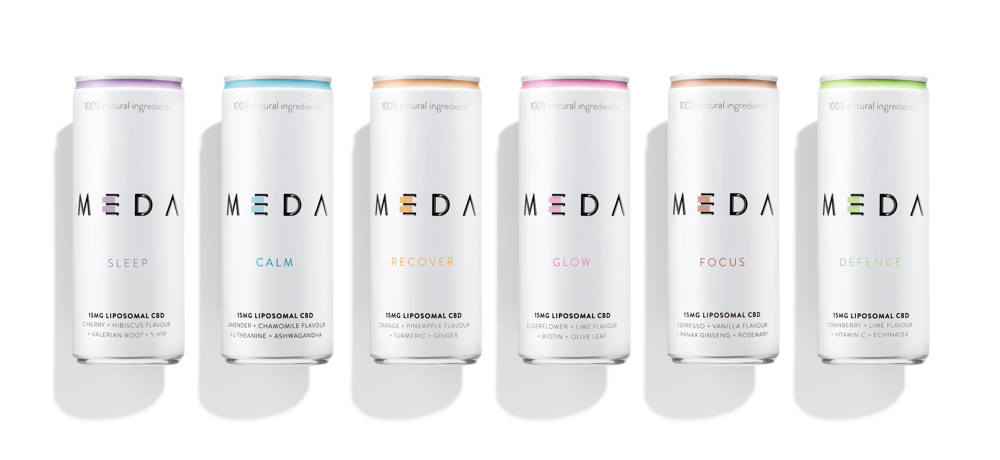 What do you need to know about CBD?
Most of us have heard about CBD but do we actually know what it is and how it could be the answer to a number of health challenges most of us face every day?
CBD, otherwise known as cannabidiol, is abundantly found in hemp. For hundreds of years, hemp was a major crop across Europe, the Americas and Asia. It was prized as a source of durable fibre; its seeds were turned into nutritious oil and hemp flowers (where CBD is found) and were also used in recipes.
Little did our ancestors know that by eating or drinking hemp, their overall wellbeing was benefiting from regularly consuming cannabinoids such as CBD. Fast forward to the 1930s and this all stopped with the worldwide prohibition of hemp and cannabis. Suddenly it was as if hemp had never existed, until CBD came onto the scene in the last decade. 
CBD and the Endocannabinoid System
Discovered in the 1990s, the endocannabinoid system (ECS) is a vast network of receptor sites in our brain, central nervous system, immune system, and organs that are activated by cannabis-like chemicals called endocannabinoids. Likened to an internal dimmer switch, endocannabinoids are produced when there is too much or too little cell activity in order to bring about homeostasis, which is another word for balance. 
The ECS is involved in all biological activity — sleep, appetite, pain perception, mood, inflammation, reproduction, and memory. Special compounds in cannabis and hemp called cannabinoids, which include CBD, interact with our endocannabinoid system, increasing the signalling between the endocannabinoids and their receptors and even boosting the production of the endocannabinoids themselves. 
Why should we supplement our ECS?
Modern day life with its high stress levels, poor diet, excessive alcohol, and lack of sleep is playing havoc with our endocannabinoid system with an overall tendency to becoming endocannabinoid deficient. 
Clinical endocannabinoid deficiency was first described by Dr Ethan Russo who found subnormal endocannabinoid levels in patients with IBS, fibromyalgia, migraines and MS. It's likely that endocannabinoid deficiency could contribute to everything from depression, anxiety and even autism.
Treat CBD just like any other health supplement!
In the same way that many of us take a vitamin D supplement in the winter months, perhaps we should all consider doing the same thing with CBD to replenish our endocannabinoid system. Data suggests that taking between 10-20 mg of CBD daily is sufficient for wellbeing purposes. 
We believe that including a Medahuman CBD drink containing 15mg of Micro-Liposomal Broad Spectrum CBD into your daily wellness routine is the perfect way to support optimum endocannabinoid functioning — giving your body and mind the best chance of enjoying balance, wellbeing, and vitality. Plus, you get to enjoy the benefits of all the other nootropics, adaptogens and nutrients in our CBD drink range. 
Where can you find Medahuman?
Medahuman is available in many independent retailers, or you can order directly from their website here.
Find them on Instagram @medahuman