The Lowdown with...Amanda Connock
Connock London is one of the best selling brands in Curated by Lime Wood. We ask founder Amanda what she has been up to in lockdown and how her business has weathered the storm.
Connock London is an award-winning British fragrance and skincare brand, based in Hampshire and founded by Amanda Connock, who has a rich heritage in sourcing and supplying speciality ingredients to the Perfumery and Cosmetics industry. Since we launched it in Curated by Lime Wood, our shop in the Herb House, the perfume in particular has become a best-seller - a total favourite of the members and our guests! 
Connock London was inspired by Amanda's love and respect for nature, native folklore and family. Inspired by the untiring work of her father who travelled extensively in search of exotic and innovative ingredients, her passion to seek out natural beauty secrets found in far flung corners of the world is reflected in her products: a range for those who like to dream of faraway places, to experience the wonderful textures and fragrances of unusual natural ingredients.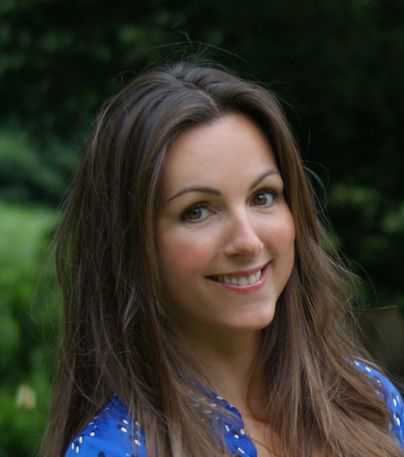 We caught up with Amanda on how she has found Lockdown and how Connock London has weathered the storm...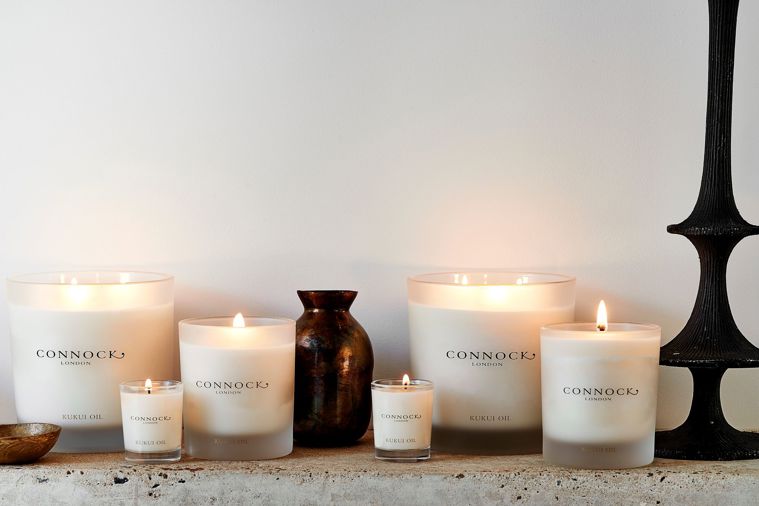 TELL US A LITTLE BIT ABOUT THE STORY BEHIND CONNOCK LONDON
My parents have a background in horticulture and biochemistry so they used their experience to set up the family business A&E Connock in 1973. They became experts in sourcing rare, natural, sustainable ingredients for perfumery and cosmetics and I spent my childhood with my 4 siblings sampling perfumes, making scented bath salts and creating floral waters in buckets from rose petals and cherry blossom.
After completing a University degree, I joined the family business where I worked closely with my Dad and Brother working with producers from all over the world. It was then I realised there was an opportunity to create a legacy beyond the family business and develop products using the experience I'd gained over the years and family heritage in the world of beauty and fragrance. And so Connock London was born.


HOW HAVE YOU FOUND LOCKDOWN AND HOW HAVE YOU HAD TO ADAPT YOUR BUSINESS? 
We are all healthy and well which is the main thing. I have just taken it day by day and tried to keep a routine for the whole family – so important for my sanity! Lots of positives have come out of lockdown; being forced to slow down and focus on certain parts of the business has meant that we will emerge from this stronger with a better understanding of our customer. Early on in lockdown I made the decision to launch a Hand Sanitiser using our signature Kukui fragrance containing over 60% alcohol as well as Kukui Oil and naturally moisturising Betaine. This was a product our customers, local community and key workers were crying out for and we were in a position to react quickly while supporting the amazing charity BeautyBanks' #helping hands campaign with donations of Hand Wash, Lotion, Soap and Hand Sanitiser.
WHAT HAVE YOU BEEN COOKING AT HOME?
I have been eating very well….too well! I have always loved my food but usually I miss lunch because I am juggling work, meetings, school runs but with the children at home every day we all sit down for lunch together. The weather has been so amazing during lockdown so I have been keeping things simple with lots of fresh salads. And lets not mention the amount of cakes and biscuits the children are baking every week!
What are you listening to?
I cannot fail to start the day in a great mood if I put on some uplifting music and dance around the kitchen while I'm making breakfast. I usually drive everyone else mad but music does amazing things for my energy levels and state of mind.
WHAT ARE YOU READING?
My children are 5 and 7 so reading for me at the moment is mainly Julia Donaldson or David Walliams! When I find a moment to myself I will grab a glossy or the weekend supplements and hide away in the garden.


Drink of Choice?
I always try to drink as much water as possible (some days I do better than others) and I really notice the difference in my vitality, quality of sleep and condition of my skin if I drink lots of water. But my morning coffee and g&t in the evening sun is what I live for at the moment!
WHERE WILL YOUR FIRST TRAVEL DESTINATION BE?
I think we are all dreaming of getting away right now! Living in the New Forest when the weather is good really does feel like you are on holiday every day but I am looking forward to heading to the beach with the children. The Isle of Wight and France are top of my list.
WHAT WILL BE THE FIRST RESTAURANT YOU GO TO?
I am not just saying this…. but it will be HH&Co. Every year I treat my Mum for Mother's Day to a morning in the spa at Lime Wood followed by lunch. It will be a little late this year but will feel all the more special (and I have been dreaming about my favourite pasta!)
WHAT ARE YOU WATCHING?
With the daily routine of home-schooling and working (not to mention the constant washing up) I really don't have a lot of time for watching anything!
CURRENT BEAUTY REGIME?
Self-care is always important but never so much as it has been during lockdown. Anyone who knows me will know how much I talk about sleep. I am different person if I have had my full eight hours so I always try to make time for my beauty sleep ritual! This involves a few of my favourites from our Kukui Oil Collection for a relaxing bath using the nourishing, milky Bath & Shower Oil followed by our deeply moisturising Rich Body Cream. I always light a Candle for the soft glow and the calming Kukui scent. For me this is the perfect recipe for waking up fresh and full of confidence.
DO YOU HAVE A FAVOURITE WAY TO KEEP ACTIVE?
I love to run. It is the best way for me to escape and clear my head and I feel so much more energised and positive when I've been running. We are very lucky to live in the New Forest so I am spoilt for choice of peaceful beautiful running routes.
YOUR LOCKDOWN OUTFIT?
Leggings and Birkenstocks feature a lot! I can't remember the last time I needed to wear a pair of heels. I do love a floaty summer dress though as it makes you feel a bit more dressed up but is still light and comfy. Staples for me are Ridley London dresses and Wyse jumpers and cardigans, and I have not removed my Kirstie Le Marque Compass necklace since we went into lockdown. It goes with everything and just feels like a bit of everyday glamour.
Find out more and buy online at www.connocklondon.co.uk