The Lowdown with...Susie Atkinson
The Interior designer behind Lime Wood's new look rooms tells us what she has been up to at home in lockdown.
Susie Atkinson is the interior designer of the moment! Not influenced by passing trends or fashion, Susie's use of colour, combined with her passion for natural materials and different textures bring to life the interiors of private houses, hotels, clubs and boats. Susie uses her experience and broad knowledge honed over many years to create spaces that are inviting, timeless and indulge all of the senses.

We have been working with Susie at Lime Wood for a few years now, and her signature style has transformed our bedrooms and a few of our public spaces, including the Drawing Room. Susie's cheerful and uplifting concepts, that combine natural fabrics, hand blocked wallpapers and pops of colour create a strong visual impact and an air of escapism – so that you can feel like you are on holiday! Individual antiques and sustainably crafted furniture and lighting ground the schemes and add texture and warmth. Fun accessories and quirky artwork featuring animals, botanicals and country scenes add an element of light-heartedness, and reflect our New Forest surroundings.
We caught up with Susie to see how she had been getting on at home during lockdown...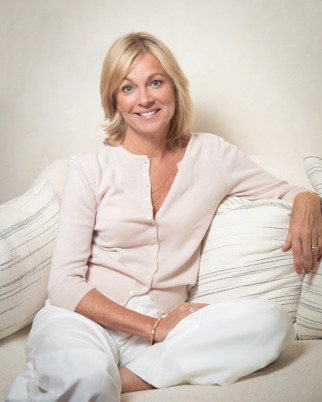 What have you been cooking? 
Rhubarb and Ginger Crumble – a favourite at this time of the year and Wild Garlic (from the garden) Pesto
What are you listening to? 
Virgin Radio in the morning, and Audible Book called North and South by Elizabeth Gaskell
What are you reading?
Far From the Madding Crowd - Thomas Hardy
Drink of choice?
Fennel tea by day…….Margarita or gin and tonic by night!
Where will your first travel destination be?
Mallorca
What will be the first restaurant you go to?
The Wellington Arms Pub, in Baughurst Hampshire
What are you watching?
I have loved watching Master Chef, as Claire Fife who worked for me, was in the final – it was so exciting!
Current beauty regime?
Exercise in the morning, walk in the evening, and after trying many different things I use Guinot face products on my face. During lock down I am loving having extra-long baths in the evening with Neal's Yard Geranium & Orange bath oil.


Your lockdown outfit?
A dress or dungarees 
Any tips on making lockdown easier?
Try new things – I am growing lots of seeds for a small cutting garden, I am painting a shed in the garden and am making lots of ice cream, and taking up the piano again having not played since I was at school. I think it's important to have one or two projects a day – my list is long! I hope to clear out the garage, sort out cupboards, and also reduce the general clutter that has gathered over 20 years of living in the same place with a family. I never normally have time to read so am really enjoying using the end of the day, before drinks time (!) to read and relax and most importantly not to feel like I should be doing something else.
The Drawing Room at Lime Wood - designed by Susie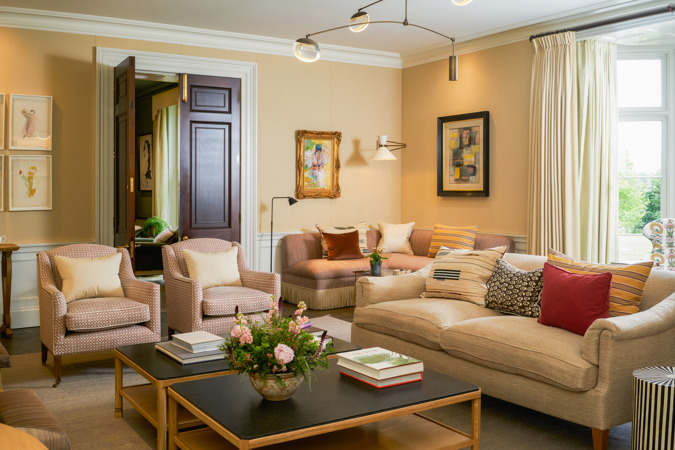 Pavilion One - designed by Susie
You can find out more about Susie and her work on her website.