Winter Skincare Q&A with Sarah Chapman
With the temperatures dropping, it's important to look after our skin in the colder months. We spoke to our go-to-guru, skin expert and super-facialist Sarah Chapman to ask her our most pressing winter skincare questions.
With the temperatures dropping, it's important to look after our skin in the colder months. We spoke to our go-to-guru, skin expert and super-facialist Sarah Chapman to ask her our most pressing winter skincare questions.
How do we keep our skin hydrated and avoid dryness? What are key ingredients for hydration?
"The first thing to be aware of is that dehydration and dryness are two different concerns. Dehydrated skin is lacking water, and dry skin is lacking oil. To keep skin supple and healthy, it's important to replenish both of these elements. 
Hyaluronic acid is a true hydration hero – this active is capable of holding 1,000 times its weight in water in the skin to plump, reduce the appearance of wrinkles, and restore a dewy glow. Ceramides are also vital for keeping skin hydrated: these fatty acids help skin to lock in water. Whilst your body naturally produces ceramides, they do diminish over time, as well as during the colder months. My Comfort Cream D-stress was created with this in mind: the formula combines ceramides, hyaluronic acid, and oil-based lipids to provide instant relief for both dryness and dehydration."
What would you advise for people struggling with flaky skin?
"A combination of gentle exfoliation and hydration. Skin-friendly acids like the lactic and phytic acids within my Liquid Facial Resurfacer will gently break the bonds between dry or flaky skin cells, allowing them to be smoothed away. Afterwards, apply a rich repair cream like my Comfort Cream D-stress to replenish hydration and prevent future flaking."
Are there any lifestyle factors that you would recommend that might help look after our skin during the winter months?
"Humidifiers can help to increase moisture levels in the air, and thus in your skin. A specialised device like my Pro Hydro-Mist Steamer will deliver targeted – and thus more effective – hydration. The steam particles it emits are ionically charged, which allows them to penetrate deeper into the skin than regular steam, for more intense hydrating effects. Taking a supplement can also help to improve skin's overall health and resilience. I start each day with probiotic, adrenal support, iron, omegas, and multi-vitamins."
Would you agree that heavier face creams best for winter? Do you have any favourites?
"This really depends on your complexion's needs – if your skin seems supple and healthy, you might not need a heavy cream. If, however, your skin feels tight and uncomfortable, look for a richer cream that will create a protective barrier against the elements. My Comfort Cream D-stress was created for this purpose: the buttery formula combines recovery complex SymRepair®, skin-identical ceramides SK-influx, and bio-placenta growth factors with hyaluronic hydrators and omega-rich oils to soothe and fortify the skin barrier.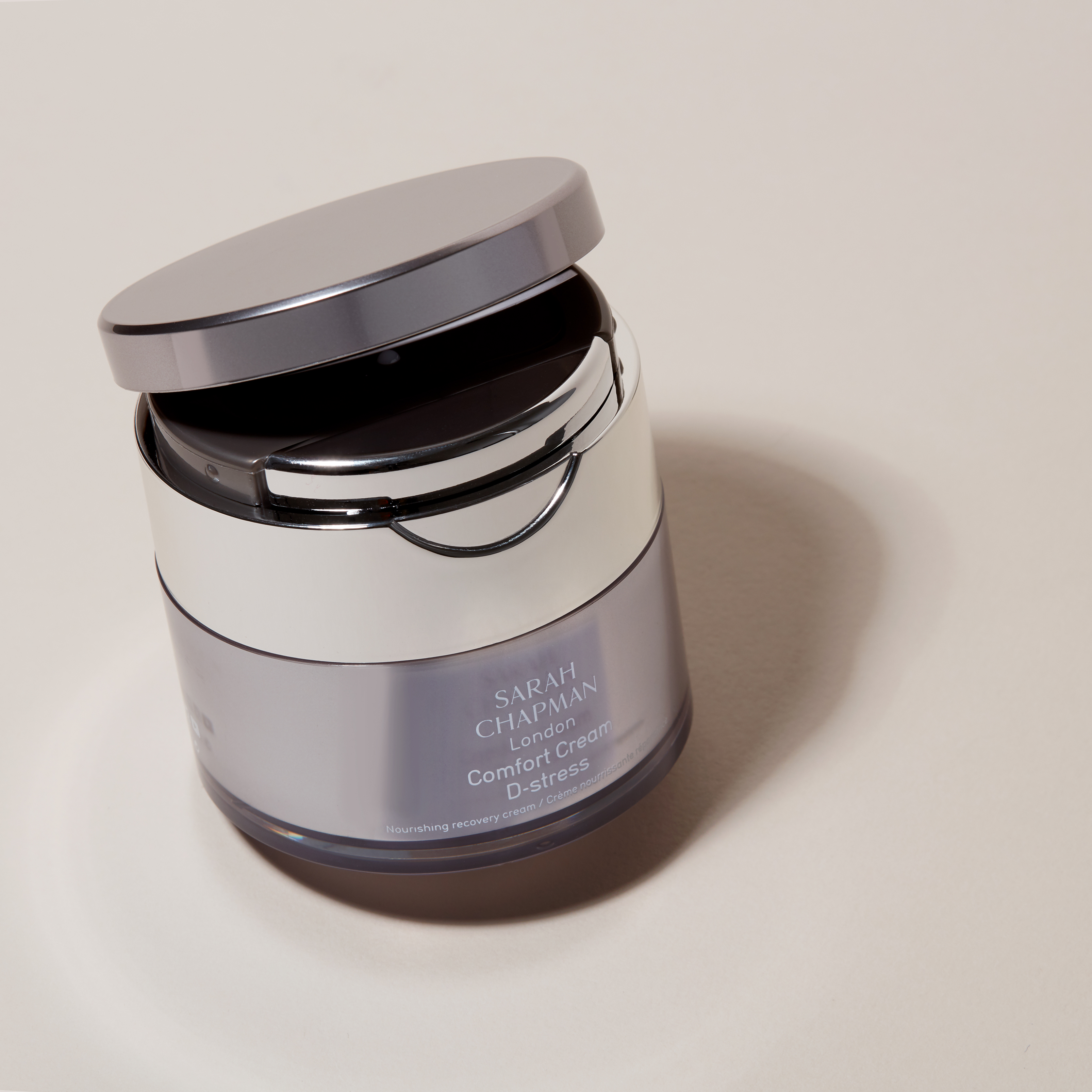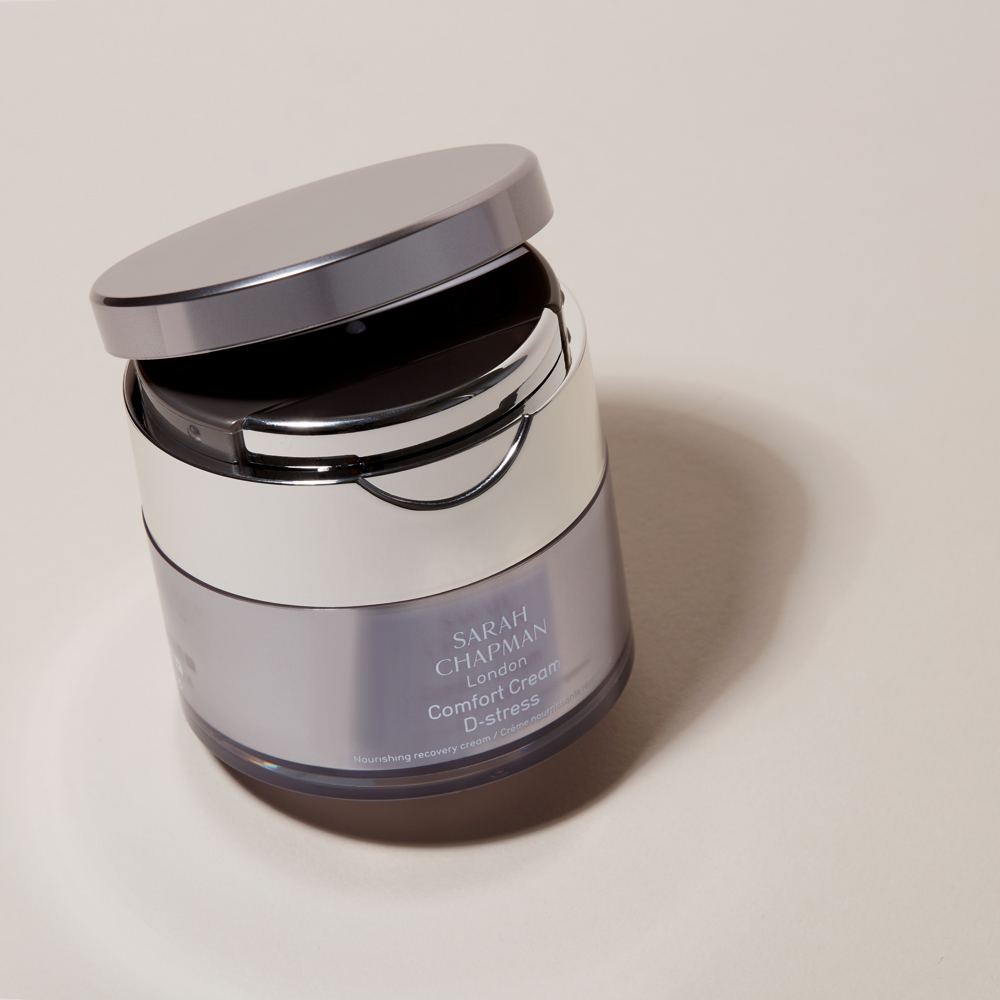 Layering skincare can work just as well as one 'heavier' moisturiser, particularly for oilier complexions. Apply my Intense Hydrating Booster, and then your usual moisturiser, or mix the two together – the featherweight serum blends low-molecular-weight hyaluronic acid with moisture magnets and barrier-boosting actives to deeply quench without feeling heavy on the skin."
How important is it to be protecting the skin's natural barrier during winter - how can we do this?
"A strong skin barrier is vital for healthy skin, and can be damaged by cold weather, harsh winds, and drying central heating. A good way to strengthen the skin's barrier is to feed it with omega oils, which protect cell membranes and enable healthy cell functioning. You can boost your omega levels by adding more oily fish into your diet or try an omega supplement like my Omega+ Booster Supplement for a concentrated dose of omegas 3, 6, 7 and 9, to support the skin from within."
What would you recommend for treating cracked/ dry lips?
"Increasing your omega intake will help to keep your lips supple and healthy from within, as omega oils improve the cells' ability to hold onto moisture. Combine this with a dedicated lip treatment: look for a formula with protective antioxidants, soothing anti-inflammatories, and health-boosting vitamins. My Overnight Lip Concentrate contains a cocktail of these ingredients, plus advanced scientific actives that work to re-densify, repair, and nourish the lip area. If you are suffering from flaky patches, try smoothing away dull, dead cells with my Liquid Facial Resurfacer, or simply massage lips with a soft-bristled toothbrush for gentle manual exfoliation."
-Sarah Chapman, Skinesis
You can shop Sarah Chapman's products here or in Curated.