Five spice portobello mushrooms with wild rice and homemade kimchi
Raw Recipes from Sheila, try making our tasty portobello mushrooms with wild rice and kimchi.
Another week, another great recipe from Sheila and the Raw & Cured kitchen. The dish is super easy to make and extremely good for you. Kimchi, a traditional Korean side dish made of salted and fermented veggies and Sauerkraut, a fermented food made of finely cut raw cabbage with a tangy flavour and crunchy texture, are now becoming widely known for their probiotic benefits, there's no stopping them now!
If you are trying to give up meat this month or trying to cut down generally this is a great dish that makes a delicious supper.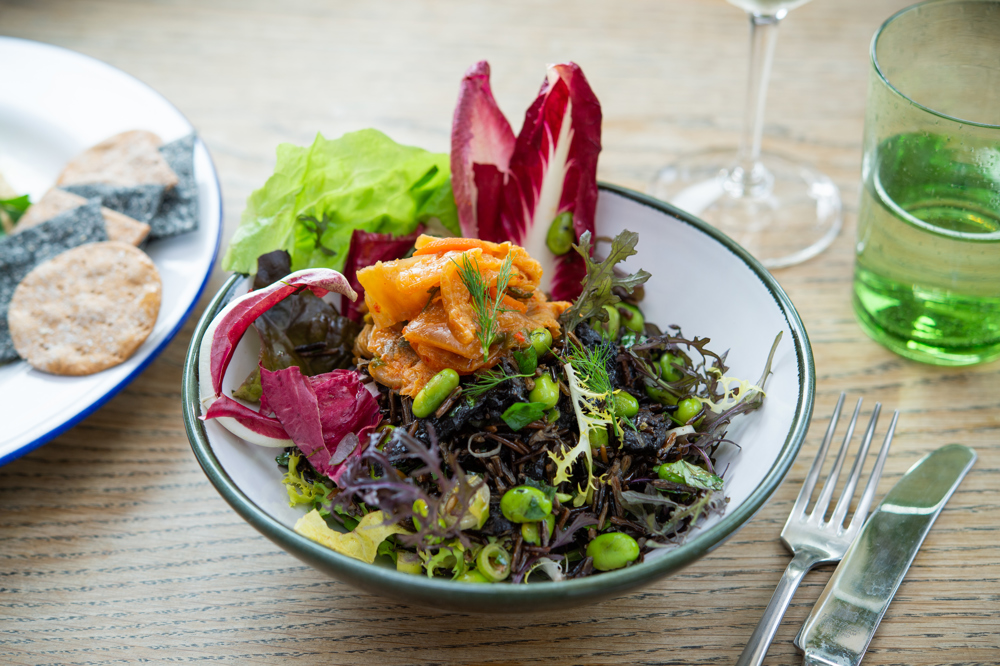 What you'll need
1 cup of wild rice rinsed well (not soaked)
3 cups of water
1/2 teaspoon of salt
1/2 teaspoon of onion powder
1/2 teaspoon of garlic powder
1/2 teaspoon of crushed chilli (add these 1/2 teaspoons into the water)
Cook the rice for 30mins until some of the kernels are burst open. Drain excess liquid Dress with tablespoon of extra virgin olive oil.
1/2 lemon zest and juice, 1 bunch of chopped spring onions, 2 cup of cooked edamame, 1 handful of coriander.
4 portobello mushrooms sliced thinly.
1 tablespoon of soy sauce
2 tablespoons of extra virgin olive oil
2 teaspoons of 5 spice
Mix it all then dehydrate for roughly 3 hours.
What you'll need for the Kimchi
1 Chinese white cabbage
1 tablespoon of salt
2 tablespoon of chopped spring onions
2 teaspoons of crushed garlic
1 tablespoon of chilli powder
2 teaspoons of freshly chopped ginger
1/2 cup of soy sauce
1/2 rice wine vinegar
2 teaspoons of maple (add to taste)
1 teaspoon of sesame oil
What to do:
Chop cabbage coarsely, and place into a glass dish Sprinkle with salt and let it stand for 3-4 hours, the cabbage will wilt Mash with hands until the cabbage is softer, drain the excess liquid.
Then add all other ingredients except sesame oil, transfer to a large jar, seal and leave in a cool place for at least 24hours before using. It will keep for up to a week in a refrigerator.
Sprinkle with a few drops of sesame oil before serving.
If you enjoyed making this why not try our recipe for Shelia's sweet potato and carrot slaw here: