Information for Herb House Members
What Herb House Members Can Expect When We Re-open...
Best practice & measures in response to Coronavirus
Our first priority is to keep everyone safe, that's you our guests, but also our team. We see this as a partnership of trust, so we ask that when you do come and see us to please play your part in keeping everyone safe. In return we will all be doing the same for you.
This is new territory for us too, we would ask you to be patient with the team, there is a chance some things might be a little less snappy than usual whilst we all get used to the new way of doing things!
We want to reassure you that we have put measures in place to keep you and our teams safe so that you can confidently enjoy a stay with us. 
We're following all government guidelines and working on best practice measures within the spa; all procedures and assessments will be constantly reviewed and updated where necessary in line with government guidelines.
We will be using LIME WOOD'S 6 safety steps in all areas of the operation at Herb House.
1. Carrying out Risk Assessments & Staff Training
2. Adhering to Government guidelines for physical distancing
3. Putting in place stringent hygiene measures, including the use of a sanitiser to fog public areas regularly.
4. Providing hand sanitiser for staff & guests at every possible opportunity
5. Minimising contact between staff & guests at every possible opportunity
6. Guests and staff required to wear face coverings/masks in public spaces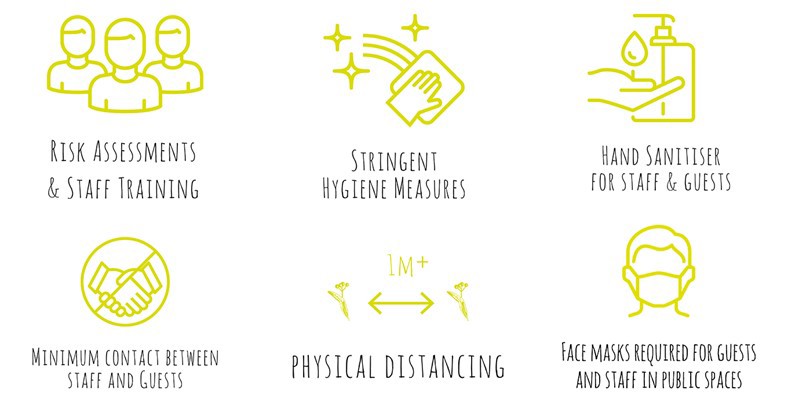 Membership
If you have any other queries regarding your membership, please get in touch with us by emailing membership@herbhousespa.co.uk or calling 02380 287 184.